10 Minute Creamy Salmon Pasta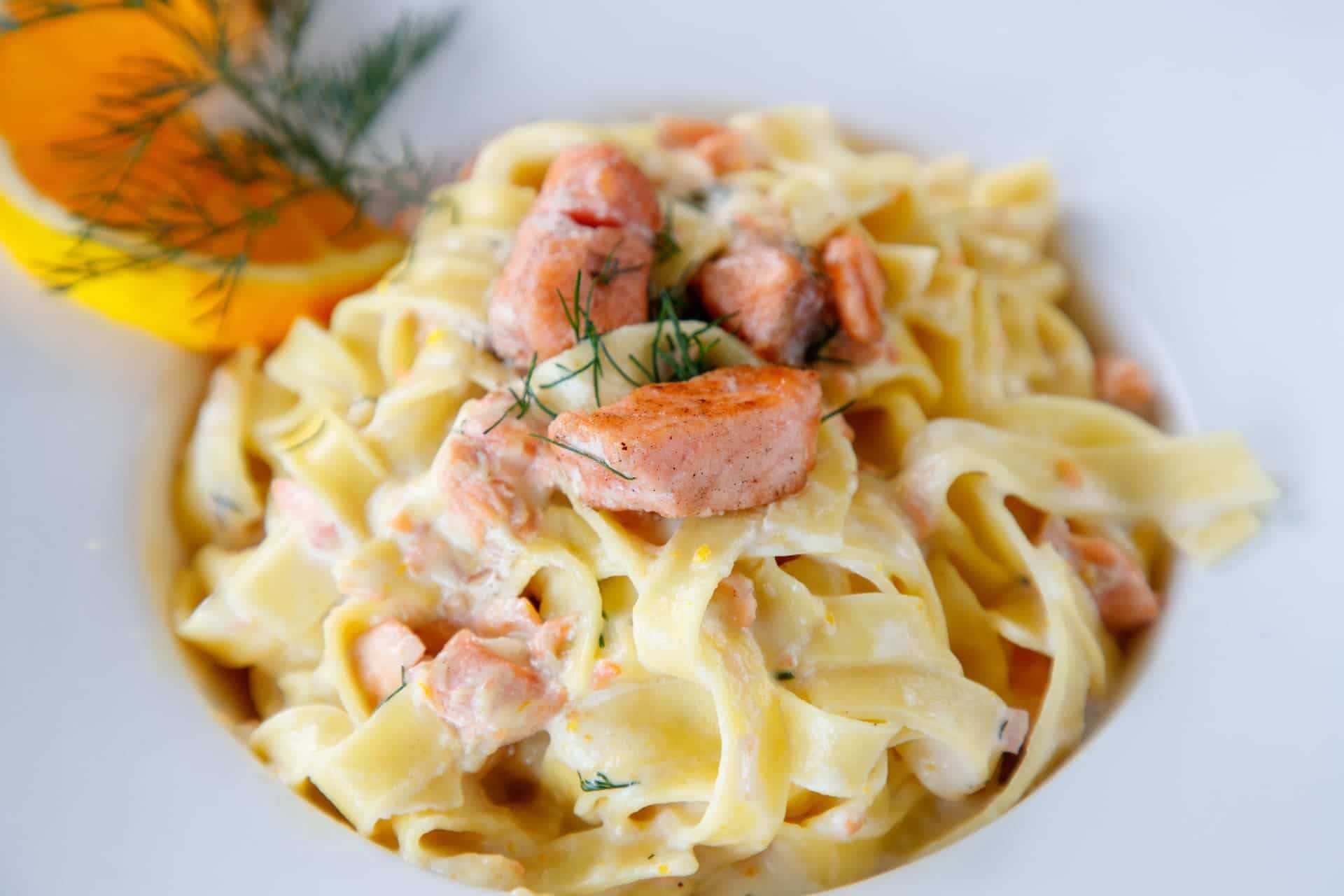 No more excuses that 'you don't have time to cook' – this recipe takes 10 minutes in total with definitely no compromise on flavour!
Prep Time: 2 minutes Total Time: 10 minutes Servings: 2 serves
Tags: dinner, pasta, salmon, healthy
Ingredients:
75g smoked salmon
200g egg pasta
150mL light cooking cream
50mL light milk
1 packet fresh chives
1 packet fresh dill
Salt & pepper to taste
Instructions:
Boil pot of water and cook pasta according to instructions.
Meanwhile, chop salmon, chives and dill.
In a pan on medium heat, add cream, milk, salmon, chives and dill. Simmer for 5 minutes.
Add pasta to pan and stir through until completely heated.
Serve with salt and pepper to taste.