Mobile Personal Training: Get Fit, Right Where You Are.
Are you tired of commuting to the gym only to find yourself waiting in line for equipment? Do you want a personalized fitness experience that caters to you as an individual?
Get Going Mobile PT brings the gym to your home, office or any place you want to meet.
When life gets too busy, your health can suffer. We understand how hard it is to prioritise fitness which is why we've designed our mobile personal training program to make it as convenient as possible for you to get in shape.
Tell us where and when, and we'll be there.
If you make your fitness routine simple and accessible, you'll be much more likely to stick with it. Our coaches will show up and do the work of keeping you motivated, inspired and interested.
All Get Going Members Receive:
Unlimited support from your coach
Meal plan
Our convenient app
Access to our exercise database
Customised programming
Free fortnightly webinars
Make it Easy For Yourself
In today's fast-paced world, finding time for health and wellness can be challenging. Traditional gym memberships often come with limitations, including crowded spaces and rigid class schedules. Get Going Mobile PT offers a refreshing alternative, putting you in control of your health journey.
Say goodbye to the hassle, and hello to good health.
Mobile Personal Training Benefits
Mobile health coaching is gaining popularity due to its flexible and tailored approach.
Our mobile solution brings professional trainers to you, eliminating barriers to regular exercise and it's become a game-changer.
Personalized Attention for Maximum Results
With mobile PT, you unlock the potential for a more personalised experience. We take into account your lifestyle in a realistic way and make sure that your goals are achievable and suitable.
Unlike in crowded gyms, where trainers have limited time to dedicate to each client, Get Going's coaches focus on you or your group. We design custom workout routines and adapt them as you make progress.
Convenient and Time-Saving
Forget commuting to the gym after a long work day or booking into classes when you don't feel like showing up. Get Going coaches will come to your location at the best time for you. Schedule your workouts around your busy lifestyle.
Flexibility and Adaptability
Mobile coaching offers flexibility like no other exercise option. Whether you prefer indoor workouts, outdoor activities, or a combination of both, your coach will accommodate your preferences. Exercise with your colleagues or friends at your home, workplace, park or beach. We adapt to your surroundings and creatively use whatever space and equipment available.
Expertise and Guidance
Get Going mobile personal trainers are highly skilled fitness professionals who have a special enthusiasm for health and wellness. They know fitness, nutrition, and exercise science and look at each client holistically and as individuals. After 2-3 personal training sessions with a bespoke training experience, you'll see what we mean.
Safety First: Reduce the Risk of Injuries
Increase your health, fitness and strength without risking injuries. Your mobile personal trainer will help correct your form and technique, reducing the chance of accidents or strain. We always tailor workouts to your ability levels and can take into account any specific health conditions or requirements.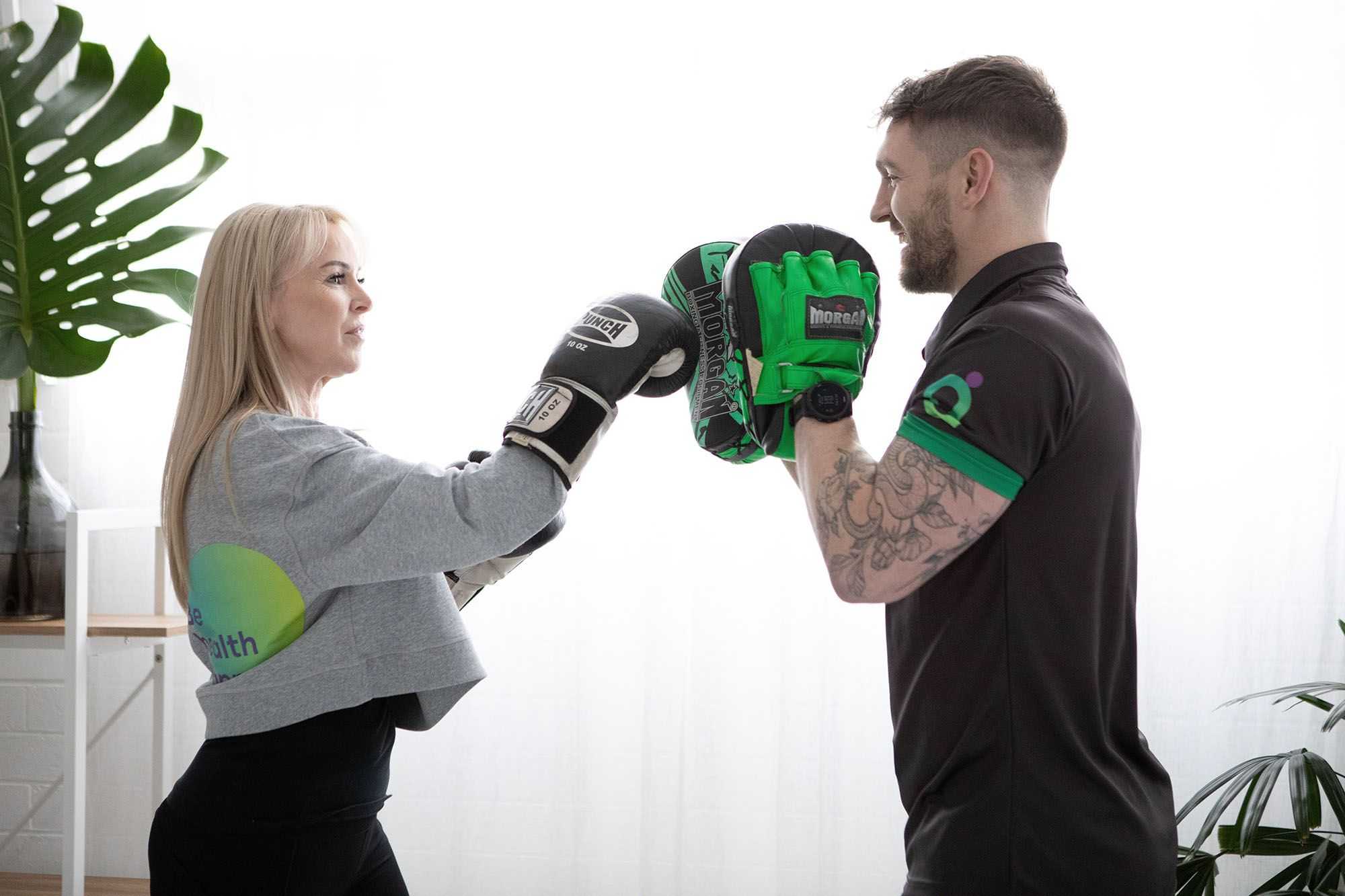 You Don't Need Fancy Equipment
To make the most of mobile personal training, your trainer will guide you on any essentials you'll need, such as dumbbells, resistance bands, or a yoga mat. It won't be expensive and they'll help you optimise your space to create a functional and inspiring environment. And you'd be surprised how much resistance you can use with only your body weight!
Find The Perfect Trainer For You
Remember, finding a personal health and wellness coach who understands your goals and connects with you on a personal level is key to a successful fitness partnership.
At Get Going, we understand that finding the right trainer for each client is essential. That's why we have an incredible system for matching you to the right personality, style and method that will work best for you.
We believe in helping our clients build a healthier lifestyle that they can maintain on their own without any interruption or inconvenience caused by traditional gyms or studios. We also acknowledge the importance of mental health and how it can be just as important as physical fitness when aiming for life-changing results.
So if you are looking for a way to prioritize your well-being journey and make a huge improvement without compromising on convenience or effectiveness, Get Going has awesome trainers ready to help.
What to Expect: Get Set for Mobile Personal Training Services
Once you've chosen mobile personalised training, it's time to kickstart your fitness journey with your first session. Here's what to expect:
Goal Assessment: We have a chat about your fitness goals, current fitness level, daily life, any limitations or health concerns and assess your body composition if necessary. And let's not forget confidence goals! We want you to feel good through the entire process.
Fitness Evaluation: Your trainer may conduct a series of simple tests or assessments to determine your baseline fitness level and identify issues or areas for improvement.
Personalized Plan: Based on our discussion, we will design a customized training plan tailored to your goals, preferences, and schedule.
Workout Session: Your trainer will guide you through a well-rounded workout session, demonstrating exercises, providing feedback on form, offering both motivation and support.
Build Health, Wellness AND Confidence
Mental and physical health go hand in hand.
The beauty of personal training lies in its ability to address the physical and mental aspects of wellness at the same time.
When you get started, you'll immediately experience the physiological benefits as you work toward a healthier body but the secret sauce is that you will soon get those positive impacts on your mental state as well. Exercise releases endorphins, the body's natural "feel-good" chemicals, reducing stress and anxiety which will in turn, make you feel better mentally.
At Get Going we LOVE the community aspect. Working with a trainer and with family or friends creates a supportive environment where you can share experiences, challenges, and triumphs. This is yet another way to make you feel better, healthier and happier.
In addition to the physical and mental fitness benefits, personal training fosters a sense of community and connection. The social aspect of personal training contributes to improved mental wellness, providing a platform for motivation, inspiration, and effort.
Make it easy, make it a routine, make it a habit.
Your PT will work with you to develop fitness training options tailored exactly to your individual needs and goals. Through a range of strength-training exercises, nutrition guidance, stretching techniques, and other aspects of fitness – you will see an incredible improvement in both your physical and mental well-being after just a few short weeks.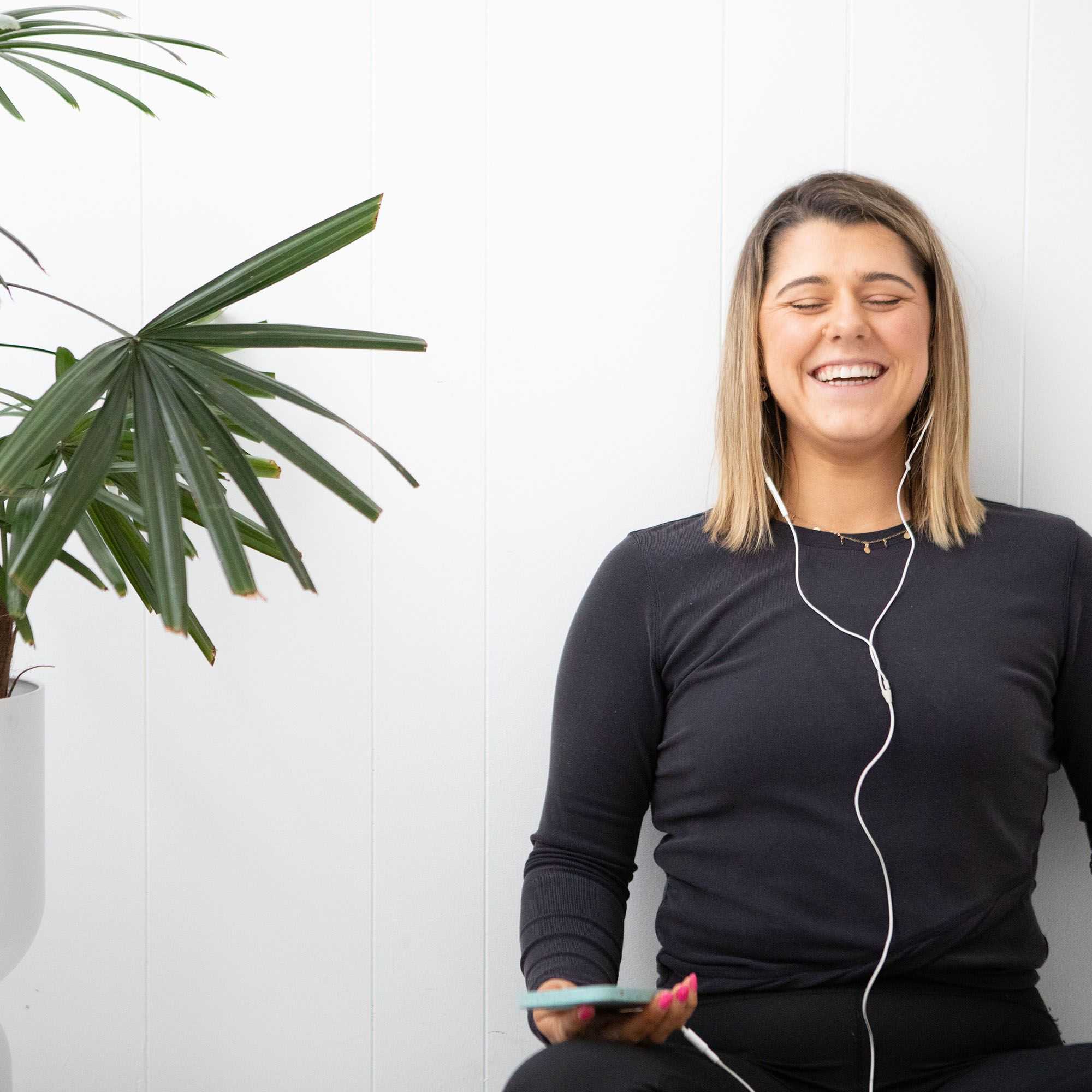 Frequently asked questions
Common questions about what we do