Community
Upcoming Events, Competitions and Challenges
One-on-one training is awesome but did you know you're part of a wider Get Going community? Join us for an event or challenge and let your fellow fitness family members cheer you on. It's ok to feel shy but these events are great for morale, connection and friendship. Give one a try!
Events
Rally around your community with health-focused events designed to foster deeper connections with your neighbours. Check out what's happening in your hood.
Challanges
Challenges are a great way to push past your limits and surprise yourself with how far you can go. See what challenges we have going on now and jump in.
Competitions
Fire up some of that friendly competitive spirit and join one of our fun and fierce competitions. We love to see how much you can push yourself with this electric energy. Join one today!
Success Stories
Watch our clients journey to being Health Happy
"I started seeing Emilie about a year ago. It was desperation, I was in Covid and had dramatic weight gain and my knees were starting to kill me, I was failing at gyms and failing at diets. I needed help."
Kat has been seeing one of our trainers and dietitians has come so far. Have a watch and hear Kat's story.
Before And After
Meet Nicholas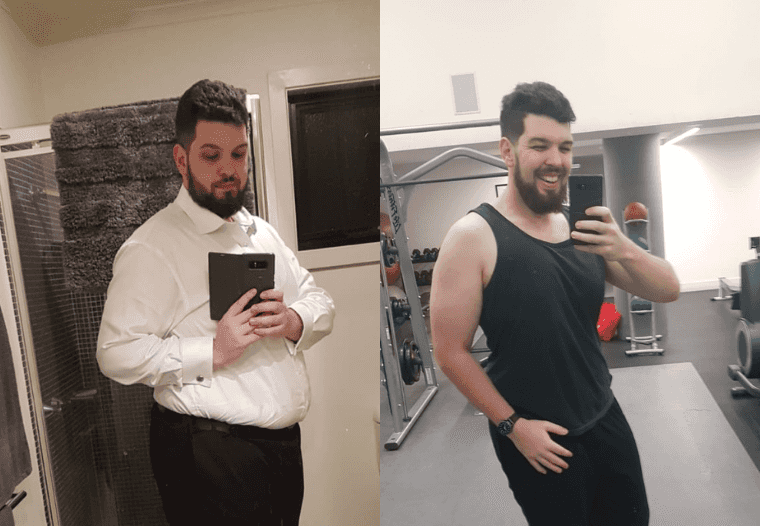 I'd recommend Get Going to anyone looking to make a change in their health, kick start their fitness, and even those like me who had little to no experience with weight training.
"Since I began seeing Seaton 10 months ago, I've lost over 25kg and seen huge improvements to my overall health. Not only have the maximum weights on my lifts all increased enormously, but I've seen a massive change in body shape and increased confidence to boot. Seaton has been patient and motivating when required, and always has an answer when pressed or questioned. He definitely knows his stuff, and the programs he's set up for me feel appropriately challenging and tailored."
Beau is a great, motivational personal trainer who tailors the exercise regime to your personal fitness goals. Highly recommended!
Chelsea and Meagan are both awesome. I have serious back problems and these ladies are really helping me to get fit and build my core strength. The service is friendly and professional. Also...
I really wasn't a fan of exercise but my PT has inspired me. Getting great results and I love how the exercise program is tailored for me.
Took only a few days with Emily to set up an account with various health and fitness tools and trackers that are immensely helpful found within a single app, as well as locating a trainer near me...