A passion for healthier and happier people & communities
It's not all about physique and looking great. Beyond the mirror, we see the bigger picture health and wellbeing play in life. Helping communities thrive keeps our blood pumping - when we share our love for health and happiness with clients, we have the privilege of seeing that energy ripple out to the wider world.
Real People who Care
Ethan, Sam and Ash are on a mission to make our communities healthier and happier. How do they plan on achieving this ambitious goal? By making sure each individual client gets the quality care, coaching and support they need to feel amazing in life.
The trio came from a traditional personal training background but felt frustrated that they could only help one person at a time. To top it off, they had to worry about running a business, finding new clients, and paying rent. The admin tasks pulled valuable focus from their beloved clients.
Most brilliant business solutions are born from problems, the Get Going concept is no different. The founders came up with a model that would allow trainers to concentrate 100% of their efforts on clients while they take care of the business side of things.
Get Going trainers aren't your average PT's because Ethan, Sam and Ash believe in a holistic approach to health and wellbeing. The Get Going team is made of professional health and fitness coaches and certified dietitians who are passionate about making clients feel better from the inside out.
As Get Going grows, this concept not only works, but it's in-demand because it benefits everyone involved. The owners are grateful to see their dream come true as they see health and wellness spreading across Australia and beyond.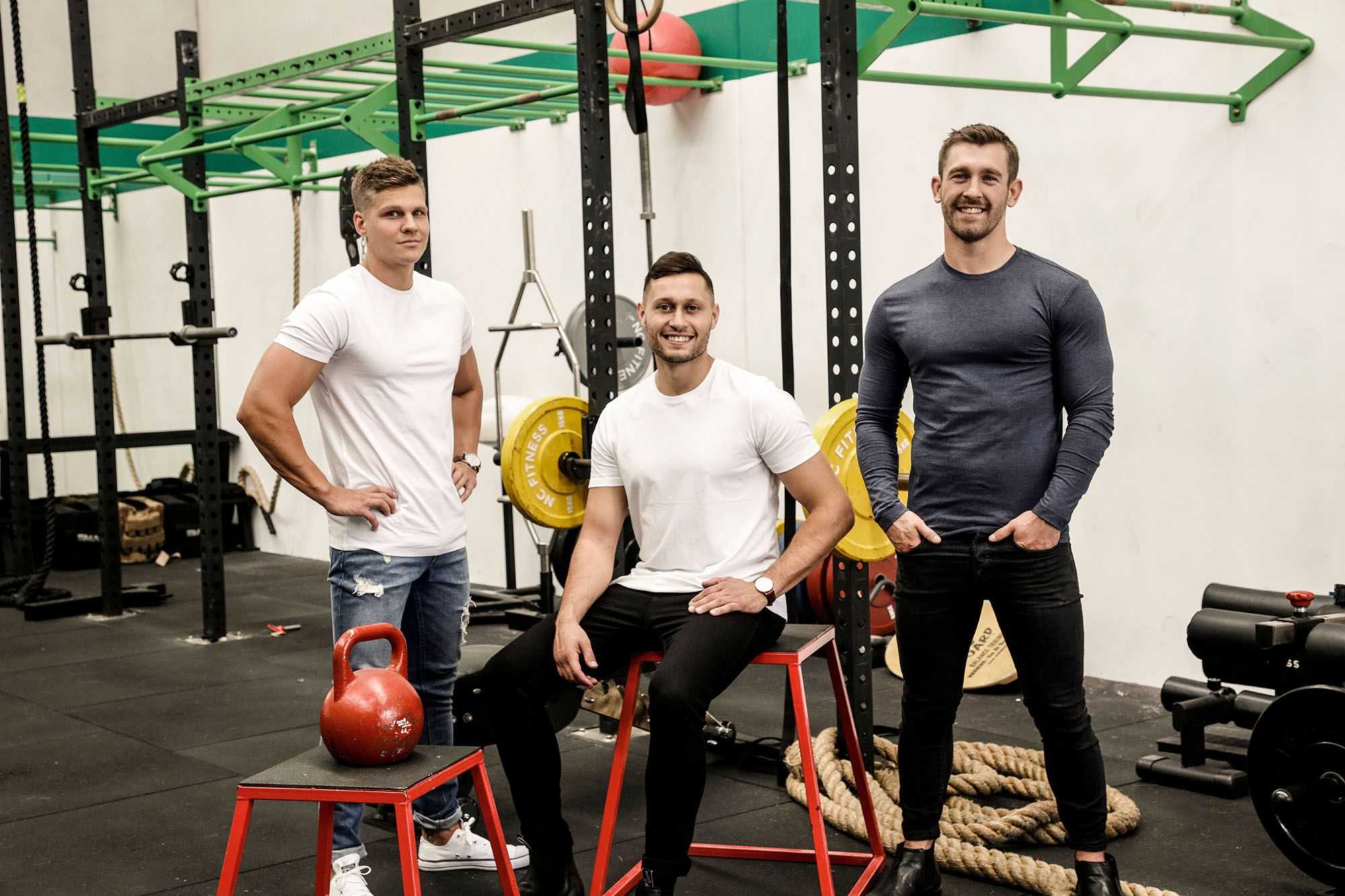 Ethan, Ashley & Sam are the co-directors and co-owners of Get Going. With more than 15 years of combined fitness industry experience, their passion lies in finding what works best for people and seeing them succeed in their personal fitness journey. These are the values they instill in their team of hand-selected personal trainers and dietitians.
Ethan, Ashley & Sam have worked in fitness sales, as Personal Trainers & Managers for a number of well-known fitness brands over the course of their careers. They have experienced the 'good' and the 'bad' in the industry. Self-confessed fitness fanatics, all three of them have competed in Guinness World Record attempts, bodybuilding and have many sporting accolades. All the founders are tertiary qualified or certified fitness trainers. In other words, they know what they are doing! It's this depth of experience and industry knowledge that Ethan, Ashley & Sam pass on to their trainers and their clients.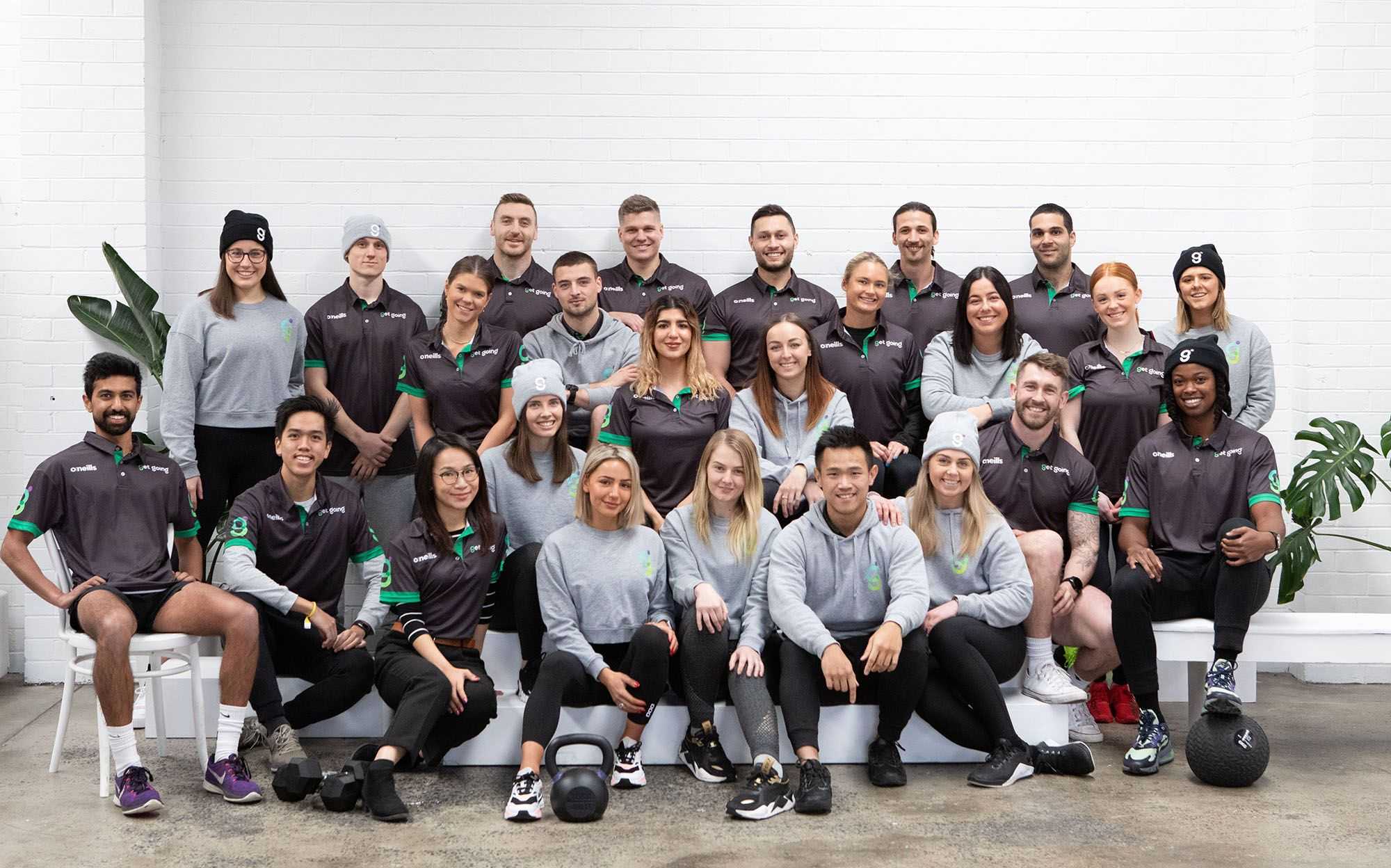 We're not mega-athlete rockstars; we're just like you. Real humans, in all shapes and sizes, who love spreading health and happiness. We see our clients in their beautiful, messy everyday lives. We meet you exactly where you are, in your moment.
You get to decide if you want to work with a male or female coach, if you want a serious or fun approach, a task-master or a gentle touch- we will find you a coach to suit you, because connection is everything.
So much more than a personal trainer, we are your health advocate and support system. Think of us as a friend and mentor as much as your health and fitness coach. We pride ourselves on reminding clients to appreciate the little things, experience gratitude, and celebrate growth together. We can't wait to work with you!
Frequently asked questions
Common questions about what we do