Our Life Integrated Approach
A Holistic Health Journey Built into your Lifestyle
We understand it feels vulnerable to have a coach come to you in your home environment (even though it's convenient!) but there's no need to worry.
We've seen it all; piles of laundry, new babies, bad days, dirty dishes. This is the untidy reality of life and the best way to get to know the real you. The better we know you, the more help we can offer.
We don't judge, we embrace.
Beauty in different bodies, different cultures and various abilities. Everyone deserves support in their health and you can depend on us to celebrate your individuality, always. Everyone is on a different journey and we will honour that together.
Fitness
We work with you as long as you'd like us to. Our goal will always be to empower you with the skills, tools, knowledge and practice you desire. That way, when you're ready, you can wander into the sunset a happier, healthier, stronger version of you.
Explore
Nutrition
Food can be both fuel and medicine and we want you to get the most out of your nutrition. We offer coaching, meal plans, advice and education to nourish your body in the best possible way. Every person has different requirements, so together, we make a plan that works for you. Something realistic, sustainable and achievable so you can feel your best.
Explore
Mindset
Fitness and Nutrition are important but you need the right mindset to be happy in your life, family and community. At Get Going we believe that to be truly well, a healthy mind lives inside a healthy body.
Explore
Growing Rapidly Across Australia
The Get Going Network is rapidly expanding throughout Australia. We offer a full range of services in Health, Wellness, Fitness, Coaching and Nutrition. Contact us to learn more about the Health and Fitness Coaches, Trainers and Registered Dietitians available near you!
We currently service Australia-wide for all nutrition and dietetic services.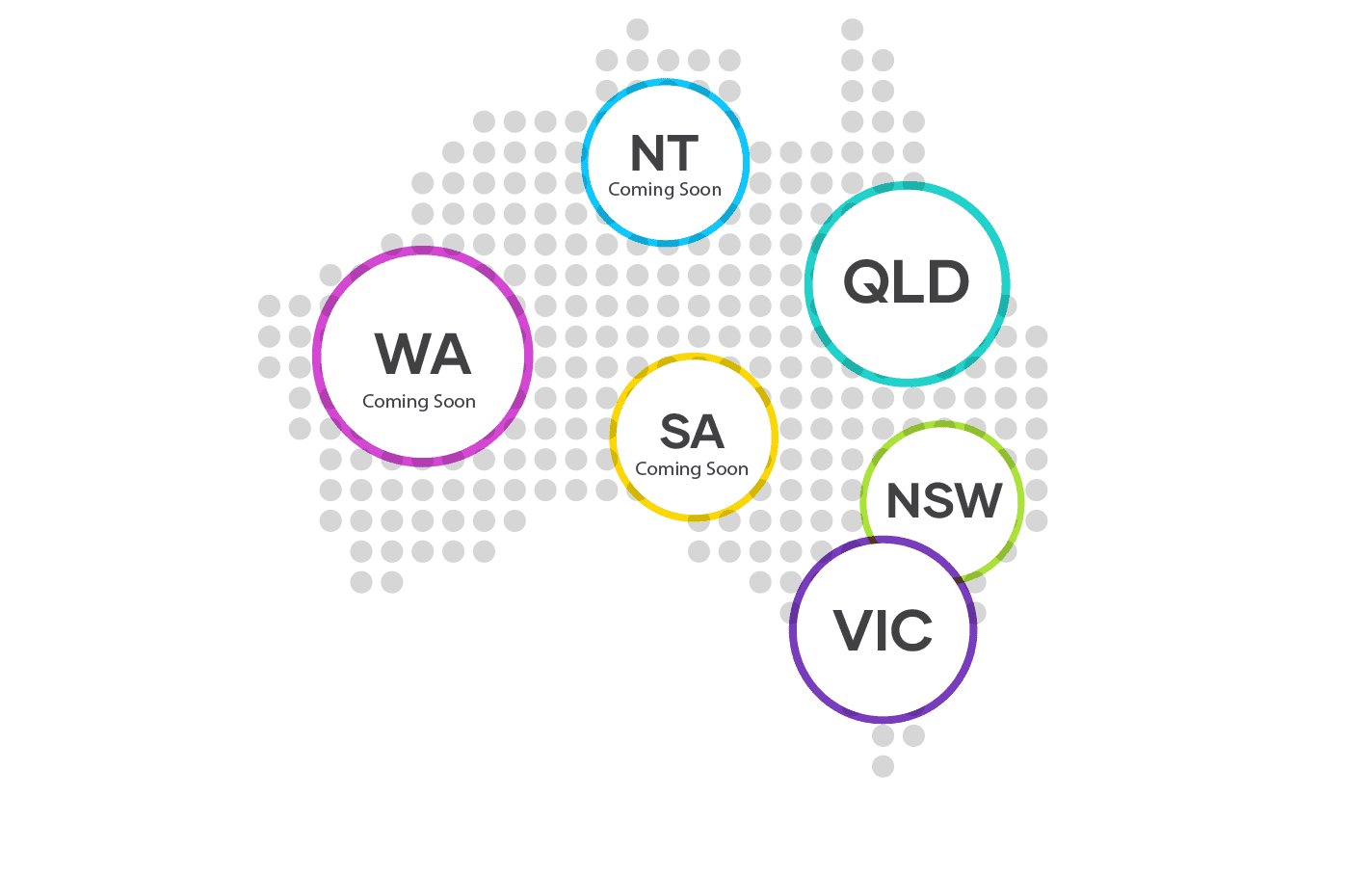 Beau is a great, motivational personal trainer who tailors the exercise regime to your personal fitness goals. Highly recommended!
Chelsea and Meagan are both awesome. I have serious back problems and these ladies are really helping me to get fit and build my core strength. The service is friendly and professional. Also...
I really wasn't a fan of exercise but my PT has inspired me. Getting great results and I love how the exercise program is tailored for me.
Took only a few days with Emily to set up an account with various health and fitness tools and trackers that are immensely helpful found within a single app, as well as locating a trainer near me...