Reach out to Get Going
Have questions? Check out our FAQ page here. Want to speak to one of our dedicated team members? Fill out this contact form and we will get back to you in one business day.
Growing Rapidly Across Australia
The Get Going Network is rapidly expanding throughout Australia. We offer a full range of services in Health, Wellness, Fitness, Coaching and Nutrition. Contact us to learn more about the Health and Fitness Coaches, Trainers and Registered Dietitians available near you!
We currently service Australia-wide for all nutrition and dietetic services.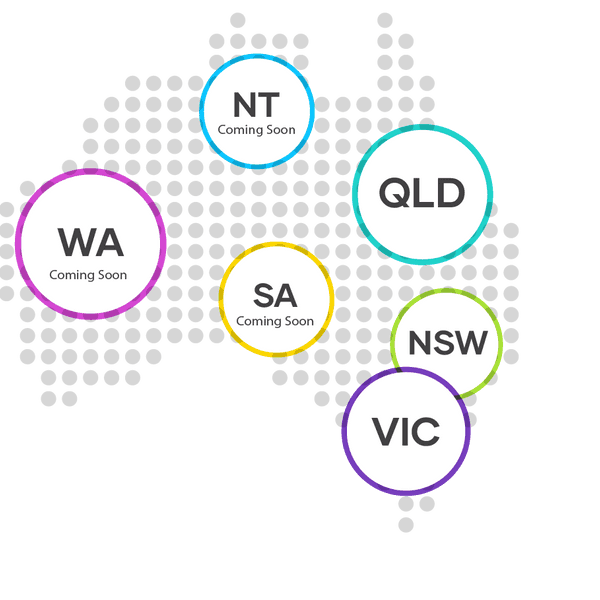 Frequently asked questions
Common questions about what we do
I have been enjoying my time and I feel like i am getting improved ( still a long way to go). Bec is really nice who is helping me out in everything related to fitness and exercise. I am looking...
My session with Bec - Get Going PT is the highlight of my week! She always gives me new exercise to work on and extremely supportive! Highly recomended ❤
Look no further than Max at Get Going Melbourne. My training sessions with him have made exercising enjoyable and motivating again - His in depth knowledge of all things health and fitness related...
Been training with Scott for a couple months now and I've enjoyed every session. He is supportive, encouraging, and tailors the program based our fitness goals and level. The sessions are the...