Reach out to Get Going
Have questions? Check out our FAQ page here. Want to speak to one of our dedicated team members? Fill out this contact form and we will get back to you in one business day.
Growing Rapidly Across Australia
The Get Going Network is rapidly expanding throughout Australia. We offer a full range of services in Health, Wellness, Fitness, Coaching and Nutrition. Contact us to learn more about the Health and Fitness Coaches, Trainers and Registered Dietitians available near you!
We currently service Australia-wide for all nutrition and dietetic services.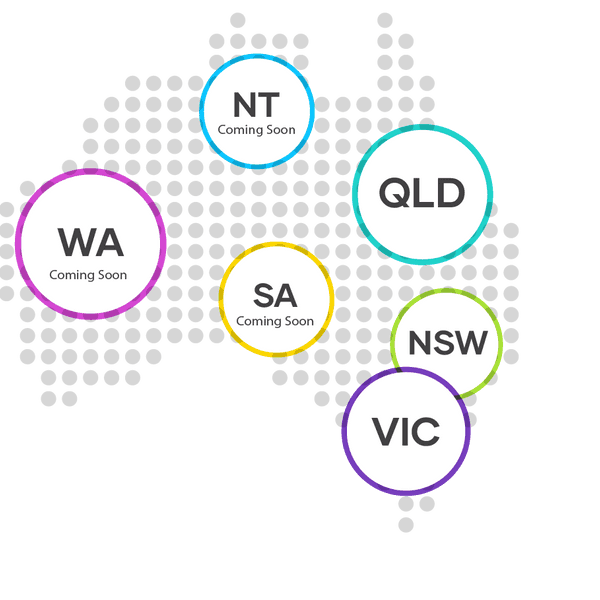 Frequently asked questions
Common questions about what we do
I have been training with my personal trainer Katrina for 6+ months now and have enjoyed every minute of it. She is patient and understanding when assisting me but also very encouraging. I have...
I was communicated with very promptly after my Enquiry. The person on the phone was able to highlight my needs and place me under the professional suitable form my needs. The appointment occurred...
Caitlyn - Personal Trainer I've been training with Caitlyn for a couple of months now and it's the best decision I've made. I was lacking motivation and since I've started with Caitlyn I'm...
Great training sessions Great training sessions. Understands your goals and tailors sessions according to your needs.