Baked Eggplant Sandwiches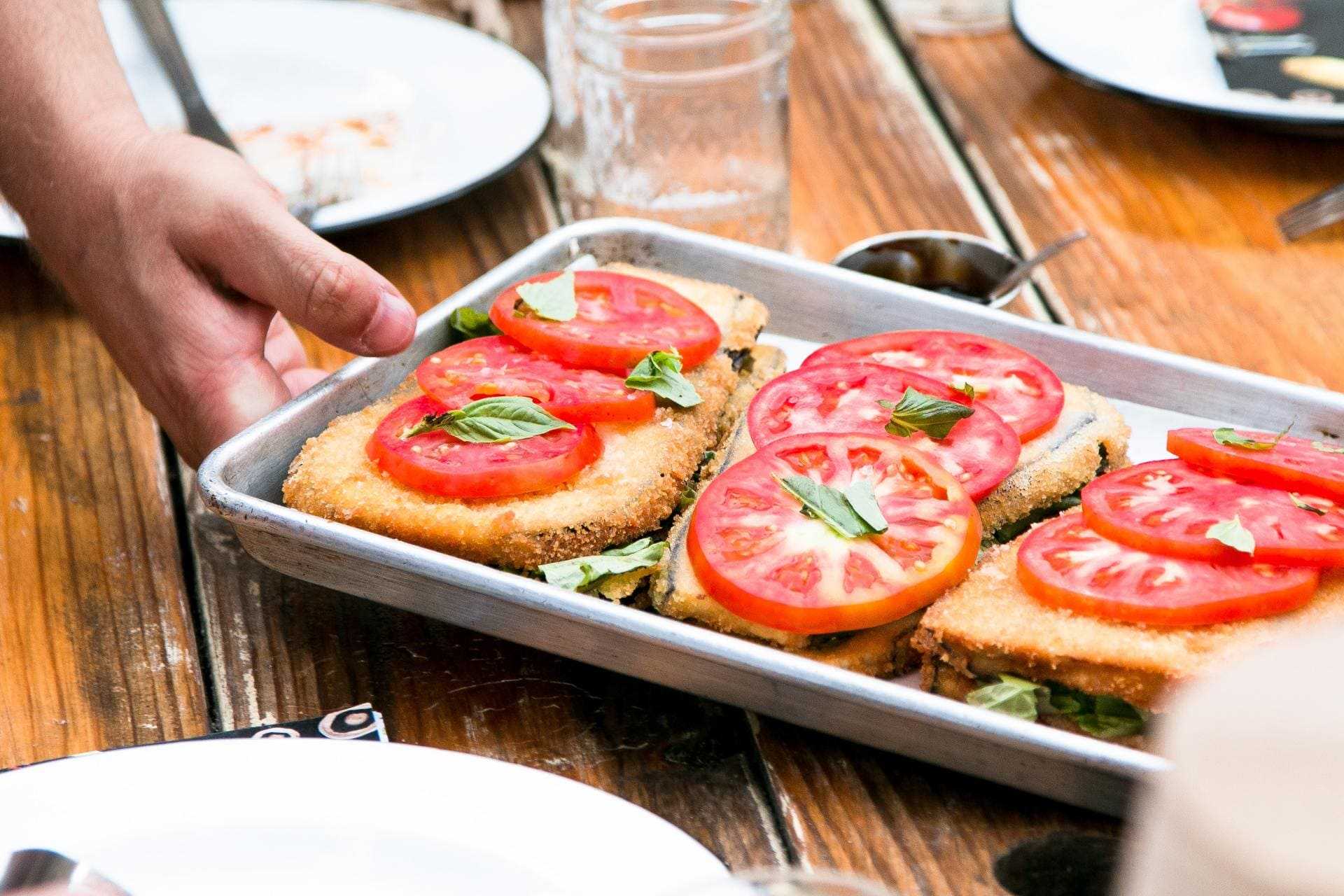 Eggplant is a great meat alternative – its dense flesh gives it quite a 'meaty' texture whilst being super low in calories!
Prep Time: 10 minutes Total time: 30 minutes Serving size: 2 servings
Tags: dinner, vegetarian, low carb
Ingredients:
2 large eggplants
2 eggs
1 cup breadcrumbs
1 tablespoon water
½ teaspoon salt
½ teaspoon pepper
1 cup rocket
1 cups baby spinach
1 cup grated parmesan cheese
2 tomatoes, sliced
¼ cup fresh basil leaves
Instructions:
Preheat the oven to 190°C.
Cut off the skin of each eggplant and then cut lengthwise down the middle to create 4 pieces of 'bread'.
In a bowl, whisk together eggs, salt, pepper and water.
Pour breadcrumbs into a flat dish. Dip eggplants slices into egg mixture and then coat both sides with breadcrumbs.
Place 2 crumbed eggplant slices onto a lined baking dish. Top with rocket and spinach and sprinkle with parmesan. Add the remaining 2 crumbed eggplant slices over the top to form a sandwich.
Bake the eggplant sandwiches for 20 minutes or until golden. Remove from oven and allow to cool for 5 minutes
Top with fresh tomato and basil leaves and enjoy.