Chia Pudding With Strawberry Topping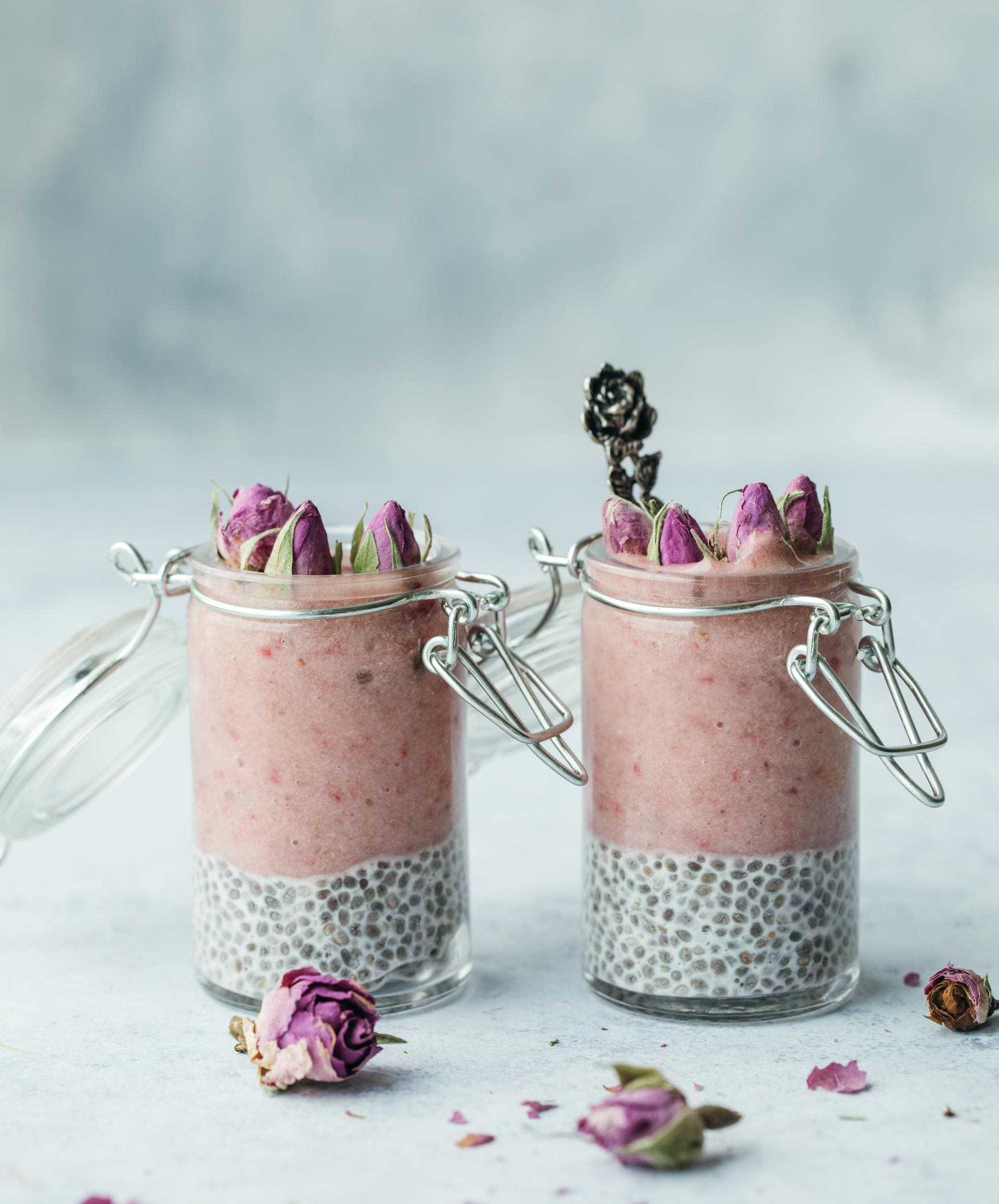 This one's for those who have minimal time in the morning so you can quickly grab it n' go. Chia seeds are jam-packed full of protein, fibre, good fats, and when mixed with liquids, forms a decadent pudding like texture! Note: this recipe requires you to prepare the night before serving to achieve its thick texture (it's worth the wait I promise!).
Prep Time: min 5 hours Total Time: min 5 hours Serving size: 4 servings
Tags: breakfast, dessert, high protein, vegan, chia seeds
Ingredients:
1 ½ cups almond milk
½ cup chia seeds
1 tablespoon maple syrup
1 teaspoon vanilla extract
To Serve:
½ cup frozen strawberries
½ cup water
1 tablespoon desiccated coconut
Instructions:
In a jar or bowl, thoroughly mix chia seeds, almond milk, maple syrup and vanilla extract.
Seal or cover the mixture and leave to refrigerate overnight (minimum of 5 hours).
In the morning, blend frozen strawberries with water to make a thick strawberry topping. Add strawberry topping to set chia pudding and top with desiccated coconut.
I have been training with my personal trainer Katrina for 6+ months now and have enjoyed every minute of it. She is patient and understanding when assisting me but also very encouraging. I have...
I was communicated with very promptly after my Enquiry. The person on the phone was able to highlight my needs and place me under the professional suitable form my needs. The appointment occurred...
Caitlyn - Personal Trainer I've been training with Caitlyn for a couple of months now and it's the best decision I've made. I was lacking motivation and since I've started with Caitlyn I'm...
Great training sessions Great training sessions. Understands your goals and tailors sessions according to your needs.