Chia Pudding With Strawberry Topping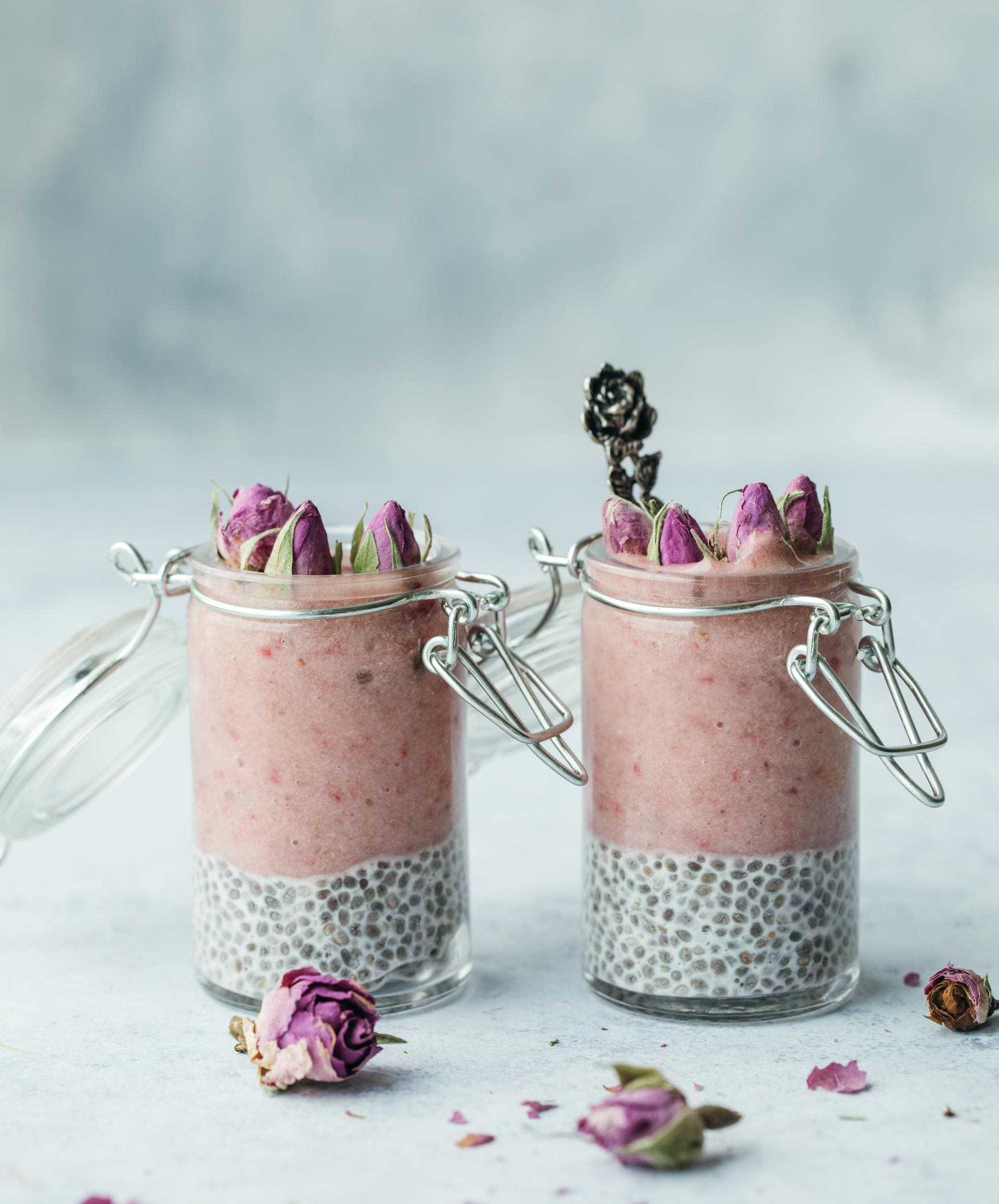 This one's for those who have minimal time in the morning so you can quickly grab it n' go. Chia seeds are jam-packed full of protein, fibre, good fats, and when mixed with liquids, forms a decadent pudding like texture! Note: this recipe requires you to prepare the night before serving to achieve its thick texture (it's worth the wait I promise!).
Prep Time: min 5 hours Total Time: min 5 hours Serving size: 4 servings
Tags: breakfast, dessert, high protein, vegan, chia seeds
Ingredients:
1 ½ cups almond milk
½ cup chia seeds
1 tablespoon maple syrup
1 teaspoon vanilla extract
To Serve:
½ cup frozen strawberries
½ cup water
1 tablespoon desiccated coconut
Instructions:
In a jar or bowl, thoroughly mix chia seeds, almond milk, maple syrup and vanilla extract.
Seal or cover the mixture and leave to refrigerate overnight (minimum of 5 hours).
In the morning, blend frozen strawberries with water to make a thick strawberry topping. Add strawberry topping to set chia pudding and top with desiccated coconut.