Chicken Fried Rice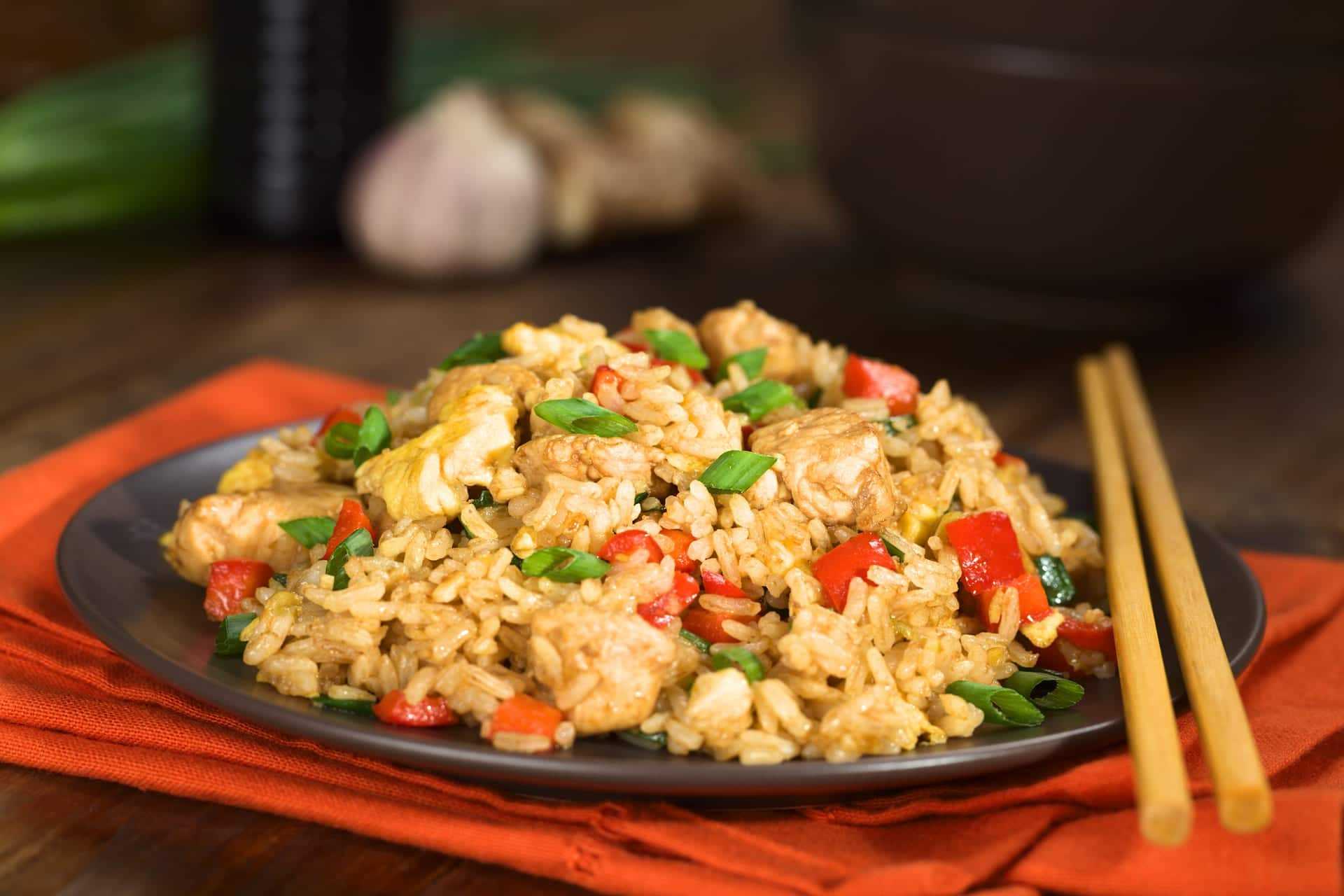 An old Chinese favourite made healthy – this recipe is ideal for your weekly meal prep packed with protein, low GI carbs and tonnes of veggies!
Prep Time: 5 minutes Total Time: 20 minutes Serving size: 5+ servings
Ingredients:
3 teaspoons peanut oil
2 large eggs, beaten
2 teaspoons garlic, minced
2 teaspoons fresh ginger, peeled and grated
3 spring onions, thinly sliced
500g chicken breast, cubed
2 cups frozen mixed vegetables, thawed and drained
1 cup brown rice
2 tablespoons soy sauce
Instructions:
In a large pot, cook brown rice according to package. Set aside to cool.

Heat a wok to medium and add one teaspoon of peanut oil. Gently pour in beaten eggs and cook for about 1-2 minutes. Using a spatula, flip to form an omelette and heat until cooked through. Remove from heat and cut into thin strips. Set aside.

Add one teaspoon of peanut oil in the wok with the garlic, ginger, and spring onion. Fry for about 30 seconds or until aromatic.

Add the chicken and fry for 3-5 minutes or until sealed. Add the vegetables and stir fry until for a further 5 minutes. Set aside.

Add the remaining teaspoon of peanut oil in the wok and add brown rice. Cook until hot.

Add the chicken, vegetables and egg to the rice and combine with soy sauce. Add the soy sauce and stir until combined. Serve with fresh spring onion.
Tags: high protein, healthy, Asian