Cinnamon Cake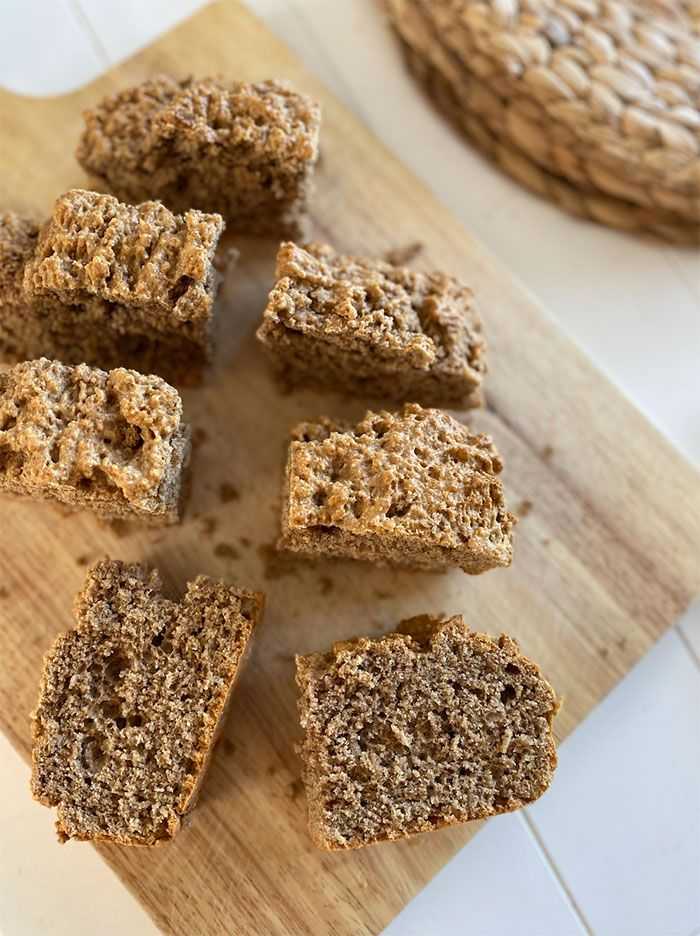 Ingredients:
2 1/4 cups wholemeal self raising flour
1 tsp baking powder
3 tbs cinnamon powder
3 eggs
1/3 cup extra virgin olive oil
1/2 cup maple syrup
¼ cup low fat cow's milk
Toppings 1 tsp raw sugar
Method:
Preheat the oven to 160 degrees celsius.
Before preparing the cake mixture, line a square, medium sized baking tin with baking paper.
In a large bowl, add the flour, baking powder and cinnamon.
Next add the eggs, olive oil, maple syrup and the milk.
Mix all ingredients until well combined.
Pour the mixture into the baking tin and spread the mixture evenly across the tin.
Sprinkle 1 tsp sugar over the top of the uncooked cake mixture.
Bake for 30 to 45 mins, until the top of the cake appears slightly golden and brown.
Remove the cake from the oven once cooked and leave to cool prior to cutting.
Nutritional information per serving:
Energy: 823kJ Carbohydrates: 16.5g Protein: 5g Fat: 11g