Cinnamon Roll Waffles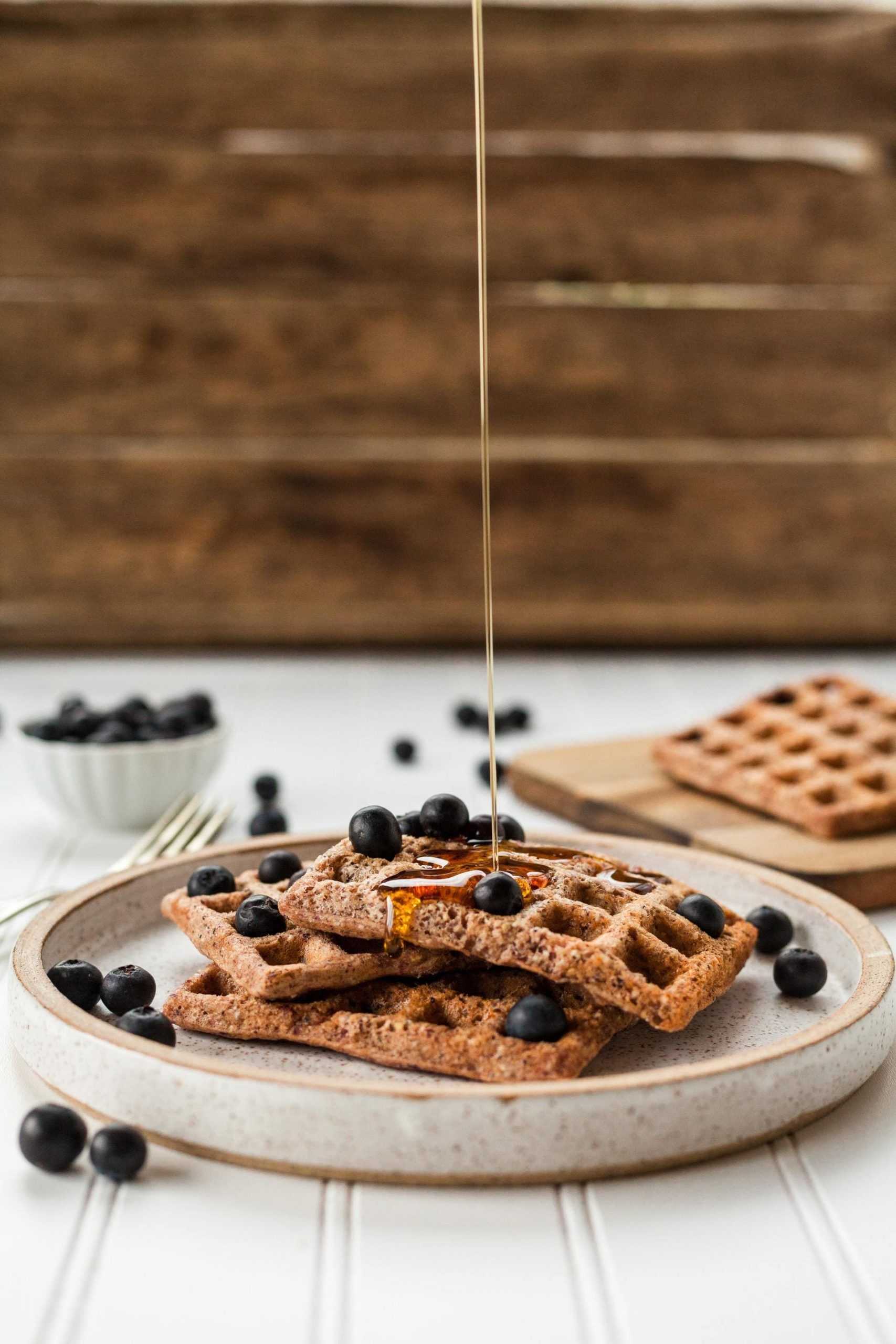 If you haven't got a waffle maker in your cupboard then stop reading and get yourself to your closest department store!! These simple-to-make mouthwatering waffles will fool people into thinking you're a much better cook than you probably are – and what's even better is that you can freeze your leftovers to enjoy at a later time!
Prep Time: 30 mins Total Time: 50 mins Serving size: 12 waffles
Tags: breakfast, dessert, waffles, sweet
Ingredients
Waffles
1 ¾ cups oats
1 teaspoon baking powder
¼ teaspoon salt
2 large eggs
2 cups buttermilk
¼ cup vegetable oil
1 teaspoon vanilla extract
Cinnamon Topping
½ cup butter, melted
1 tablespoon ground cinnamon
¾ cup honey
½ teaspoon vanilla extract
Directions
In a blender, combine oats, baking powder and salt until a flour is formed. Transfer to bowl.
Separately, blend eggs, oil, buttermilk and vanilla until smooth. Add mixture to the dry ingredients and mix thoroughly until smooth.
Heat a waffle maker and grease if required. Add mixture to waffle maker and cook until golden.
Meanwhile, make cinnamon topping by combining melted butter, cinnamon, honey and vanilla extract together in a bowl.
Drizzle cinnamon topping over waffles to serve. Any leftover waffles can be frozen and enjoyed at a later time.