Cinnamon Roll Waffles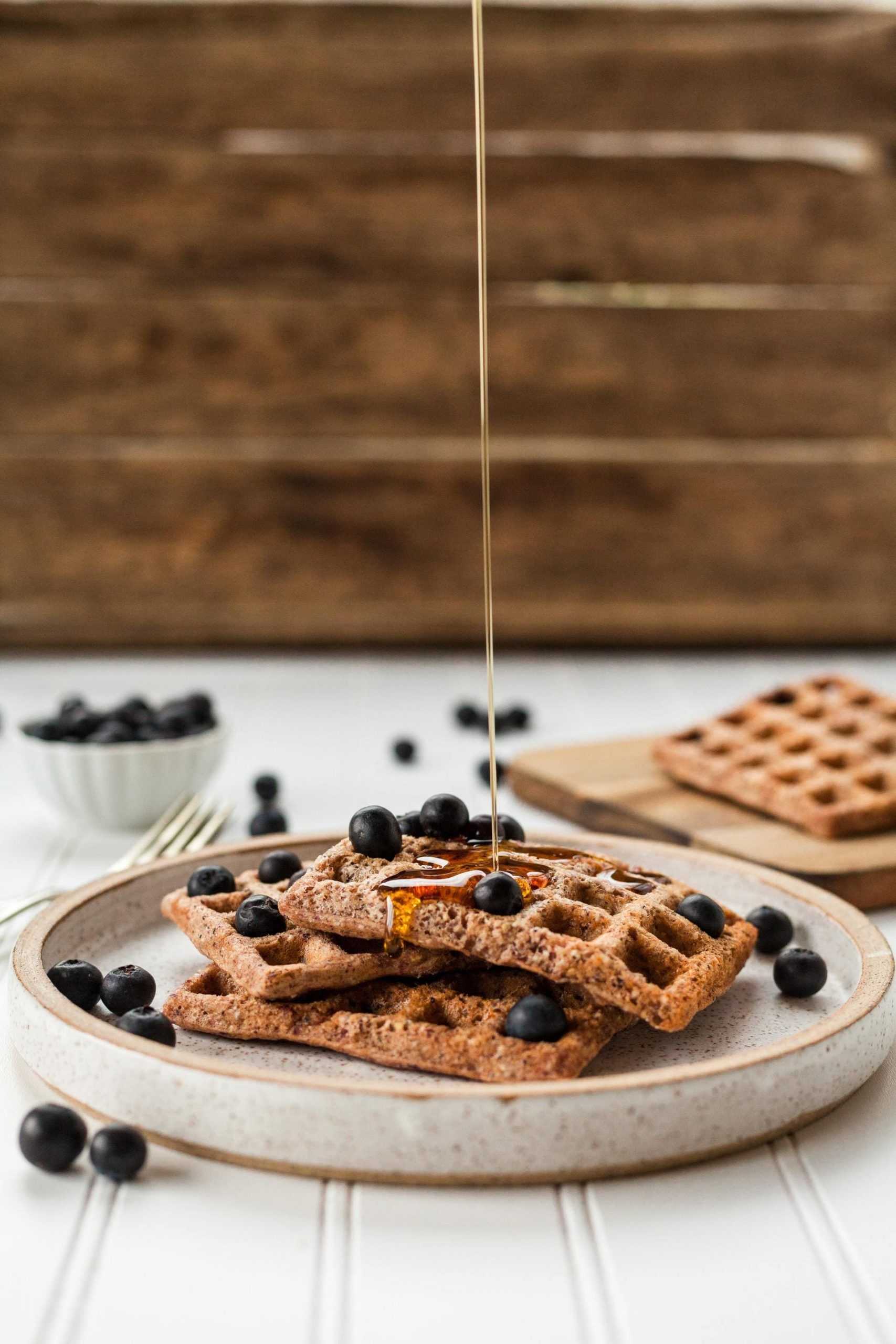 If you haven't got a waffle maker in your cupboard then stop reading and get yourself to your closest department store!! These simple-to-make mouthwatering waffles will fool people into thinking you're a much better cook than you probably are – and what's even better is that you can freeze your leftovers to enjoy at a later time!
Prep Time: 30 mins Total Time: 50 mins Serving size: 12 waffles
Tags: breakfast, dessert, waffles, sweet
Ingredients
Waffles
1 ¾ cups oats
1 teaspoon baking powder
¼ teaspoon salt
2 large eggs
2 cups buttermilk
¼ cup vegetable oil
1 teaspoon vanilla extract
Cinnamon Topping
½ cup butter, melted
1 tablespoon ground cinnamon
¾ cup honey
½ teaspoon vanilla extract
Directions
In a blender, combine oats, baking powder and salt until a flour is formed. Transfer to bowl.
Separately, blend eggs, oil, buttermilk and vanilla until smooth. Add mixture to the dry ingredients and mix thoroughly until smooth.
Heat a waffle maker and grease if required. Add mixture to waffle maker and cook until golden.
Meanwhile, make cinnamon topping by combining melted butter, cinnamon, honey and vanilla extract together in a bowl.
Drizzle cinnamon topping over waffles to serve. Any leftover waffles can be frozen and enjoyed at a later time.
I have been training with my personal trainer Katrina for 6+ months now and have enjoyed every minute of it. She is patient and understanding when assisting me but also very encouraging. I have...
I was communicated with very promptly after my Enquiry. The person on the phone was able to highlight my needs and place me under the professional suitable form my needs. The appointment occurred...
Caitlyn - Personal Trainer I've been training with Caitlyn for a couple of months now and it's the best decision I've made. I was lacking motivation and since I've started with Caitlyn I'm...
Great training sessions Great training sessions. Understands your goals and tailors sessions according to your needs.