Classic Apple and Cinnamon Overnight Oats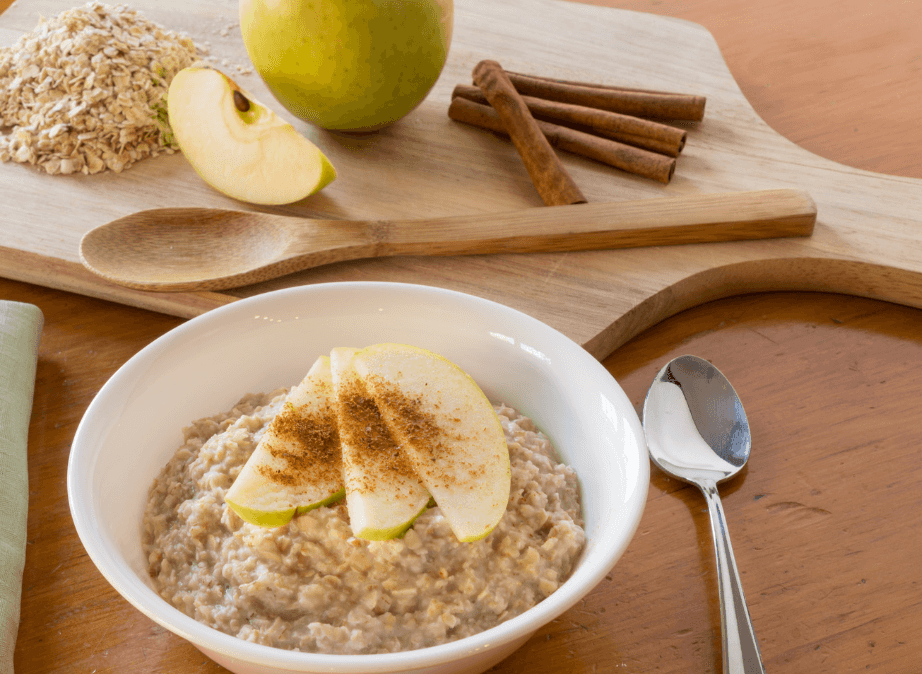 Ingredients
1/4 cup rolled oats
1 cup almond milk
1 small apple, grated with skin on (save a few slices for toppings)
1/2 tsp cinnamon
2 tbsp chia seeds
Optional: Top with cinnamon, extra apple slices and a drizzle of maple syrup.
Method:
Place all ingredients in a jar or container and stir until ingredients are well combined.
Cover the jar and place it in the fridge overnight.
In the morning, remove the jar from the fridge and there you have overnight oats that are ready to eat.
Note: This recipe can also be eaten hot if preferable. Simply heat in a saucepan and cook for 3 to 5 minutes on a low flame.
Nutritional Information per serving:
Energy: 1045kJ or 261 calories
Carbohydrates: 32g
Protein: 5g
Fats: 9g