Classic Carrot Cake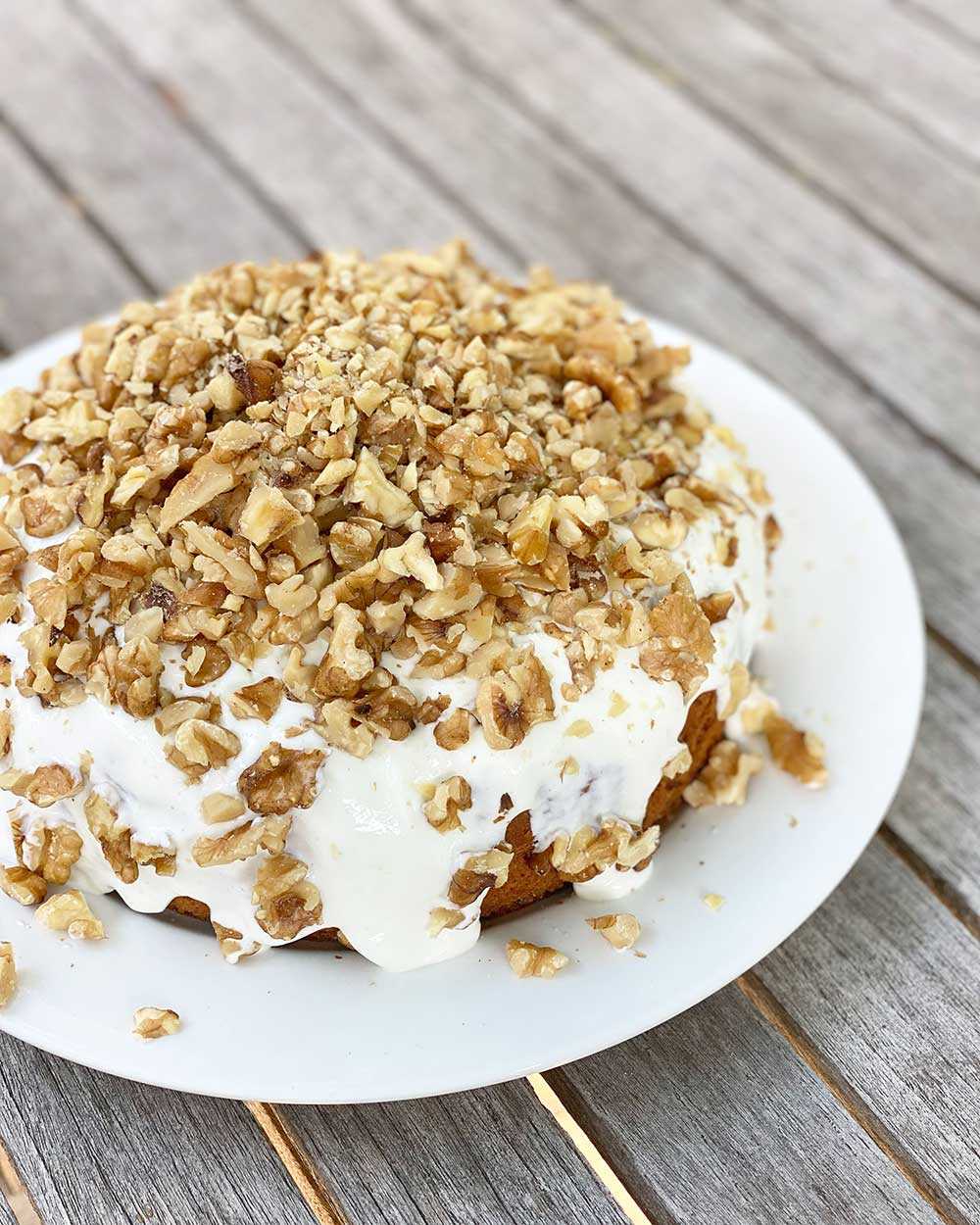 Ingredients
2 cups wholemeal self-raising flour 1 tsp baking powder 4 eggs 4 carrots, grated 1/2 cup extra virgin olive oil, plus 1 tsp to oil the cake tin 1 tsp cinnamon
1/4 cup raw sugar 3 tbs maple syrup
Icing
1 ½ cup vanilla yoghurt 1 cup walnuts, chopped finely
Method
Preheat the oven to 160 degrees Celsius.
In a large bowl, add the self raising flour, baking powder, eggs, oil, cinnamon, raw sugar and maple syrup.
On a chopping board, peel and grate the carrots. Add them to the bowl with the remainder of the ingredients and stir all of the ingredients until well combined.
In a medium sized cake tin, add 1 tsp of oil and using some paper towel, spread it over the entire inside of the cake tin.
Add the cake mixture to the tin, ensuring evenly spread throughout the tin and place in the oven.
Bake for approximately 45-50 minutes until cooked through. An easy test to check to see whether your cake is cooked through is to insert a wooden skewer into the middle of the cake. The cake is ready when the skewer comes out clean.
Once the cake is cooked through, remove the cake from the oven and leave to cool before icing with high protein vanilla yoghurt, and topping with crushed walnuts.
Nutrition information per slice:
Energy: 1,761kJ Carbohydrates: 35g Protein: 11g Fat: 26g