Crunchy Grilled Asparagus & Eggs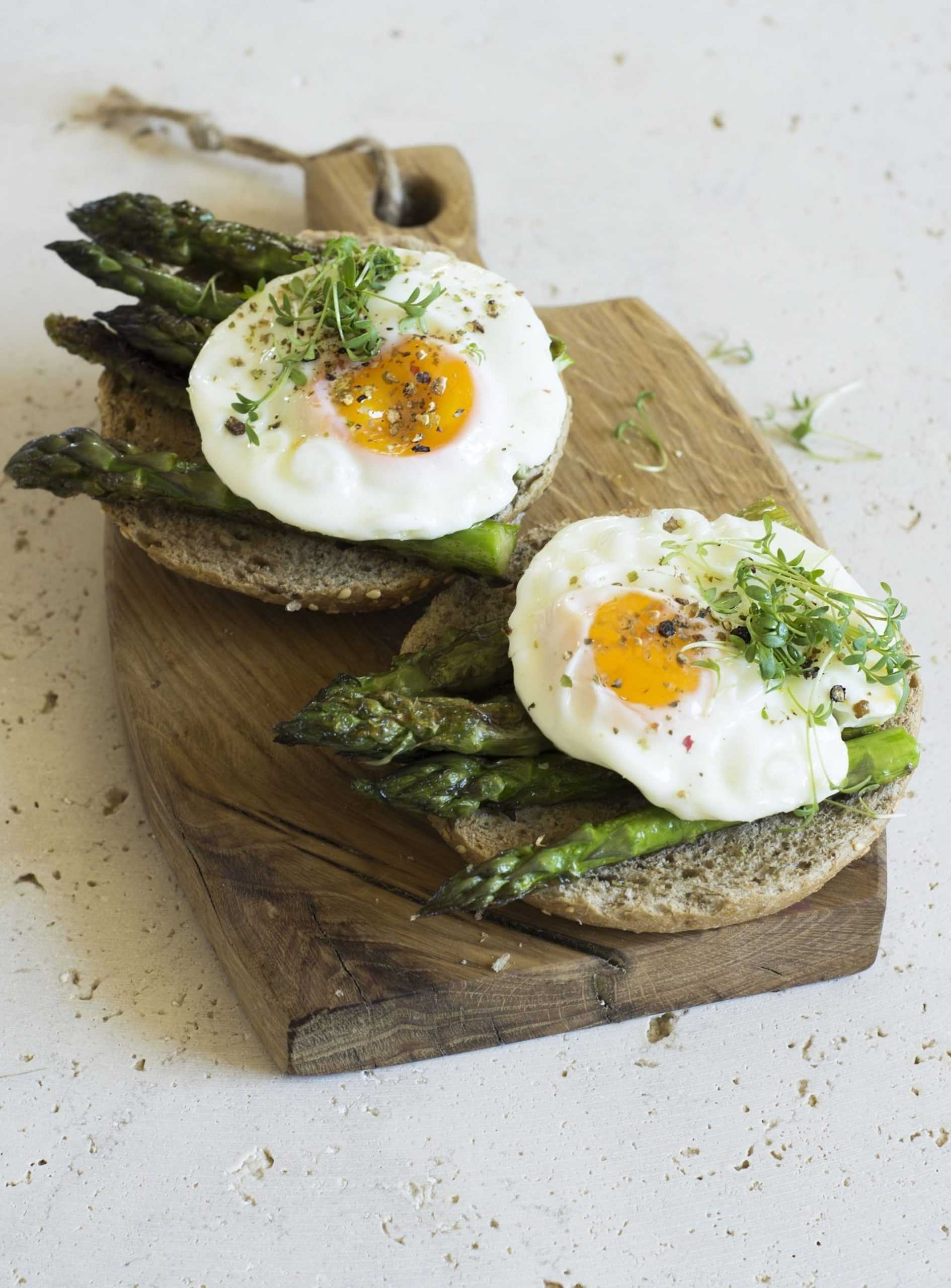 Breakfast can be a tricky time to squeeze in your vegetables, but not with this recipe! Asparagus is rich in antioxidants which can actually work to reduce inflammation. Try adding crunchy asparagus next time you're cooking up eggs and you will not be disappointed!
Prep Time: 10 minutes Total Time: 20 minutes Serving size: 1 serving
Tags: breakfast, eggs, simple, vegetables, low calorie
Ingredients:
4 asparagus spears
2 eggs
1 wholemeal English muffin
1 teaspoon olive oil
1 wedge lemon
salt & pepper to taste
Instructions:
Chop off hard ends of asparagus and discard. Cut spears in half and toss in a bowl with olive oil, salt and pepper.
Preheat grill to medium. Grill asparagus until spears brown.
Meanwhile, heat a non-stick fry pan to medium. Fry two eggs leaving the yolk semi runny.
Transfer grilled asparagus onto toasted English muffin as well as fried eggs.
Squeeze lemon and additional salt and pepper to taste.
I have been training with my personal trainer Katrina for 6+ months now and have enjoyed every minute of it. She is patient and understanding when assisting me but also very encouraging. I have...
I was communicated with very promptly after my Enquiry. The person on the phone was able to highlight my needs and place me under the professional suitable form my needs. The appointment occurred...
Caitlyn - Personal Trainer I've been training with Caitlyn for a couple of months now and it's the best decision I've made. I was lacking motivation and since I've started with Caitlyn I'm...
Great training sessions Great training sessions. Understands your goals and tailors sessions according to your needs.