English Muffin Pizza with Tomato & Olives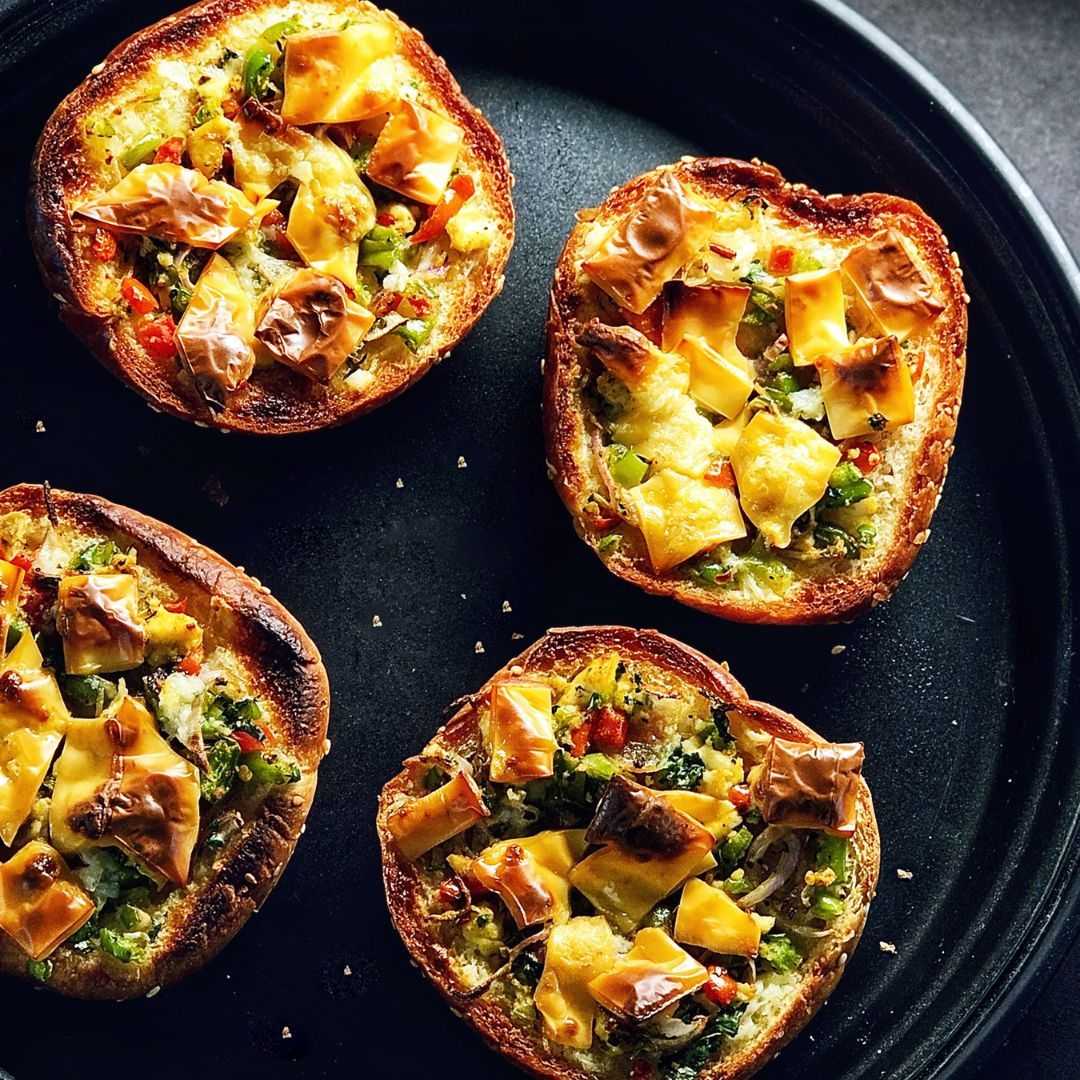 Enjoy a delicious English Muffin Pizza with Tomato and olives. This quick and easy meal is perfect for any night of the week! Get the ingredients and step-by-step instructions to make your own English Muffin Pizza with Tomato and olives.
Prep Time: 15 min. Servings: 2-3 Difficulty Level: Easy
Tags: Pizza, Quick and Easy, Vegetarian, Snack
Ingredients:
2-3 English muffins, split in half
1 cup tomato sauce or marinara sauce
1 cup shredded mozzarella cheese
1/4 cup sliced black olives
1/4 cup diced tomatoes
1/4 cup chopped fresh basil
1/2 teaspoon dried oregano
Salt
Pepper
Olive oil for drizzling (optional)
Instructions:
Gather Ingredients: Pull up all the ingredients you'll need for your English muffin pizzas.
Preheat Oven (5 min.): Preheat your oven to 375°F (190°C).
Prepare English Muffins (2 min): Split the English muffins in half, creating 4-6 halves (depending on the number of servings).
Assemble Pizzas (5 min): Lay the English muffin halves on a baking sheet. Spread tomato sauce evenly on each half. Sprinkle shredded mozzarella cheese over the sauce. Top with sliced black olives, diced tomatoes, and a pinch of dried oregano. Season with salt and pepper to taste.
Bake (3 min): Place the baking sheet in the preheated oven and bake for about 8-10 minutes, or until the cheese is melted and bubbly, and the English muffins are lightly toasted.
Garnish and Serve (Total Time: 15 min): Remove the pizzas from the oven, sprinkle freshly chopped basil over each pizza, and drizzle with olive oil if desired. Slice if needed and serve your delicious and easy English Muffin Pizzas!
Nutritional Information per Serving (1 serving):
Calories: 200-250 Protein: 6 to 8grams Carbohydrates: 30 to 32 grams Fat: 6 to 8 grams Fiber: 2 to 4 grams