Fruit Salad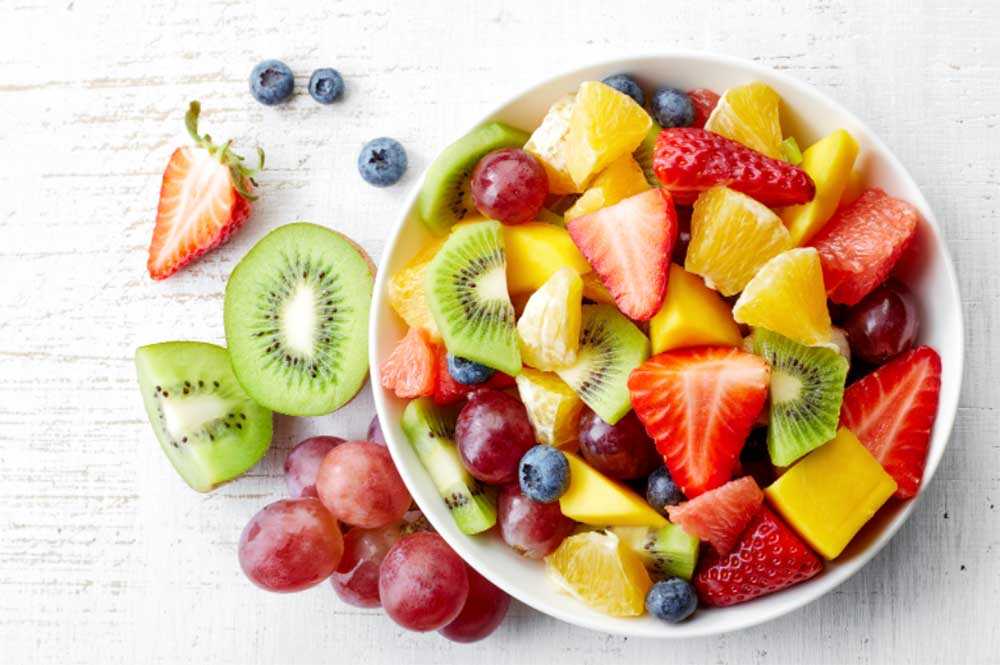 The perfect breakfast or snack for the entire family to enjoy. Including a wide variety of different fruits in your diet ensures you are getting a huge range of vitamins and minerals! Tip: top with some Greek yoghurt to add some protein to this meal.
Prep Time: 10 minutes Total Time: 15 minutes Serving size: 5+servings
Tags: breakfast, snack, fruit
Ingredients:
Fruit
1 cup strawberries
1 cup blueberries
1 cup watermelon
2 bananas
4 kiwis
1 mango
1 cup grapes
Dressing
1/4 cup honey
1/4 cup lime juice
Zest of 1 orange
Instructions:
In a small bowl, mix honey, lime juice and orange zest until smooth. If required, add some warm water to thin.
Cut the fruit into equal sized pieces and place in a large bowl.
Add the dressing and toss the ingredients to combine.
Refrigerate for 10 minutes and serve.