Garlicky Cajun Carrots Mushroom Chicken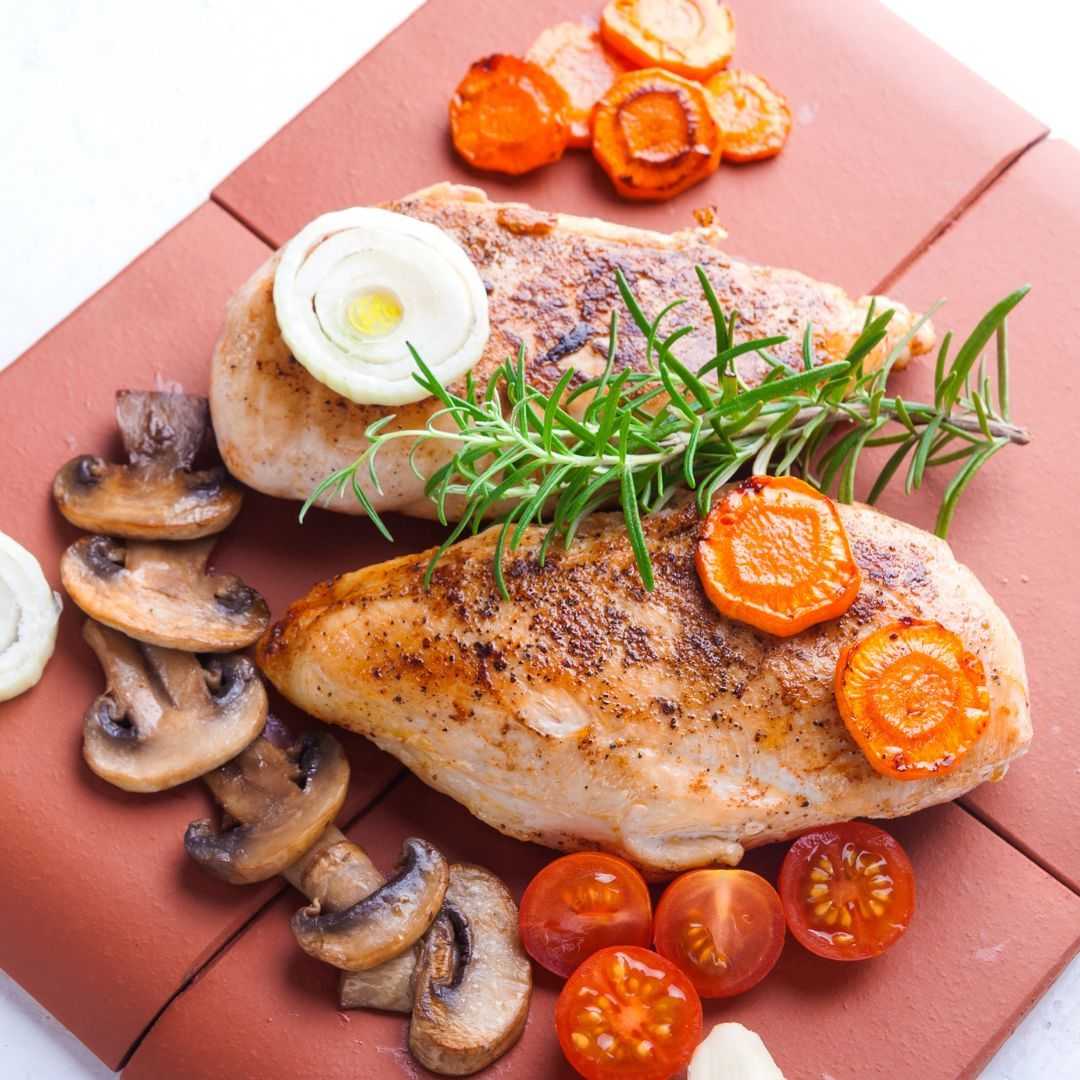 Garlicky Cajun Carrots Mushroom Chicken
Prep Time: 20 minutes Cook Time: 25 minutes Total Time: 45 minutes Difficulty: Easy
Tags: Healthy, Quick, Chicken, Vegetables, Low-Calorie
Serving Size: 2-3 servings
6 Chicken Fillets (about 12 ounces each)
1 tablespoon olive oil
2 teaspoons Cajun seasoning
4 cloves of garlic, minced
2 cups of sliced carrots
1 cup of sliced mushrooms
Salt
Black Pepper
Fresh parsley (Optional)
Instructions:
Preheat the Oven: Preheat your oven to 375°F (190°C).
Season the Chicken: Season both sides of the chicken breasts with Cajun seasoning, salt, and black pepper. Use your fingers to rub the seasoning evenly into the chicken.
Sear the Chicken: Heat olive oil in an oven-safe skillet over medium-high heat. Once the oil is hot, add the seasoned chicken breasts and sear them for about 2-3 minutes on each side until they are golden brown. Remove the chicken from the skillet and set it aside.
Sauté Garlic and Vegetables: In the same skillet, add minced garlic and sauté for about 1 minute until fragrant. Add sliced carrots and mushrooms to the skillet. Season the vegetables with a pinch of salt and black pepper. Sauté for about 5-7 minutes until the vegetables start to soften.
Return Chicken to Skillet: Place the seared chicken breasts back into the skillet on top of the sautéed vegetables.
Bake: Transfer the skillet to the preheated oven and bake for about 15-20 minutes or until the chicken is cooked through (reaches an internal temperature of 165°F or 74°C).
Serve: Garnish with fresh parsley if desired and serve hot. You can also spoon some of the garlicky vegetable mixture over the chicken when serving.
Nutritional Information (per serving):
Calories: 300-350 Protein: 30grams Carbohydrates: 15grams Dietary Fiber: 5grams Fat: 15grams