Grilled Vegetable Couscous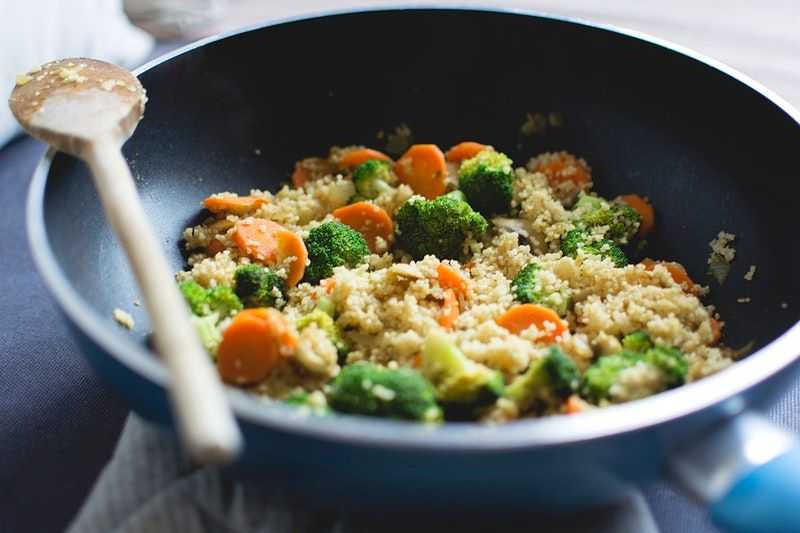 Couscous is one of the easiest grains to prepare – simply add boiling water and fluff! This recipe is super simple and serves as a great side salad to any main.
Prep Time: 5 minutes Total time: 25 minutes Serving size: 4 servings
Ingredients:
1 cup of couscous
1 cup of boiling water
2 carrots, sliced
2 cups of broccoli, chopped
1 teaspoon olive oil
1 teaspoon dried mint
Salt and pepper to taste
Instructions:
Preheat grill to medium. Evenly space carrot and broccoli on a foil lined tray and drizzle with olive. Grill for 10-15 minutes or until soften.
In a large bowl, add couscous and boiling water (you may need to adjust water according to instructions on couscous packet). Let sit for a few minutes. Using a fork, gently fluff the couscous until a light fluffy consistency is achieved. If couscous is seeming dry, add a light drizzle of olive oil and mix.
Add the grilled carrot, broccoli, mint and salt and pepper and serve.
Tags: side, salad, couscous