Healthy Egg McMuffin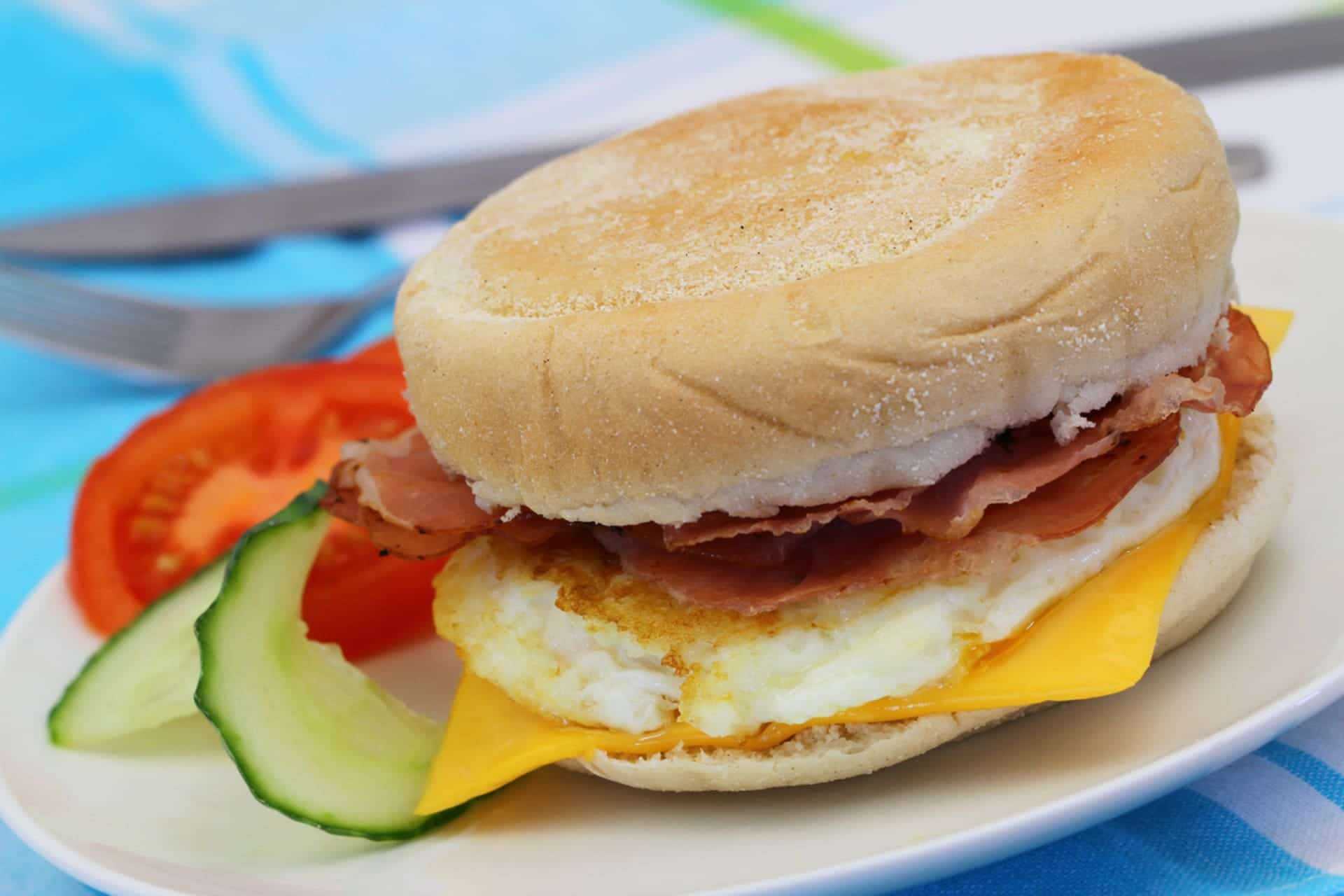 Our healthy spin on a McDonald's favourite! We have given the beloved McMuffin a guilt-free make-over by using lower fat options whilst still achieving the same mouthwatering taste.
Prep Time: 5 mins Total Time: 5 mins Serving size: 1 Serve
Tags: breakfast, savoury, egg
Ingredients:
1 English muffin, toasted
1 egg
2 slices ham
1 slice low-fat cheese
1 teaspoon reduced fat butter
Salt and pepper to taste
Instructions:
Heat a non-stick fry pan to medium heat and lightly grease if necessary. Crack the egg into an egg ring and cook.
In the same pan, fry the ham until brown. Flip the egg if desired.
Toast an English muffin and butter. Add cheese to bottom half of the muffin and microwave for 5-10 sec to melt the cheese.
Add the cooked ham and then the egg. Add salt and pepper. Add the top half of the muffin and enjoy.
I have been training with my personal trainer Katrina for 6+ months now and have enjoyed every minute of it. She is patient and understanding when assisting me but also very encouraging. I have...
I was communicated with very promptly after my Enquiry. The person on the phone was able to highlight my needs and place me under the professional suitable form my needs. The appointment occurred...
Caitlyn - Personal Trainer I've been training with Caitlyn for a couple of months now and it's the best decision I've made. I was lacking motivation and since I've started with Caitlyn I'm...
Great training sessions Great training sessions. Understands your goals and tailors sessions according to your needs.