Healthy Shepherd's Pie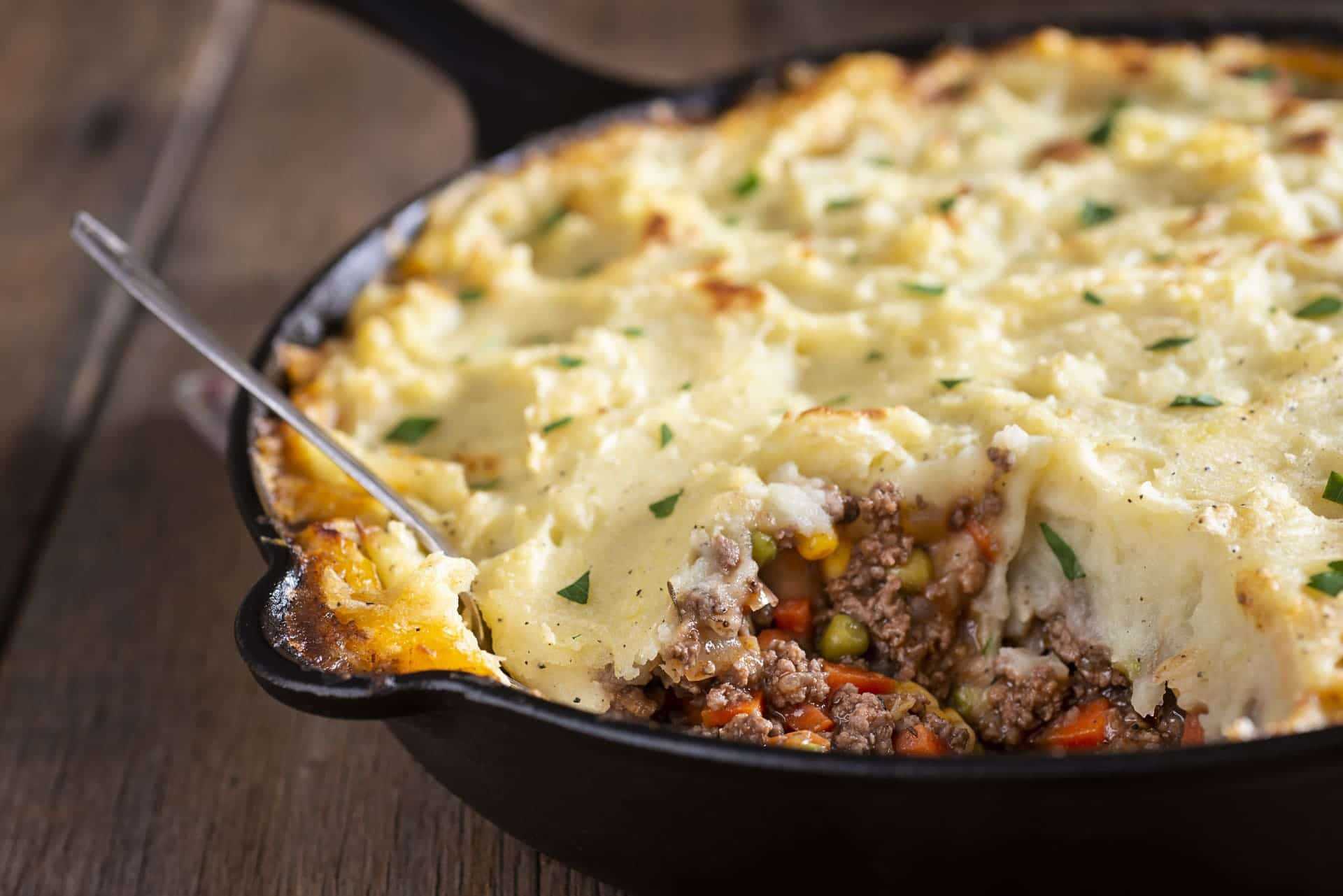 A lighter twist on an old favourite! This recipe includes extra lean beef mince and lots of veggies, but still gives you that cheesy potato topping that we all grew up loving!
Prep Time: 10min Total time: 40min Serving size: 4 servings
Ingredients:
Filling:
500g lean beef mince
1 onion
1 carrot
1 zucchini
½ cup peas
1 cube beef stock
100g tomato paste
2 tablespoons reduced sugar BBQ sauce
1 teaspoon olive oil
1 teaspoon minced garlic
1 teaspoon mixed herbs
Potato Topping:
4 large potatoes
⅓ cup light mozzarella cheese
⅓ cup light milk
Salt and pepper
Instructions:
Preheat the oven to 180°C. Fill a large pot with water and bring to boil. Cut the potatoes into large cubes and cook in boiling water for 15-20 minutes or until soft. Drain and transfer to a bowl.

In the bowl, add milk and salt and pepper to the potatoes and mash to desired consistency. Set aside to cool.

Heat a pan to medium. Add olive oil, garlic, herbs, onion, carrot and zucchini and fry until vegetables soften.

Add beef mince and brown. Add dissolved beef stock, tomato paste, BBQ sauce, peas and simmer until liquid is absorbed.

In a baking dish, transfer meat and pack down evenly. Next, layer mashed potato evenly to cover the meat. Sprinkle cheese over potato and top with salt and pepper.

Bake for 10 minutes. Grill for an additional 5 minutes or until surface turns golden. Cool for 5 minutes and serve with a side salad.
Tags: dinner, healthy, shepherd's pie, winter