Hearty Chicken & Vegetable Soup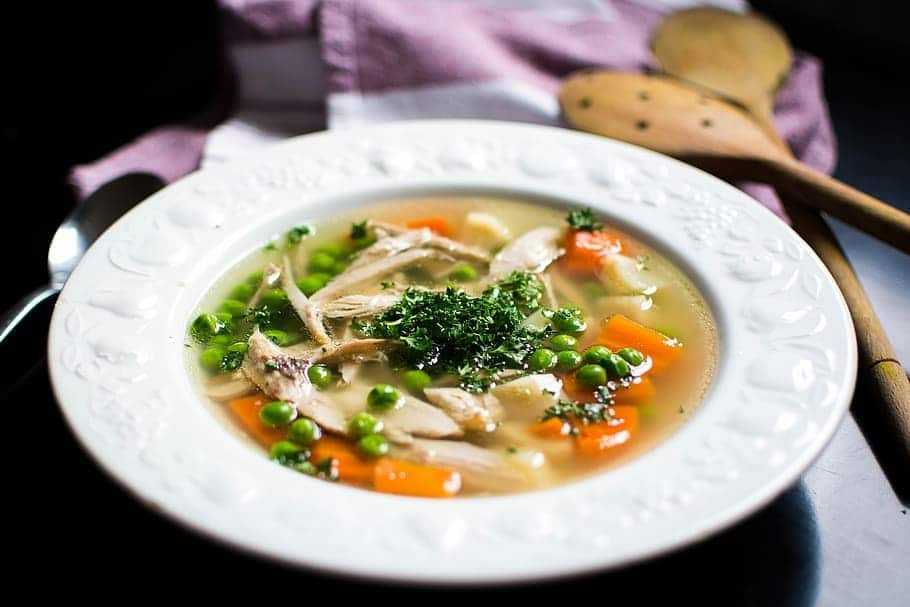 Nothing says 'Winter' like a big bowl of hot chicken soup! This recipe is low in calories, high in protein and guarantees to warm you from the inside out.
Prep Time: 5 minutes Total time: 1 hour Serving size: 4 servings
Ingredients:
2 chicken breasts
4 cups chicken broth
4 cups water
1 onion, sliced
3 carrots, sliced
1 cup green peas
1 cup parsley, chopped
1 bay leaf
Salt to taste
Fresh bread (optional)
Instructions:
In a large pot, add water, chicken broth and chick breasts and heat to medium heat. Boil for approx. 20 minutes or until chicken is just cooked.

Remove the chicken and let sit. Turn down heat to low. In the same pot, add onion, carrots, peas, parsley, bay leaf and salt. Let simmer for 20-30 minutes or until vegetables soften.

Using two forks, shred the chicken and add back to the pot. Let simmer for another 2-3 minutes.

Serve with a side of fresh bread and top with parsley.
Tags: dinner, soup, low calorie, high protein, winter