Hearty Vegetable Soup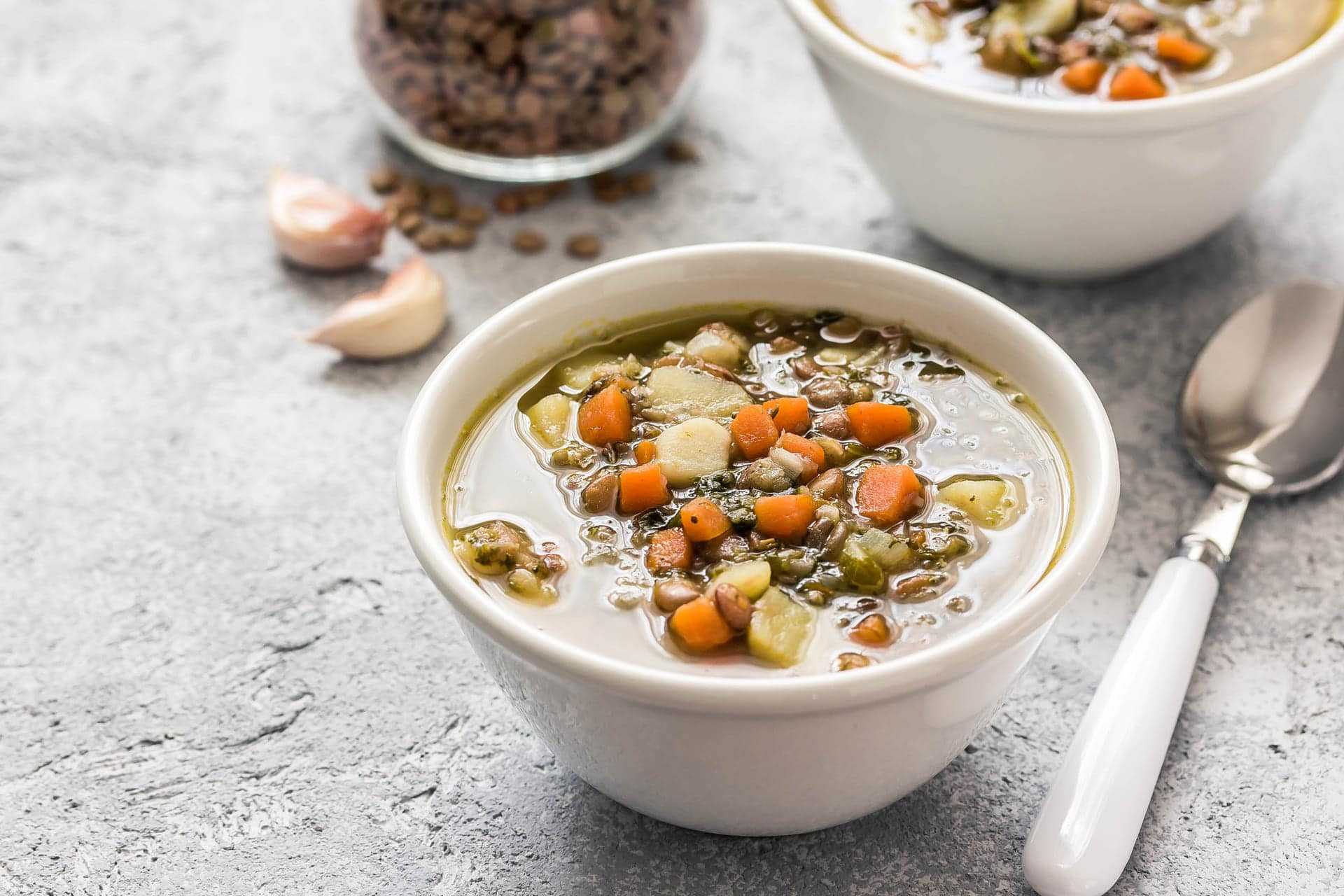 There is nothing better than a hearty soup to warm you up after a cold Winter's day! This soup contains so many fresh and colourful veggies combined with warming herbs and spices. Simply add chicken or tofu to boost the protein content of this recipe.
Prep Time: 15 minutes Total Time: 40 minutes Serving size: 4 servings
Ingredients:
2 medium shallots, finely sliced
1 small butternut pumpkin, diced
500g white potatoes, diced
400g green lentils
1.5L stock (chicken or vegetable)
5 cups spinach
1 tablespoon apple cider vinegar
1 tablespoon fresh ginger, finely chopped
1 tablespoon vegetable oil
1 tablespoon ground coriander
½ tablespoon ground cardamom
Fresh bread (optional)
Instructions:
Heat a large pot to medium and add oil, shallots and ginger. Fry until shallots begin to brown.
Add coriander and cardamom. Cook and stir for 1 minute.
Add stock, pumpkin, potatoes, lentils and salt.
Increase the heat and bring to boil, then reduce to low and simmer. Cook for 15 minutes or until pumpkin and lentils are cooked.
Add spinach and vinegar and stir through. Add salt and pepper to taste and serve with fresh bread (optional).
Tags: dinner, soup, vegetarian, healthy