High Protein Egg White Omelette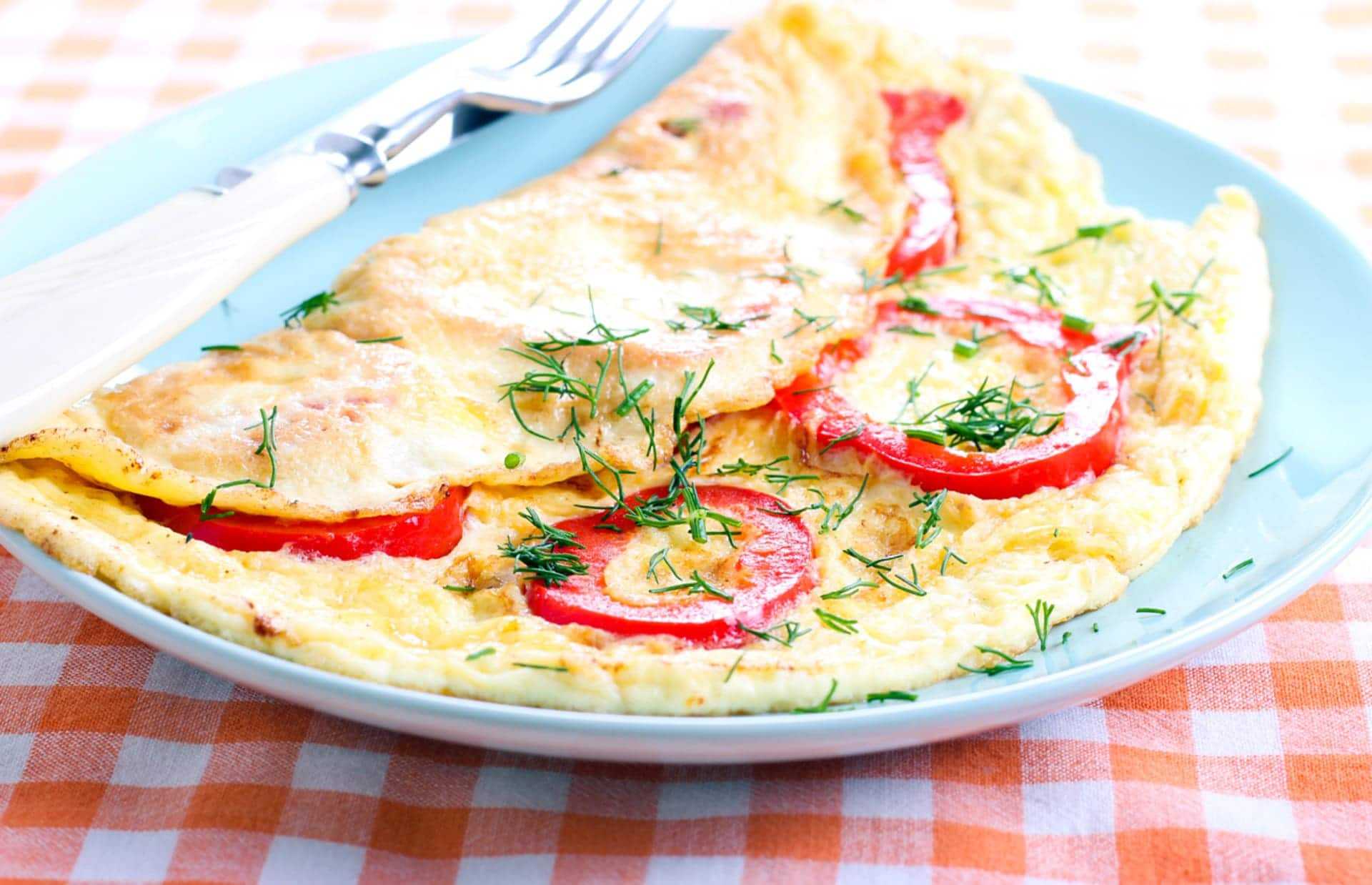 If you're looking for a breakfast that screams 'health', then look no further – this Egg White Omelette contains 25g of protein and comes in at under 200kcal per serve.
Tags: breakfast, egg white omelette, high protein, low cal
Prep Time: 5 minutes Total Time: 15 minutes Serving size: 1 serving
Ingredients:
4 egg whites (or 120mL from carton whites)
50g ham, sliced
½ cup fresh spinach, chopped
1 tomato, diced
½ onion, diced
½ teaspoon chives
1 teaspoon olive oil
Salt and pepper to taste
Instructions:
Heat a non-stick pan to medium heat. Add ½ teaspoon of olive oil to coat and add spinach, tomato and ham and sautee for 2-3 mins or until soft. Remove from heat.
In a bowl, whisk egg whites, chives and olive oil together. Add sauteed mix and onion and stir.
In the same pan, add the remaining ½ teaspoon of olive oil to coat and pour in omelette mixture. Cook for 4-5 mins or until the sides of the omelette can be lifted.
Using a spatula, fold half of the mixture on top of itself to form an omelette. Cook for 1 minute before flipping and cook other side until golden.