Macro-Friendly Waffles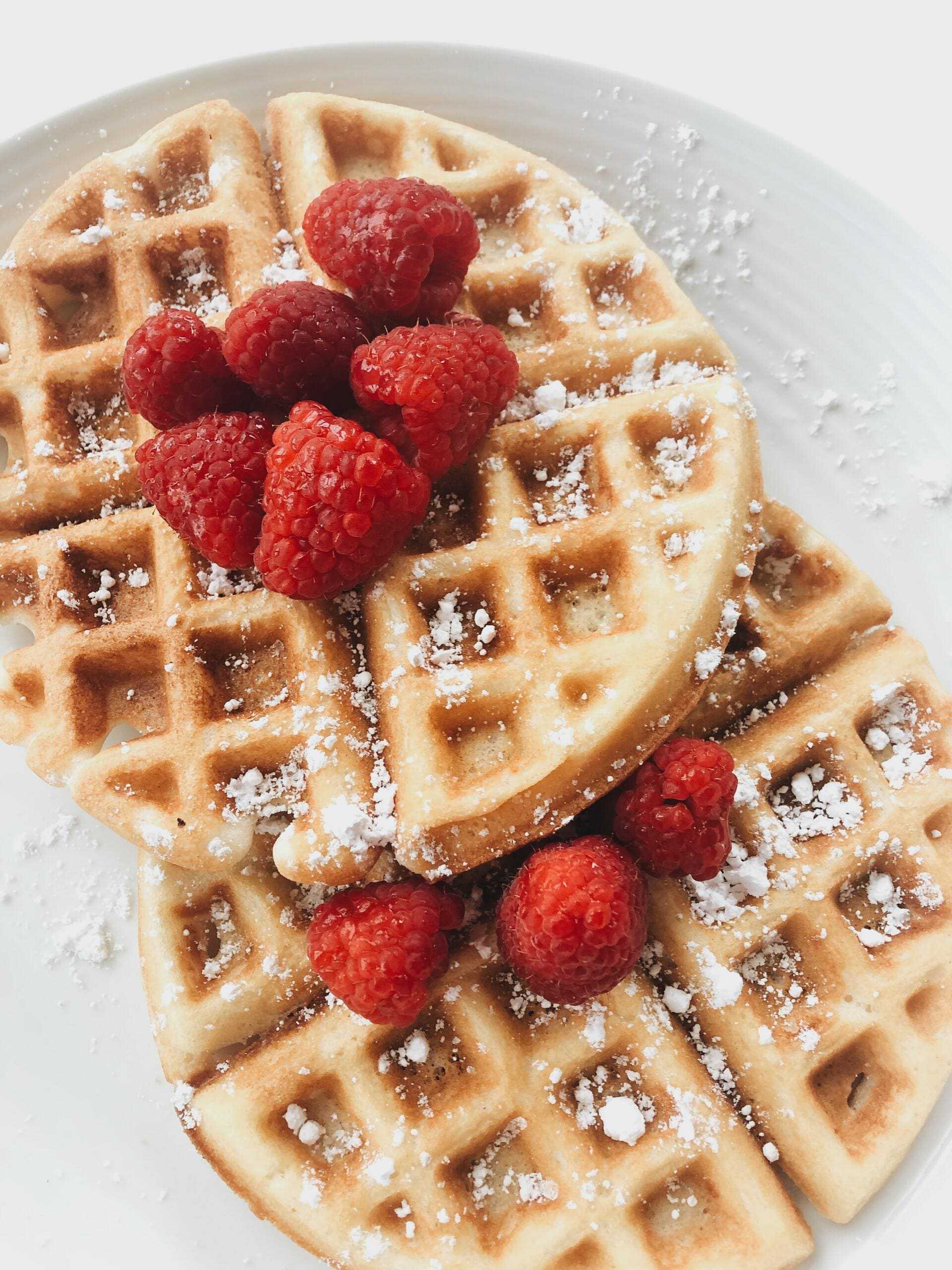 When you're craving something sweet but you really can't be bothered cooking, we've got you covered. Waffle makers can be bought cheap and require minimal effort – simply plug it in and close. These waffles contain a whopping 35g protein per serve and require very little ingredients!
Prep Time: 5 mins Total Time: 10 mins Serving size: 1 Serve
Tags: breakfast, waffles, high protein, sweet
Ingredients:
Waffles
30g oats
30mL milk of choice
1 scoop protein powder
1 egg
½ teaspoon baking soda
Toppings
50g Greek yoghurt
50g berries
10g sugar-free maple syrup
Instructions:
Preheat waffle maker and lightly grease if required.
In a blender, blend oats, protein powder and baking soda until a flour forms.
Add milk and egg to the dry ingredients and blend until smooth.
Pour batter into the centre of waffle maker and let it evenly spread ensuring not to add too much. Cook until waffle maker specifies.
Remove waffle and top with Greek yoghurt, berries and sugar-free maple syrup.
I have been training with my personal trainer Katrina for 6+ months now and have enjoyed every minute of it. She is patient and understanding when assisting me but also very encouraging. I have...
I was communicated with very promptly after my Enquiry. The person on the phone was able to highlight my needs and place me under the professional suitable form my needs. The appointment occurred...
Caitlyn - Personal Trainer I've been training with Caitlyn for a couple of months now and it's the best decision I've made. I was lacking motivation and since I've started with Caitlyn I'm...
Great training sessions Great training sessions. Understands your goals and tailors sessions according to your needs.