Oat and Banana Pancakes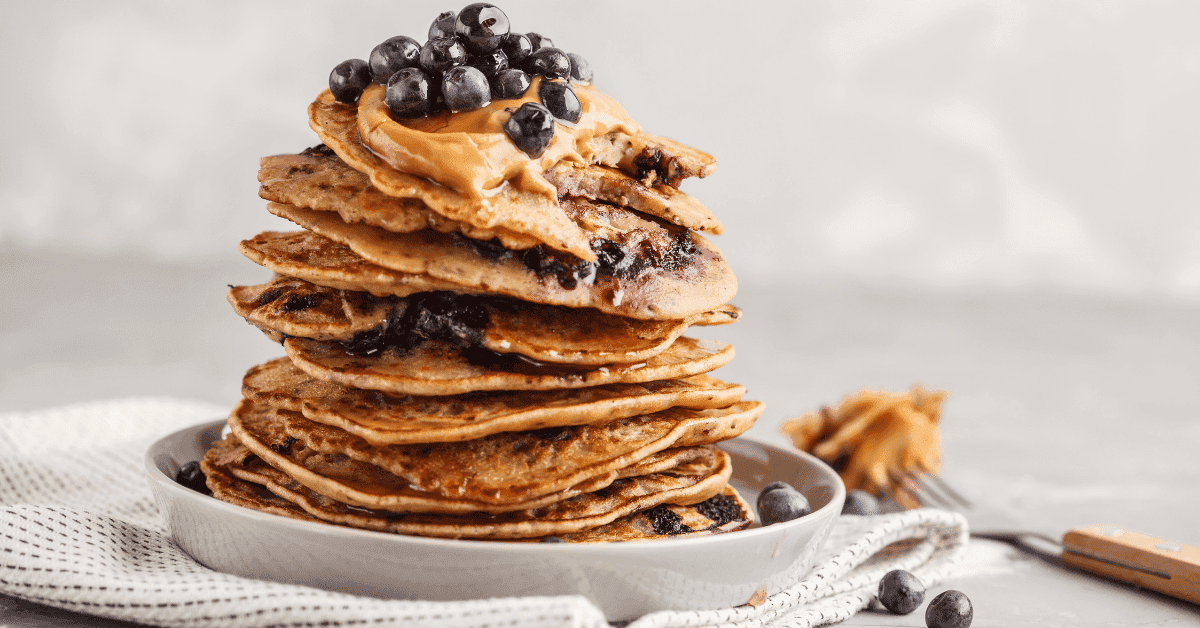 Oat and Banana Pancakes
There's nothing better than the smells of fresh pancakes filling up the house, even better when their healthy, fluffy and naturally sweet thanks to the ripe bananas. These pancakes are perfect for the whole family!
Prep Time: 5 minutes Total time: 20 minutes Serving size: 6 pancakes
Ingredients:
Batter:
2 tbsp of extra virgin olive oil for frying
1 cup wholemeal self-raising flour
½ cup rolled oats
2 medium ripe bananas, mashed
3 eggs
½ cup milk of your choice
½ tsp baking powder
Optional: 2 tbsp cacao powder
Toppings:
2 tbsp natural peanut butter
1 handful of blueberries
Instructions:
In a large bowl, whisk together wholemeal flour, oats, baking powder, and cacao if you're using it.
In a separate bowl, mash the bananas with a fork. Then add the eggs and milk and mix together until just combined.
Pour the wet ingredients into the large bowl of dry ingredients and mix until just combined (do not overmix otherwise your pancakes will not rise as much as they could have otherwise).
Heat a large fry pan over a medium heat. For each pancake, spoon about 1/2 cup of the batter onto the fry pan. Cook until small bubbles form over the surface of the pancake, then flip with a thin spatula, and cook 1 or 2 additional minutes. Repeat until you have used up all of the batter.
Serve warm, with 2 tbsp of natural peanut butter and 1 handful of blueberries.