Overnight Oats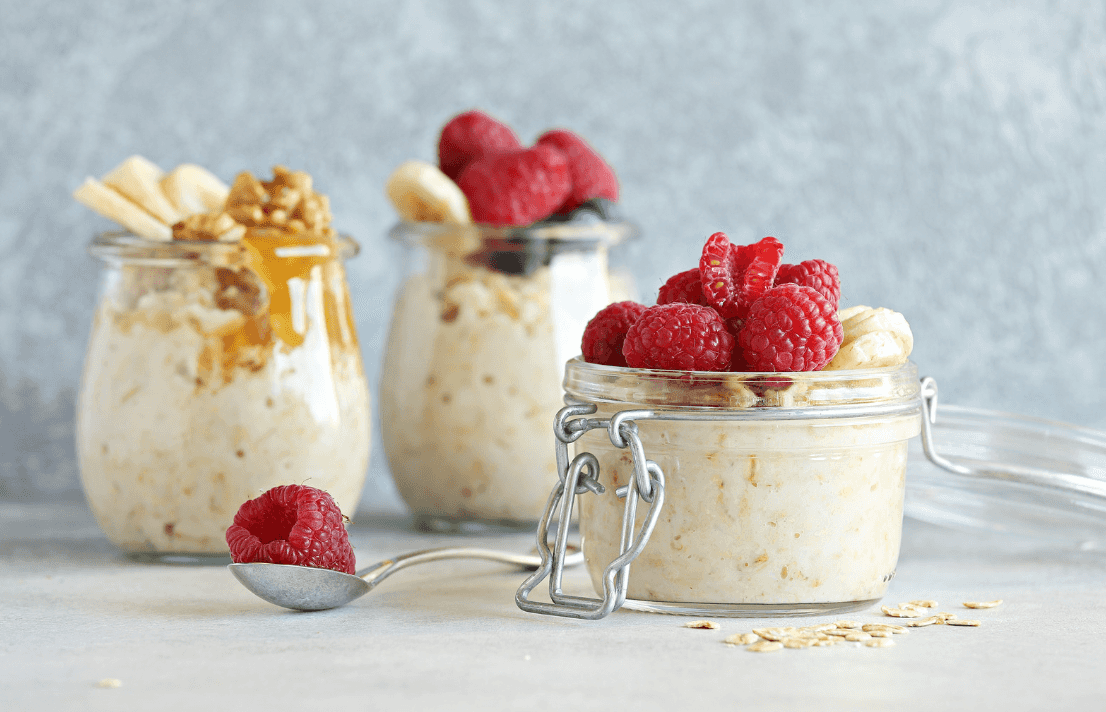 Ingredients:
1/4 cup rolled oats
1 cup almond milk
1/2 tsp cinnamon
1 tbs linseeds
1/2 cup berries of your choice
Optional: Top with 1 tsp natural peanut butter OR 1 tsp chia seeds and a sprinkle of flaked almonds
Method:
Place all ingredients in a large jar or container.
Stir all the ingredients in the jar until well combined.
Leave the jar in the fridge overnight.
In the morning, remove the jar from the fridge.
Serve in a bowl and top with berries and a tsp spoon of peanut butter.
Nutritional Information per serving:
Energy: 978kJ or 245 calories
Carbohydrates: 20g
Protein: 6g
Fats: 12g