Prawn & Pineapple Stir Fry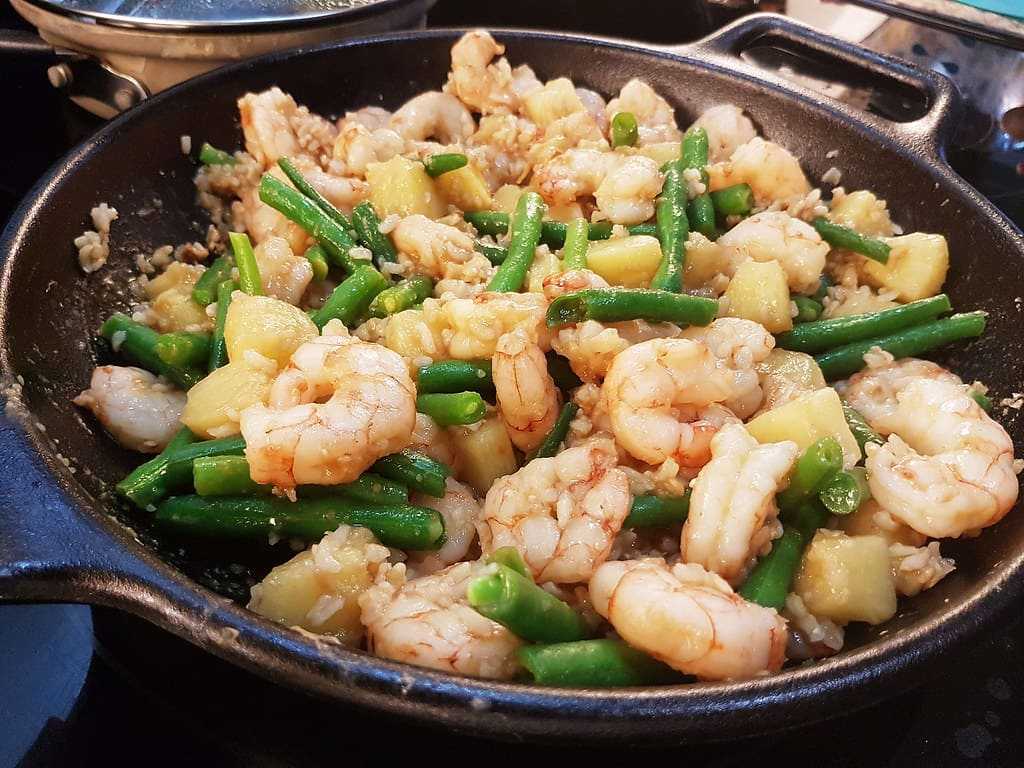 This recipe will take you back to your recent Bali holiday… fresh seafood, fresh vegetables… need we say more?
Prep Time: 10 minutes Total Time: 30 minutes Serving size: 2 servings
Ingredients:
1 cup jasmine rice
200g prawns, raw
1 tablespoon olive oil
1 tablespoon minced garlic
1 brown onion, finely chopped
2 cups green beans, chopped
1 cup fresh pineapple, diced
2 teaspoon light soy sauce
½ cup water
½ teaspoon salt
Instructions:
Boil a pot of water and cook rice according to package instructions.

Heat wok on high heat. Add oil and spread across entire wok.

Add garlic and onion and fry until onion softens.

Add prawns and cook for 2-3 minutes each side.

Add the green beans and stir fry for 5 minutes or until beans start to soften.

Reduce heat to medium and add pineapple, soy sauce, salt and water. Simmer for another 5 minutes.

Serve with jasmine rice and enjoy.
Tags: dinner, stir fry, healthy