Pumpkin Soup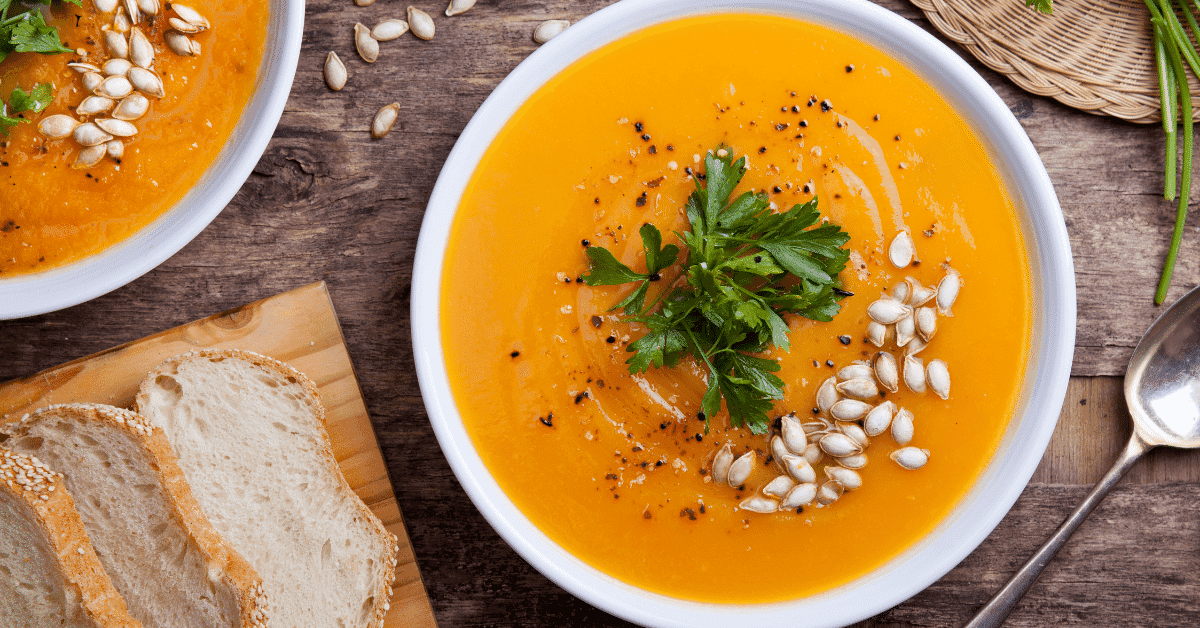 As the weather begins to cool, we always find ourselves craving a nice big bowl of soup! Soups are such a great way to up your veggie intake whilst requiring very minimal preparation, meaning more time to spend in front of the fire. Enjoy with some fresh bread from your local bakery and this meal is complete!
Prep Time: 5 mins Total time: 30 minutes Serving size: 4 servings
Ingredients:
1.3kg pumpkin, sliced into cubes
1 onion, diced
1 garlic clove, diced
3 cups vegetable stock
1 cup water
Salt & pepper to taste
Fresh bread (optional)
Instructions:
In a large pot, add vegetable stock, water, pumpkin, onion and garlic and heat on high heat and bring to boil.
Turn heat to medium and cook for an additional 15 mins or until pumpkin is soft.
Transfer to a food processor and blend until smooth (if using a blender, allow mixture to cool first as blender may break if blending hot liquid).
Add salt and pepper to taste. Serve with fresh bread or toast if desired.
Tags: dinner, vegetarian, pumpkin soup, soup, healthy