Roast Capsicum & Feta Salad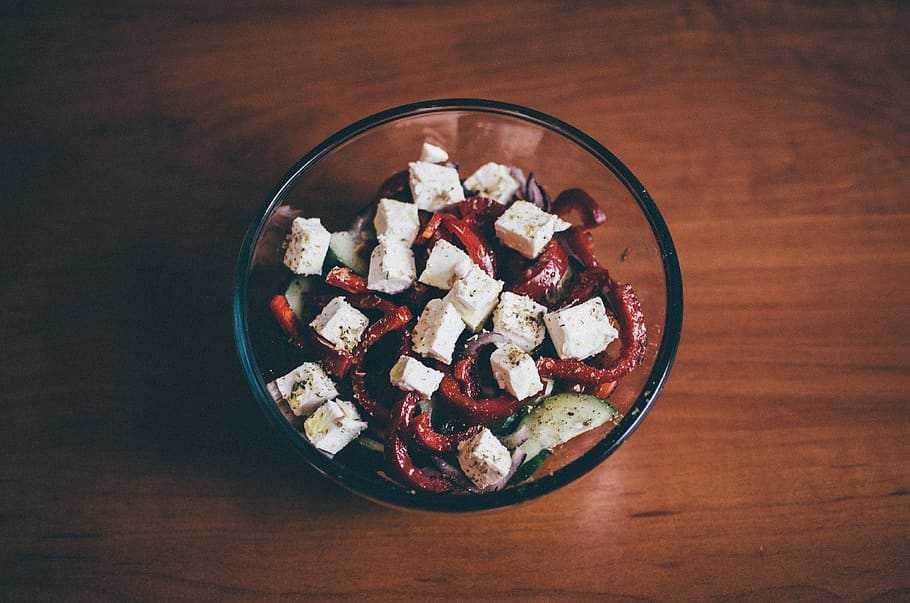 This salad is the perfect side to any BBQ. Your dinner will be instantly brought to life with these fresh Mediterranean flavours!
Prep Time: 10 minutes Total time: 15 minutes Serving size: 4 servings
Ingredients:
4 red capsicums, halved
2 tablespoons olive oil
1 clove garlic, finely chopped
1 teaspoon oregano
1 teaspoon salt
1/8 teaspoon black pepper
1/2 cup feta, crumbled
1 cucumber, sliced
1 red onion, sliced
3 tablespoons peanuts, crushed
Instructions:
Preheat the oven to 180°C.
Place the capsicum halves onto a lined tray and bake for 10 minutes or until skins begin to char. Remove and allow to cool.
Once cooled, thinly slice capsicums. Add to a large mixing bowl with onions, cucumber, feta, peanuts and garlic and combine well.
Add the oregano, olive oil, salt and pepper and serve.
Tags: salad, vegetables, vegetarian, side