San Choy Bau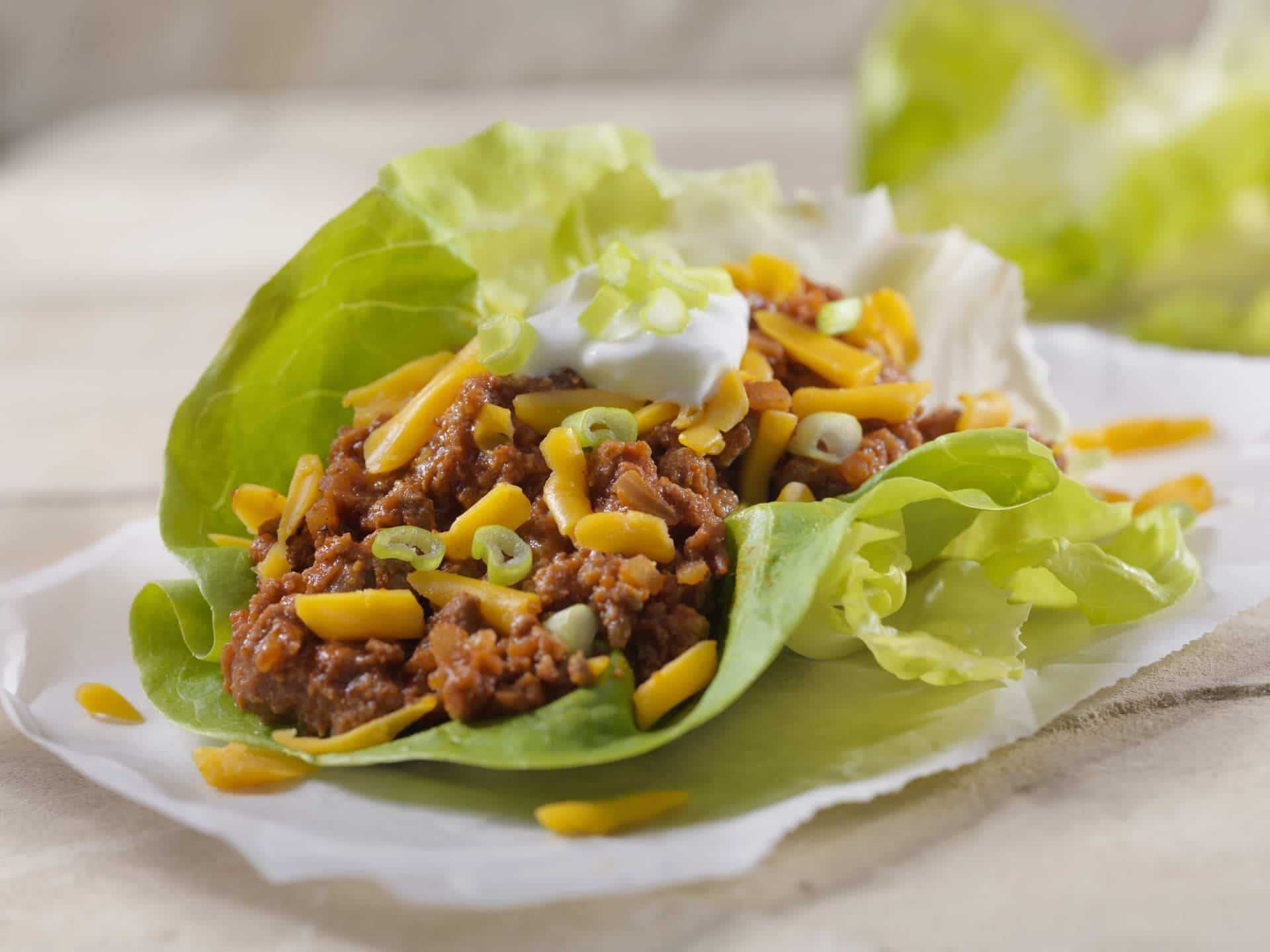 You'll never return to your local Chinese restaurant after trying this easy dish! Perfect for those looking to lower their carb intake whilst still wanting to enjoy those fresh Asian flavours.
Prep Time: 5min Total Time: 20 min Servings: 4 servings
Ingredients:
500g lean pork mince
1 teaspoon peanut oil
1 teaspoon crushed garlic
1 teaspoon crushed ginger
⅓ cup hoisin sauce
2 tablespoons oyster sauce
⅓ cup water chestnuts, finely diced
1 cup bean sprouts
1 iceberg lettuce
¼ cup fresh coriander leaves
¼ cup crushed peanuts
1 fresh chilli, finely sliced (optional)
Instructions:
Chop the stalk off the iceberg lettuce and carefully peel off each individual leaf, ensuring not to rip. Wash each leaf and pat dry using paper towel.

Heat a pan to medium. Add peanut oil, garlic, ginger and pork mince and cook until brown. Add hoisin and oyster sauce and simmer for 5-10 minutes.

Add water chestnuts and bean sprouts and mix thoroughly. Transfer to a bowl.

Spoon pork onto lettuce leaves. Top with coriander, crushed peanuts and chilli.
Tags: dinner, high protein, low carb, Asian, fresh, healthy