Summer Acai Bowl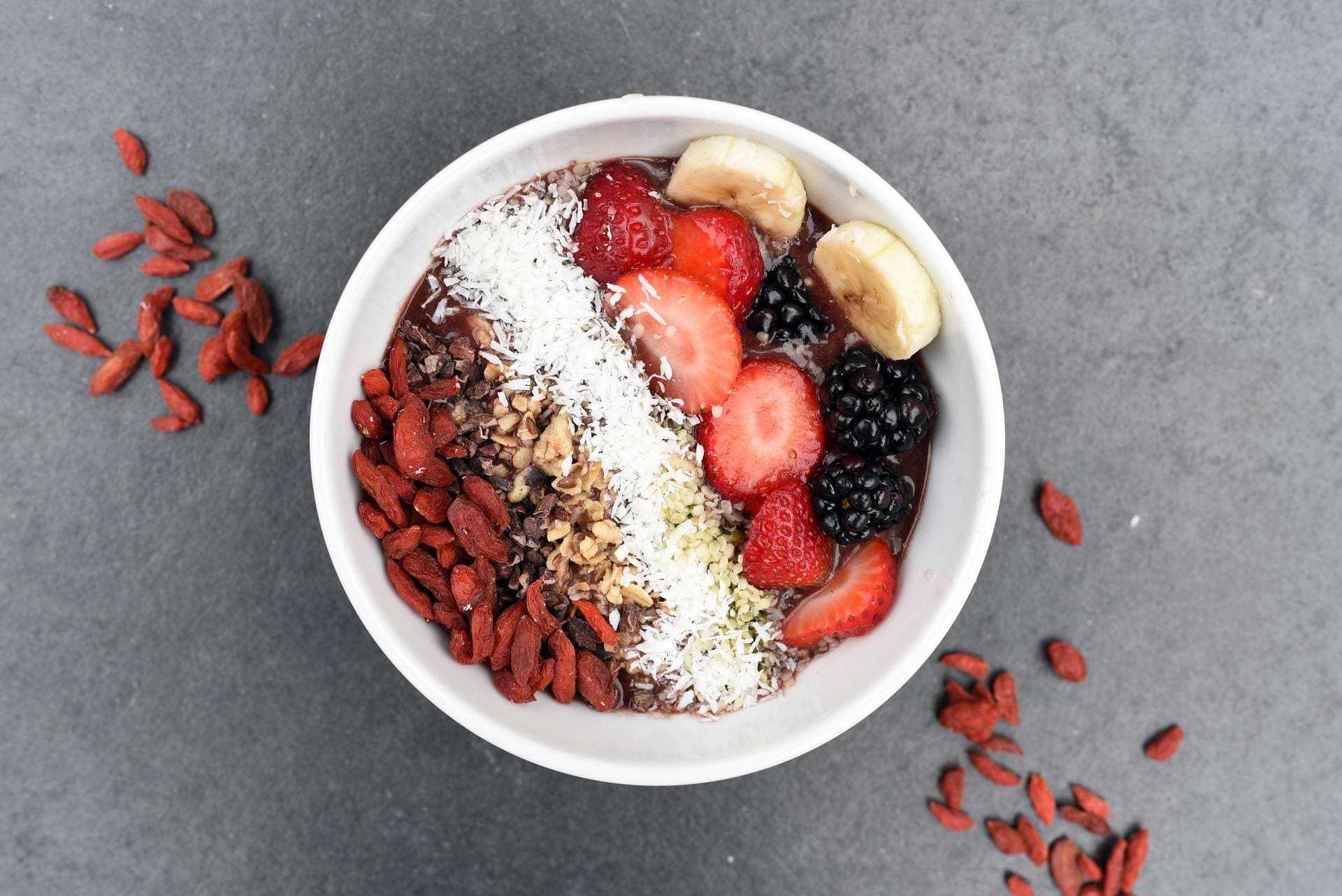 It's time to stop spending your hard earned cash on exorbitant priced acai bowls!! This recipe uses acai blocks found in the freezer section at your local supermarket, combined with a range of other nutrient rich foods. Just be careful not to eat too quickly or you'll give yourself a brain freeze!
Prep Time: 5 min Total Time: 5 min Servings: 2
Tags: breakfast, acai bowl, healthy, vegan
INGREDIENTS:
Acai Bowl
1 serving frozen acai puree
½ cup frozen banana
½ cup frozen berries
½ cup frozen mango
¼ – ½ cup coconut milk or coconut water
Toppings
½ banana, sliced
½ cup strawberry, sliced
¼ cup goji berries
½ cup shredded coconut
¼ cup granola
DIRECTIONS:
In a blender, combine acai puree, frozen banana, frozen berries and frozen mango. Slowly add liquid until desired consistency is achieved.
Transfer blended mixture to a bowl. Top with the above ingredients and enjoy.