Summer Acai Bowl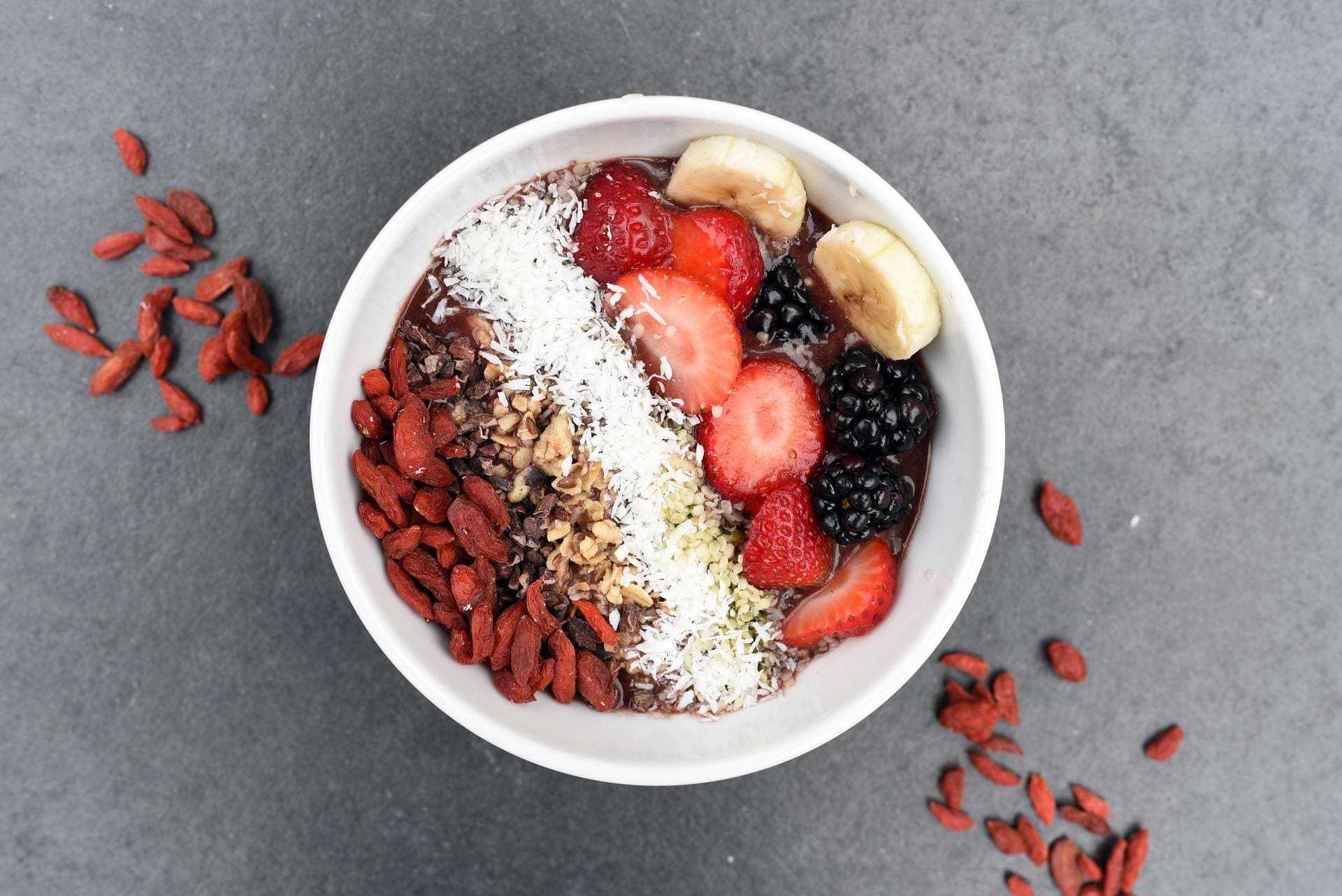 It's time to stop spending your hard earned cash on exorbitant priced acai bowls!! This recipe uses acai blocks found in the freezer section at your local supermarket, combined with a range of other nutrient rich foods. Just be careful not to eat too quickly or you'll give yourself a brain freeze!
Prep Time: 5 min Total Time: 5 min Servings: 2
Tags: breakfast, acai bowl, healthy, vegan
INGREDIENTS:
Acai Bowl
1 serving frozen acai puree
½ cup frozen banana
½ cup frozen berries
½ cup frozen mango
¼ – ½ cup coconut milk or coconut water
Toppings
½ banana, sliced
½ cup strawberry, sliced
¼ cup goji berries
½ cup shredded coconut
¼ cup granola
DIRECTIONS:
In a blender, combine acai puree, frozen banana, frozen berries and frozen mango. Slowly add liquid until desired consistency is achieved.
Transfer blended mixture to a bowl. Top with the above ingredients and enjoy.
I have been training with my personal trainer Katrina for 6+ months now and have enjoyed every minute of it. She is patient and understanding when assisting me but also very encouraging. I have...
I was communicated with very promptly after my Enquiry. The person on the phone was able to highlight my needs and place me under the professional suitable form my needs. The appointment occurred...
Caitlyn - Personal Trainer I've been training with Caitlyn for a couple of months now and it's the best decision I've made. I was lacking motivation and since I've started with Caitlyn I'm...
Great training sessions Great training sessions. Understands your goals and tailors sessions according to your needs.