Summer BBQ Skewers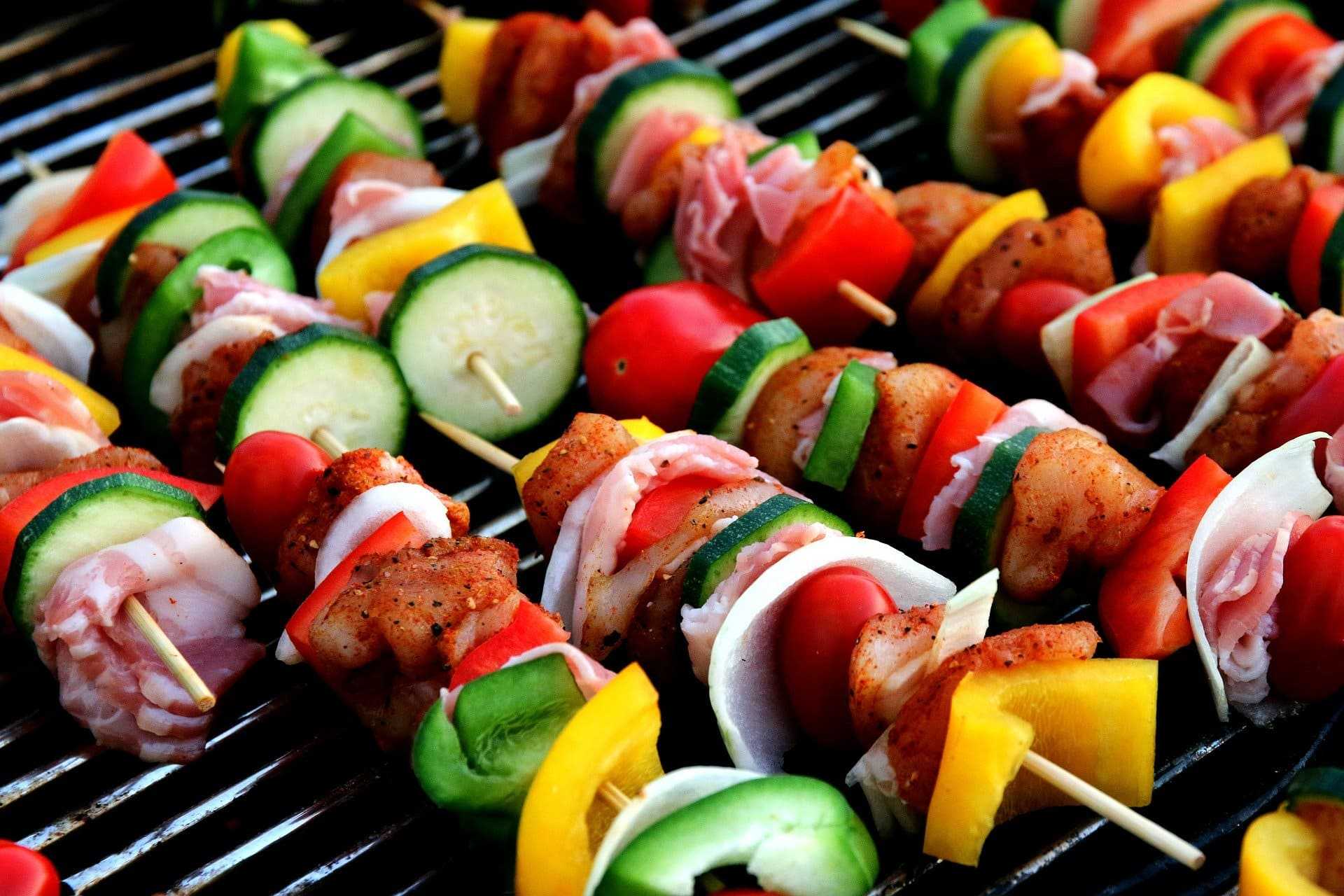 Nothing screams 'Summer' like a big old BBQ. Try these delicious skewers at your next BBQ to shake things up!
Prep Time: 20 minutes Total time: 45 minutes Serving size: 6 people
Ingredients:
2 chicken breasts, cubed
6 bacon rashers, cut into strips
1/4 cup olive oil
1 teaspoon minced garlic
1 teaspoon salt
1 teaspoon pepper
1 teaspoon dried mint
1 large red capsicum, cubed
1 large yellow capsicum, cubed
1 green capsicum, cubed
1 large zucchini, cubed
1 small onion, cubed
1 cup cherry tomatoes
Instructions:
In a small bowl combine olive oil, garlic, salt, pepper and dried mint. Add chicken and stir. Allow to marinate in the fridge for 20 minutes.

Meanwhile, prepare bacon and all vegetables accordingly.

Preheat BBQ or grill to medium. Add chicken, bacon and vegetables onto skewers leaving about 2cm at each end.

Cook each skewer for approx. 8 minutes each side or until cooked throughout. Serve with a side salad or rice dish of your choice.
Tags: BBQ, healthy, summer