Sweetcorn Soup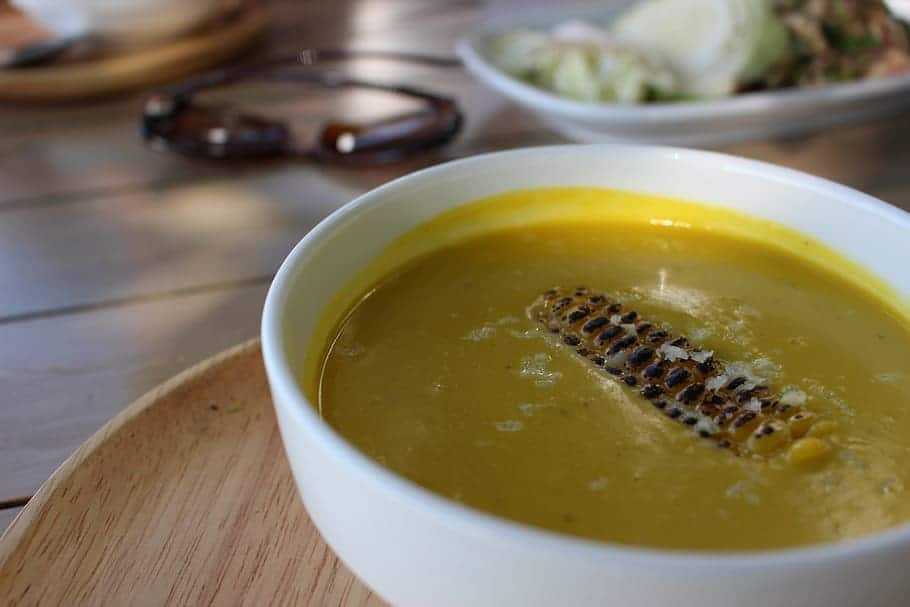 This recipe will surely bring back some childhood memories! This sweet and creamy soup is an easy recipe for the whole family to enjoy.
Prep Time: 20 minutes Total time: 40 minutes Serving size: 6 servings
Ingredients:
6 corn on the cob
1 large onion, diced
1 small potato, diced
1 small carrot, diced
1 tablespoon olive oil
1 clove garlic
4 cups chicken stock
½ cup fresh parsley
Salt and pepper to taste
Fresh bread (optional)
Instructions:
Preheat grill and grill all corn on the cobs until soft. Remove and allow to cool.
Heat a large pot to medium. Add olive oil, onion, garlic, parsley, potato and carrot. Fry for 5-7 minutes or until vegetables soften.
Add chicken stock and salt and pepper to taste. Cook or a further 6 minutes.
Cut corn off the cob and add to the soup. Reduce heat to low and simmer for another 10 minutes.
Add soup to a food processor and process until smooth. Serve with fresh bread (optional) and enjoy.
Tags: dinner, soup, winter