Vegetable Spaghetti Bolognese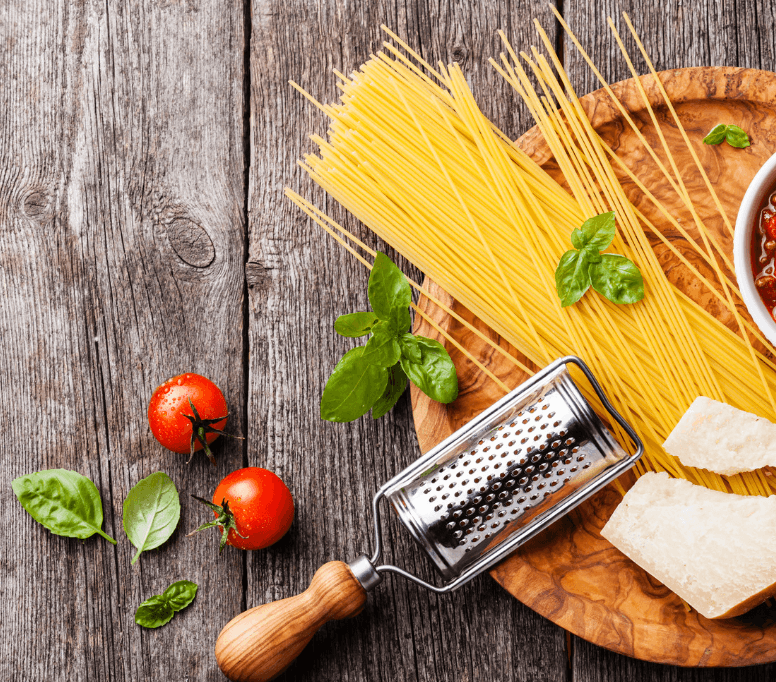 Ingredients:
1 tbs olive oil
1 large brown onion, diced
1 red capsicum, diced
3 carrots, diced
1 x 400g packet of textured vegetable protein
3 x 400g tins diced tomatoes
1 x 400g tin of brown lentils, drained and rinsed
2 tbs tomato paste
1/2 tsp rosemary, dried
1 tsp sweet paprika
4-5 cups water
1 packet of gluten free pasta
Optional: 1 tsp parmesan cheese and fresh basil
Method:
Note: You can either cook this meal in a slow cooker - if so, add all ingredients and leave on a low heat for 10 hours, or if cooking in a large saucepan, cook for 50 minutes on a low flame. Cooking using a saucepan:
In a large saucepan add the oil, onion, carrots, textured vegetable protein, diced tomatoes, lentils, tomato pasta, rosemary, paprika and the water.
Stir all the ingredients together and leave on a low to medium heat to simmer for 45 minutes to 1 hour.
While waiting for the sauce to cooked, boil water in a medium sized pan. Once boiling, add the uncooked pasta and a pinch of salt to the pan. Leave for 10-15 minutes until cooked through.
Once the sauce and pasta are both cooked, serve with parmesan cheese and fresh basil and enjoy!
Nutritional Information per serving:
Energy: 2,224kJ or 556 calories
Carbohydrates: 70g
Protein: 22g
Fats: 6g