Collingwood Personal Trainers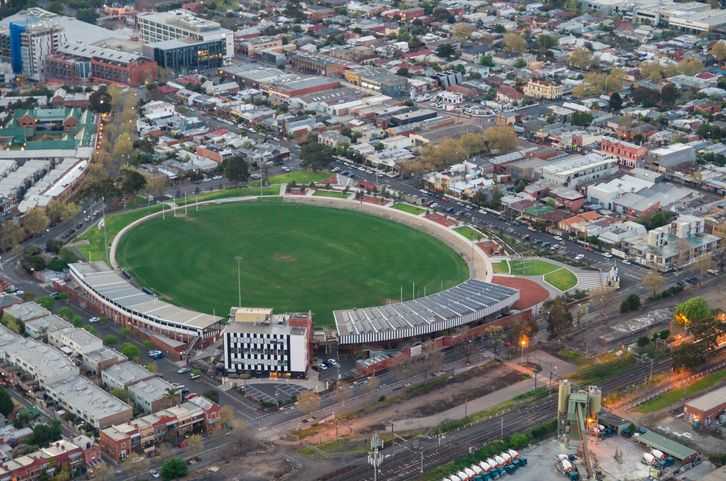 Collingwood
The inner suburb of Collingwood is a great place to be with easy access to the Melbourne Museum and a variety of restaurants. The pubs will be packed for every footy game as the atmosphere is electric.
As you watch the professional athletes on the pitch show of their strength and grit, it's easy to imagine the hours of training they do every day to be in such great shape. Not to mention eating clean food and having the attention of trainers every day. While comparing yourself to a professional athlete isn't exactly fair to yourself, wanting to improve your health is something most people can benefit from. And using a personal trainer is a great way to do that. They aren't just for professional athletes.
The first step to getting more fit is setting a goal. If your goal is to look and perform like a professional footy bloke, you have to be prepared to put in an incredible amount of work and make sacrifices. For the average person, a more modest goal might be to achieve a certain BMI or lose an amount of weight. These are more reasonable goals for someone who's full time job isn't highly physical.
If you are considering your best options for getting more fit, there are several options you've looked at. Having one-on-one personal trainer sessions might have been something you dismissed right away because of the cost. However, the efficiency of having a personal trainer is unmatched. They will be able to make a personal plan for you and guide you through workouts so that you can make the most of your time and get to your goals faster. And a Get Going mobile personal trainer can meet you anywhere in Collingwood. To make a personal trainer more affordable, consider signing up for a small group class or go in on it with a friend. Getting fit with others is great because there is a factor of accountability. To get fit quick with a personal trainer in Collingwood, give Get Going a call for an initial consultation.
Collingwood Personal Trainers
Personal Trainers
Some of our personal trainers
Certificate III & IV in Fitness
My name is Leo, I have been in the industry for over a year now. I decided to become a Personal...