Docklands Personal Trainers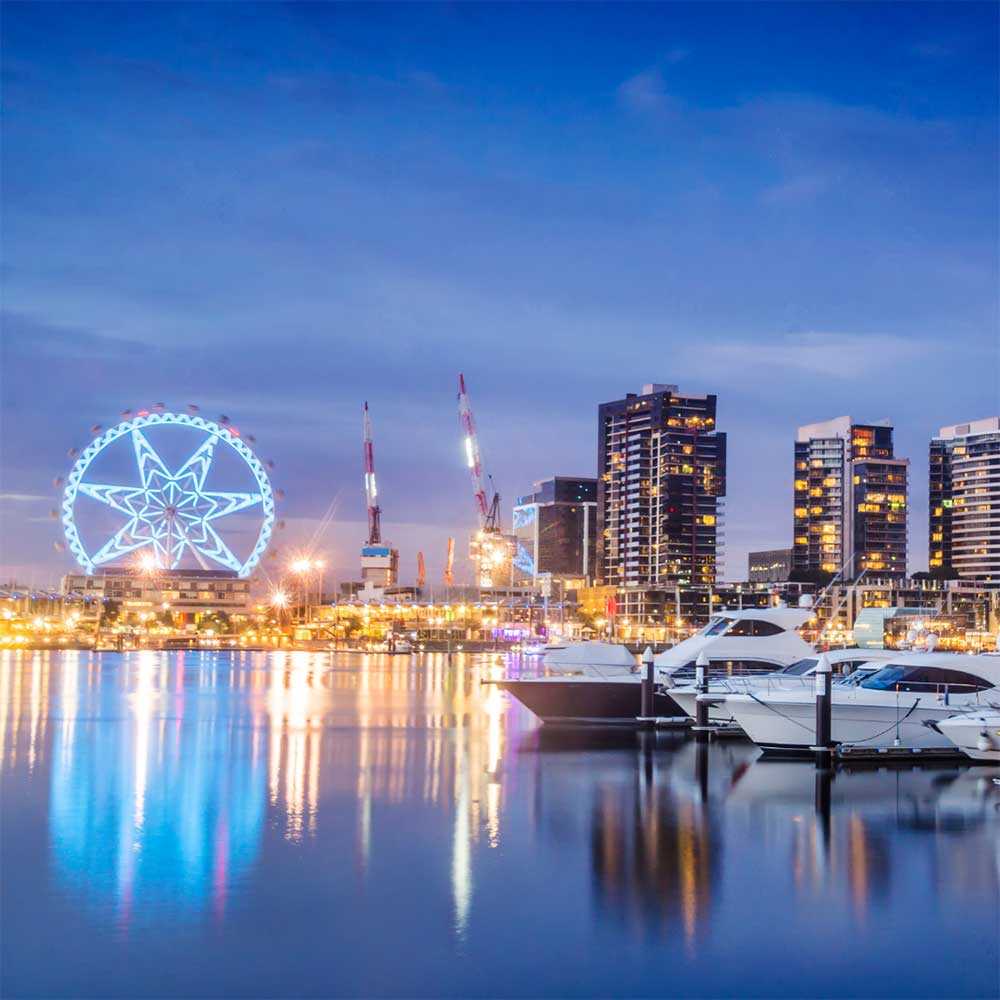 Docklands
The Docklands blocks of Melbourne may not be the most popular or tourist crowded area of Melbourne, but it is home to the Southern Cross train station and Marvel Stadium. It also has easy access to Port Phillip Bay. For those who want access to a personal trainer, it might be inconvenient to find one that is close to the Docklands. But a Get Going personal trainer will come to you, wherever you are.
To get a great workout, you don't always need access to a gym full of machines and free weights. It is possible to have an effective workout without any weights at all! This lets our mobile personal trainers come to you on your schedule to help you through a workout that was designed for you and your goals. If any equipment is needed such as a basmall set of dumbbells or a medicine ball, the trainer will bring them for you.
Our personal trainers are keen to see you develop habits that can keep you healthy for life. This means they will help you create a lifestyle that caters towards being health conscious, helping you stay fit for much longer than you use a personal trainer and dietician.
After an initial consultation to get to know more about you and your goals, a certified personal trainer will work out a plan that is specific to you. Then, you can start having guided workouts with them, however often you want. Getting fit doesn't have to completely take over your life or disrupt your schedule, so our personal trainers can meet you nearly wherever and whenever you want to get a workout in. Contact Get Going today to find a mobile personal trainer near you and get started on your life fitness journey.
Docklands Personal Trainers
Personal Trainers
Some of our personal trainers
Certificate III & IV in Fitness
I completed my Certificate III and IV in Fitness at the MAX International College for Fitness...
Certificate III & IV in Fitness
I have been an aerial performer for 10+ years and I started coaching Fitness and Circus arts...