Personal trainers and nutritionists in your pocket
Build your health confidence when you access Australia's best fitness & nutrition coaches from any location!
You might not be able to spend like a celeb on at-home personal training & dietetics.
Maybe you know what to do but need help sticking to it, or perhaps you're stuck in a rut and need a kickstart? Or maybe you go to a gym and don't really know what you're doing or how you're doing it?
Start our new FIT from home program and change your life right away.
With our online personalised fitness program.
Feel stronger
Have more energy
Learn to eat better
Live a healthy lifestyle
Workout in a gym, at home or both!
This is not a one-size-fits-all video course.
You'll be matched with a qualified health and fitness coach who will create a program based on your goals, lifestyle and ability. We meet you exactly where you are - no judgement.
Online Coaching Offers:
Personal trainer matched to your goals & lifestyle
Unlimited 24/7 coach support
Customised smart meal plan
Weekly check-ins for accountability
Access to regular live webinars
8-week tailored programs for any fitness level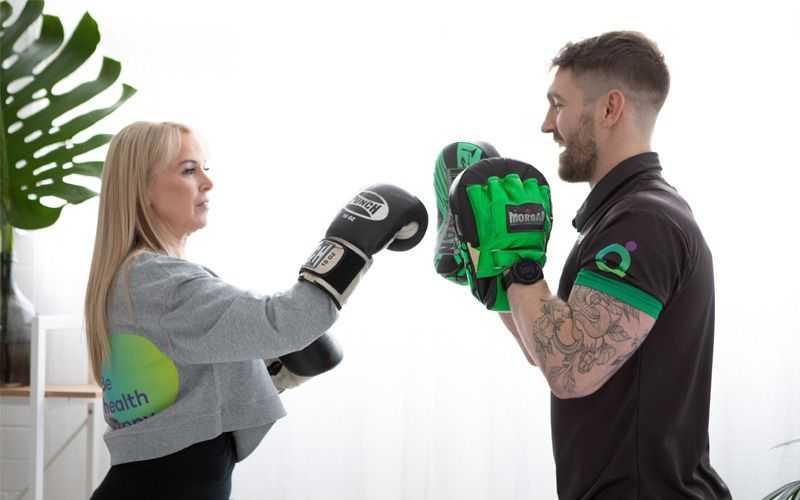 This is real-life health and wellness for real people.
Imagine feeling healthy, strong and fit and being able to still enjoy some chocolate or the occasional glass of red without the guilt!
We can make weekly adjustments if you need
Fun and simple online exercise programs with access to 1000+ exercises
Access our Online Coaching APP anywhere in Australia
Video explanation of new programs by your coach makes it easy to follow
Initial consult with a trainer online to get you started
Feel stronger, more confident and empowered
A customised meal plan w/100's of recipes
Customised lifestyle and habit tracker
24/7 support from your trainer via the APP
Join us as we shake up the fitness industry and make health and well-being accessible to everyone in our community.
All this for only - $39.90 per week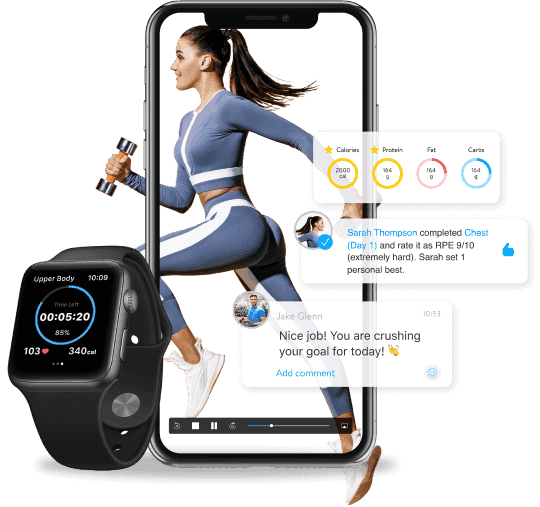 Frequently Asked Questions
Common questions about what we do