Ready to change your life through nutrition?
Whether your goal is to lose or gain weight, cure chronic illness, or struggle with disordered eating, our Nutritional Programs support you in reaching your goals.
Registered Dietitians, Tailored Meal Plans and Nutritional Coaching
Our Registered Practicing Dietitians can help clients with heart disease, diabetes, high blood pressure, high cholesterol or any other issues that can improve with healthy nutrition.
Every person has different needs and like all our programs, Get Going Nutritional Coaching is always tailored to your individual goals and lifestyle. If you'd like to find a specialist in your particular area of concern, register for a complimentary discovery call with one of our experts.
Initial Consultation
In your initial consultation session with your Dietitian, we will complete a detailed nutritional health assessment which includes: physical, medical, dietary, social and lifestyle factors.
This consultation will provide you with:
Initial Telehealth consultation and education (45 minutes)
A basic personalised meal plan & strategy
Educational notes
Two weeks of unlimited email support
We look forward to helping you fuel your body in a way that makes you feel healthy and energised.
To book in an initial consultation with one our dietitians CLICK HERE
We don't believe in fads or trendy diets. How many times have you signed up to a 6-week diet, gone online and bought yourself a months supply of fat-loss shakes, spent huge dollars on a meal plan that's left you feeling deprived and lethargic?
We have all been there but it's often not worth it financially and can be detrimental to your health – physically and mentally.
Your nutrition and health are complex and personal.
Get Going's breakthrough Nutritional Programs are game-changers, and we've helped many clients achieve their goals with our tailored approach by providing the best available advice and support.
Our Accredited Practicing Dietitians are here to help online or face-to-face.
To start your journey, complete the form below to tell us a little about yourself. We'll be in touch within 24 hours to arrange your complimentary 20-minute discovery session over the phone with the Get Going dietitian who best suits your goals.
How can our Nutritional Program change your life?
Weekly Dietitian Check-ins UNLIMITED Dietitian Support Daily Food Diaries Personal Nutrition Plans & Coaching NDIS Specific Plans Available Tailored Meal Plans Enhanced Primary Care Plans
After your initial assessment, you can choose from ongoing, weekly support or a custom meal plan. You can discuss which option is best with your personal Dietitian.
Start your journey to a Health Happy Life. Fill in the form below to start your journey with a FREE discovery session with one of our expert Dietitians.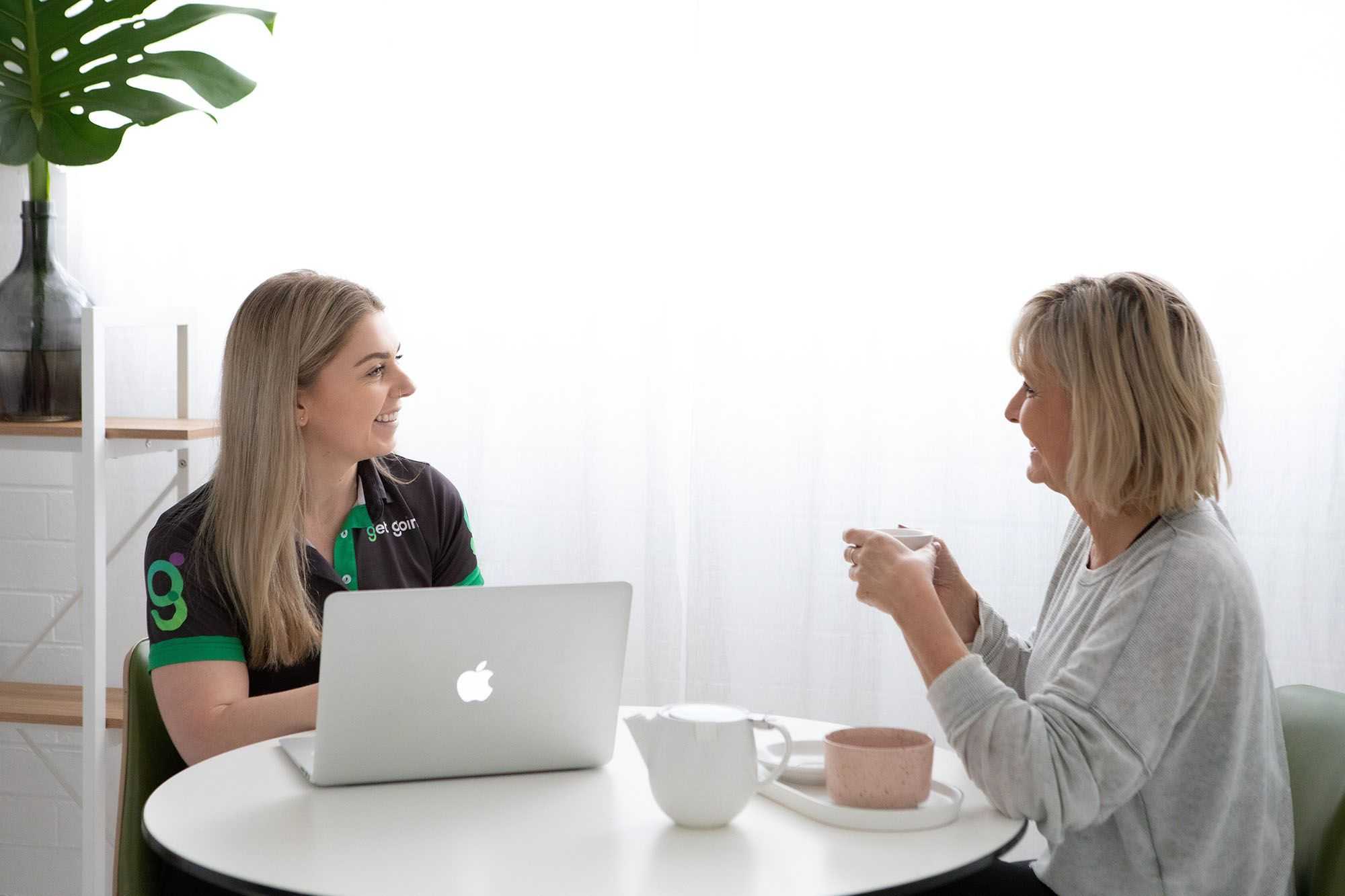 Frequently asked questions
Common questions about what we do