Using an NDIS Personal Trainer to Live Better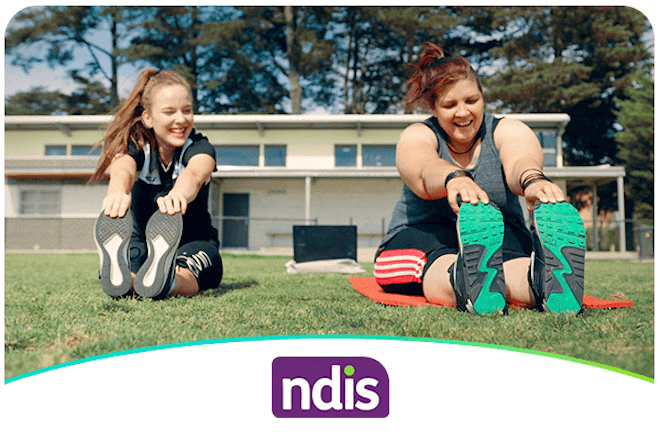 How to find an NDIS Personal Trainer and improve your life
Life with a disability can be challenging, especially when it comes to maintaining a healthy, active lifestyle.  This is where a personal trainer can change the world. If you're an NDIS participant, you can even use your funds  to hire a personal trainer who specialises in working with people with disabilities.
In this article, we explore the benefits of working with an NDIS personal trainer and how they can help you live a better life.
Why work with an NDIS personal trainer?
NDIS personal trainers are qualified fitness specialists with experience working with people with disabilities.  They understand the unique challenges and limitations faced by people with disabilities, so they can adjust  training programs accordingly.
Working with a personal trainer NDIS can help you:
Improve your fitness: A personal trainer can create a fitness program that matches your needs and goals.  They work with you to improve your strength, flexibility, balance and overall fitness.
Improve Your Mental Health: Exercise isn't just good for your body, it's also good for your mind. Regular physical activity has been proven to reduce stress, anxiety and depression and improve overall mood.
Increased independence: By improving your physical health, you can also increase your independence.  You may find that you can do more for yourself, such as getting dressed or doing chores.
Build Your Confidence: Achieving your fitness goals can give you a sense of accomplishment and boost your confidence.  This can translate into other areas of your life, such as your career or your relationships.
How to Find an NDIS Personal Trainer Near You
Finding an NDIS Personal Trainer is easy. Just search online for "personal trainers near me" or "NDIS personal trainers".  You can also seek advice from your NDIS support coordinator or therapist.
When choosing a personal trainer, it's important to look for someone who has experience working with people with disabilities.  They must also be qualified and certified by a reputable fitness organisation.
You should also consult your doctor or health care provider before beginning any exercise program to make sure  it is safe for you to do so.
Use your NDIS funds for personal training
If you are an NDIS participant, you can use your funds to pay for personal training. The NDIS recognises that exercise  and fitness are important for overall health and well-being, so personal training is an NDIS-approved element of support.
To obtain personal training through your NDIS plan, you will need to include it in your plan and work with  your NDIS support coordinator to find an appropriate personal trainer. Your support coordinator can also help  you understand how much money you have available and how to manage your money.
Conclusion
If you have a disability, working with an NDIS personal trainer can help you live a better life.  They can help you improve your physical and mental health, increase your independence, and boost your self-confidence. 
By using your NDIS funds, you can get this valuable support and achieve your fitness goals.  So don't let your disability hold you back. Take the first step towards a healthier, happier life and find an NDIS personal trainer today.
Find more information about our NDIS Personal Trainers in Melbourne Here.