Forget shake diets, expensive surgery... FITin56 has it all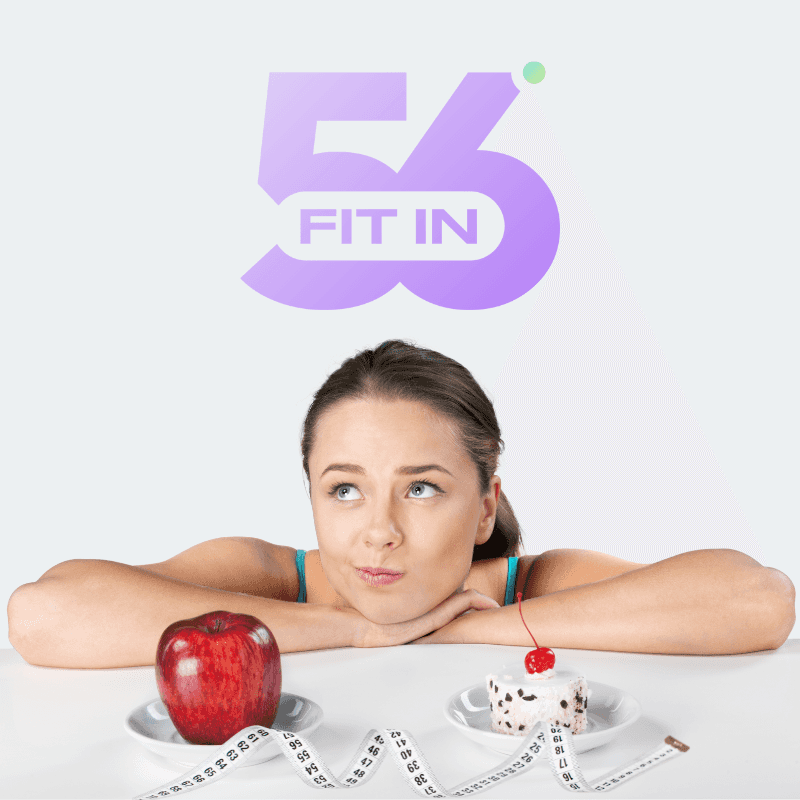 There are so many different "diets" and "weight loss solutions" out there that it can be mind boggling. We know that all too well. So, we came up with the perfect long term solution.
FITin56: The Weight Loss Plan Melbourne Has Been Waiting For
Choosing from the vast number of weight loss programs on the market can feel overwhelming and disheartening. Further, separating weight loss plan facts from fiction is a minefield of information – and misinformation – that often results in unsustainable or unnoticeable results.
Like many, you may have noticed your clothes fitting a little tighter than normal, or not at all. With more than two-thirds of Australian adults considered overweight or obese and bariatric weight loss surgery on the rise, there's never been a better time to trust a proven weight loss program to create long-term, positive change in your life.
But what makes Get Going's FITin56 the best weight loss program Melbourne has to offer? Designed for all fitness levels, FITin56 combines unwavering support from an expert team of nutritionists and trainers who bring customised training to YOU! Whether you prefer comfortably experiencing your weight loss program at home or the scenery of a local park, our weight loss coaches are ready to help you.
For training sessions at your desired location, your trainer will bring all the equipment you need.
Our expert weight loss coaches are with you every step of the way. Based on your capability and favourite ways to train, your custom weight loss plan will incorporate guided sessions and instructional videos on:
Strength
Pilates
Boxing
HIIT
and many more!
Why structured weight loss programs work
Sedentary lifestyles and convenience-centric diets are causing steadily increasing obesity rates. Obesity is a major risk factor in many chronic health conditions, including heart disease, type II diabetes, and musculoskeletal disorders such as arthritis.
Preventing and treating obesity and unwanted weight gain requires effective and proven strategies that balance diet and physical activity. Several lifestyle intervention studies show that exercise improves your quality of life and, when combined with a balanced diet, is a more effective weight loss plan than dietary changes alone. But no two fitness journeys are the same and it can be difficult to DIY your own weight loss plan.
Get Going embraces a customised approach to fitness and nutrition. Through the most flexible and effective weight loss plans Melbourne has likely ever seen, our friendly team will develop a unique weight loss program to help you meet the goals identified during your dream outcome strategy session.
Our exclusive FITin56 weight loss program includes strength and cardio training personalised to your fitness and lifestyle goals. Weight loss coaches manage your exercise progression over the eight week challenge to help you stay on track and build good habits.
You can complete the training in a location of your choice and receive 24/7 support from our qualified personal trainers. For maximum efficiency, your training regime is matched with nutritional advice from certified dieticians.
Accountability is the key to successful weight loss
Have you been burned by generic weight loss plans or fad diets in the past? No matter how motivated you may initially feel to shed those kilos – temptation, stress, and fatigue can easily derail many of us from achieving our weight and lifestyle goals.
All of FITin56's unique structured programs begin with an assessment of your current fitness level and dream results, followed by the development of your custom weight loss plan. You will have unlimited in-app chat support with your weight loss coach Melbourne and telephone support for training and nutrition. Further, all weight loss program tiers include a personalised accountability habit tracker and a streamlined app experience enabling you to easily record your food diary for our trainers and nutritionists to review.
Through guided workouts and tailored nutrition plans, our weight loss coaches monitor your progress and provide actionable feedback and support. Don't want to simply take our word for it? Don't sweat it (save it for your workouts) and rest assured you will see your inspiring results during physical assessments performed every four weeks.
Our Melbourne weight loss coaches aren't the only ones who can help keep you accountable. Create and expand positive lifestyle changes by signing up with your partner, loved one, or friend and receive a cheeky joint discount when you contact us to sign up.
Setting specific goals, following a customised strategy, and leaning on the support of your consistency crew (that's us!) will help you stay accountable during your journey to better health.
Expert nutritional guidance
Does counting calories, mastering macros, and researching recipes sound overwhelming? We hear you! Changing lifelong eating habits and attitudes towards certain foods can be challenging. But the expert guidance of our certified dieticians is the game-changer you've been waiting for.
Your dedicated dietician will build tailored, results-driven nutrition plans that account for your dietary requirements and intolerances. All our weight loss plan members enjoy access to hundreds of healthy, family-friendly meals and snack recipes that are easy and delicious to make at home.
Nutritional weight loss coaching balances your training regime, dietary needs, and lifestyle. Our holistic weight loss program with meals will help you lose weight and keep it off – there is no yo-yo dieting here! Set yourself up for success with tasty, simple recipes and upgraded membership perks, such as:
unlimited chat support with a nutrition expert
ready to shop weekly grocery lists
on-demand consults with your dedicated dietician
We don't have time for crash diets or fads – and we know you don't either. At Get Going, we teach you the tools to make lifelong improvements to your health and wellbeing that positively change the trajectory of your entire life.
Weight loss program Melbourne and beyond
FITin56 is for if you want to:
recover and strengthen from injury or pregnancy
have more energy to chase after the grandkids
feel more comfortable and confident in your own skin.
FITin56 is also for you if you're searching for a solution that kick-starts your fitness and weight loss goals, and provides all the motivation and tools for success.
In as little as eight weeks you will see noticeable results and feel happier and healthier. But the magic doesn't stop at the end of your FITin56 weight loss program. Thousands of our clients have trusted us to teach healthy and sustainable eating and exercise habits that last a lifetime.
With our in-person and online weight loss program options, achieving your dream body is easier than you've ever thought possible. We're so confident of your success, we back our memberships with a money-back 30-day Birthday Suit Satisfaction Guarantee.
Ready to join our community of FITin56ers? Brilliant, we thought so! Select your weight loss plan Melbourne or online membership here.
Still have questions? Get in touch with our friendly team of certified personal trainers today.