Baked Honey Garlic Salmon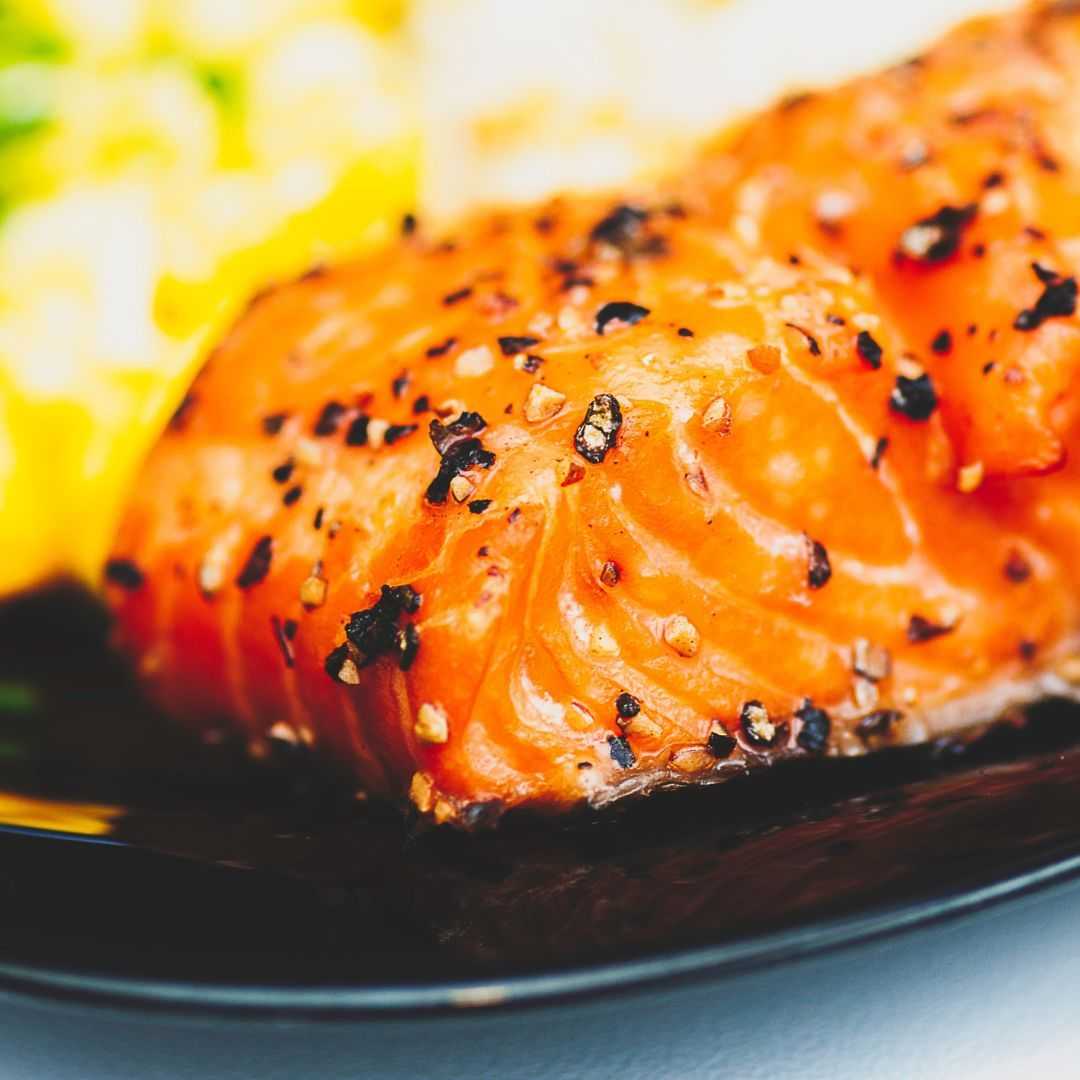 Cook dinner with this quick honey garlic salmon recipe! This salmon is tender, healthy, and perfect for a special occasion.
Prep Time: 10 minutes Cook Time: 15 minutes Servings: 2-3
Ingredients:
2-3 salmon fillets (around 6-8 ounces each)
3 tablespoons honey
2 tablespoons soy sauce (or low-sodium soy sauce)
2 tablespoons minced garlic
1 tablespoon olive oil
1 tablespoon lemon juice
1/2 teaspoon salt
1/4 teaspoon black pepper
Fresh parsley or green onions for garnish (optional)
Instructions:
Preheat the Oven: Preheat your oven to 375°F (190°C) and line a baking sheet with parchment paper or lightly grease it.
Prepare the Honey Garlic Sauce: In a small bowl, mix together the honey, soy sauce, minced garlic, olive oil, lemon juice, salt, and black pepper until well combined.
Coat the Salmon: Place the salmon fillets on the prepared baking sheet. Brush or spoon the honey garlic sauce over the salmon, making sure it's evenly coated.
Bake: Bake the salmon in the preheated oven for about 12-15 minutes, or until the salmon flakes easily with a fork and has a nice golden glaze on top.
Garnish and Serve: Remove the salmon from the oven and garnish with fresh parsley or green onions, if desired. Serve hot.
Nutritional Information (per serving):
Calories: 300-350 Protein: 30-32grams Carbohydrates: 20-25grams Fat: 10-12grams Fiber: 0.5grams Sugar: 15-17grams