Balsamic Grilled Veggies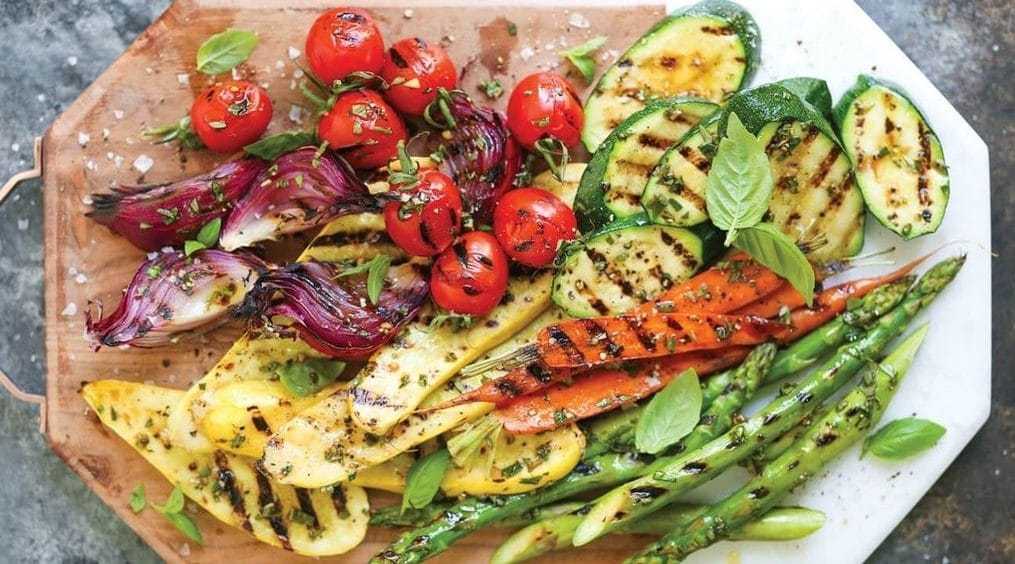 If you think veggies are bland then this recipe is for you! Simply chuck all the veggies on the grill and serve at your next BBQ with protein of choice. This spread of veggies will ensure you are consuming a diverse range of nutrients whilst bringing your table to life!
Prep Time: 10 minutes Total time: 25 minutes Serving size: 4 servings
Ingredients:
4 yellow squash, sliced lengthwise
1 bunch asparagus
4 baby carrots, sliced lengthwise
2 zucchinis, sliced lengthwise
2 red onions, quartered
2 cups cherry tomatoes, whole
3 tablespoons balsamic vinegar
1 tablespoon olive oil
Salt & pepper to taste
Instructions:
Preheat grill to medium heat.
Wash the vegetables and prepare them as above.
Add all vegetables to a bowl and add balsamic vinegar, olive oil, salt and pepper. Toss to combine so all vegetables are evenly coated.
Place all vegetables on the grill plate ensuring they are evenly spaced. Use a skewer for cherry tomatoes if required.
Grill vegetables for about 12-15 minutes, flipping halfway. Any vegetables that are cooked, remove and cover with foil until remaining are done.
Let sit for 5 minutes and drizzle with extra balsamic vinegar. Serve with your choice of protein.
Tags: dinner, vegetarian, side, grill