Blueberry & Banana Protein Crepes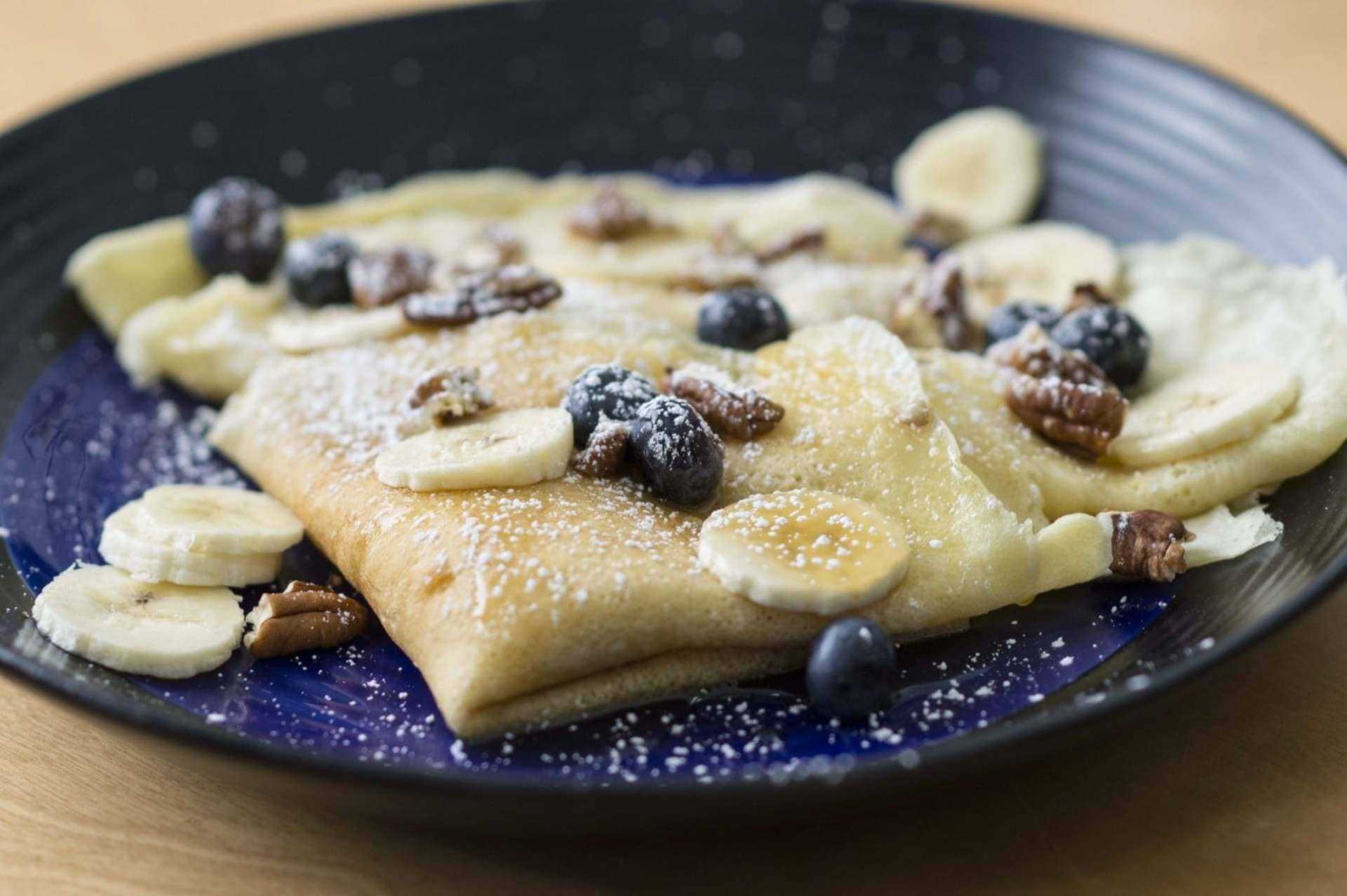 I'm sure you've tried protein pancakes but have you ever tried our protein crepes? You're in for a real treat! This recipe is a great way to enjoy an all time breakfast favourite without the guilt.
Prep Time: 10 mins Total Time: 20 mins Serving size: 2 servings
Tags: breakfast, crepes, high protein, sweet
Ingredients:
1/2 cup flour
1/4 cup protein powder
3/4 cup almond milk
1 tablespoon olive oil
To Serve:
1 cup blueberries
1 banana, sliced
2 teaspoon crushed almonds
Maple syrup, drizzle
Instructions:
In a large mixing bowl, combine flour and protein powder. Create a hole in the centre.
Slowly add the almond milk into the centre of the bowl and mix with the dry ingredients until combined. Add olive oil to batter and mix.
Heat a non-stick frypan to medium heat and lightly grease.
Add a spoonful of the batter to the pan and evenly spread out until quite thin. Once the first side is cooked, carefully flip the crepe and cook other side. Repeat until the entire mixture is cooked.
Transfer to a plate and roll or fold the crepe. Top with fresh banana, blueberries, crushed almonds and a drizzle of maple syrup.
I have been training with my personal trainer Katrina for 6+ months now and have enjoyed every minute of it. She is patient and understanding when assisting me but also very encouraging. I have...
I was communicated with very promptly after my Enquiry. The person on the phone was able to highlight my needs and place me under the professional suitable form my needs. The appointment occurred...
Caitlyn - Personal Trainer I've been training with Caitlyn for a couple of months now and it's the best decision I've made. I was lacking motivation and since I've started with Caitlyn I'm...
Great training sessions Great training sessions. Understands your goals and tailors sessions according to your needs.