Homemade BBQ Chicken Pizza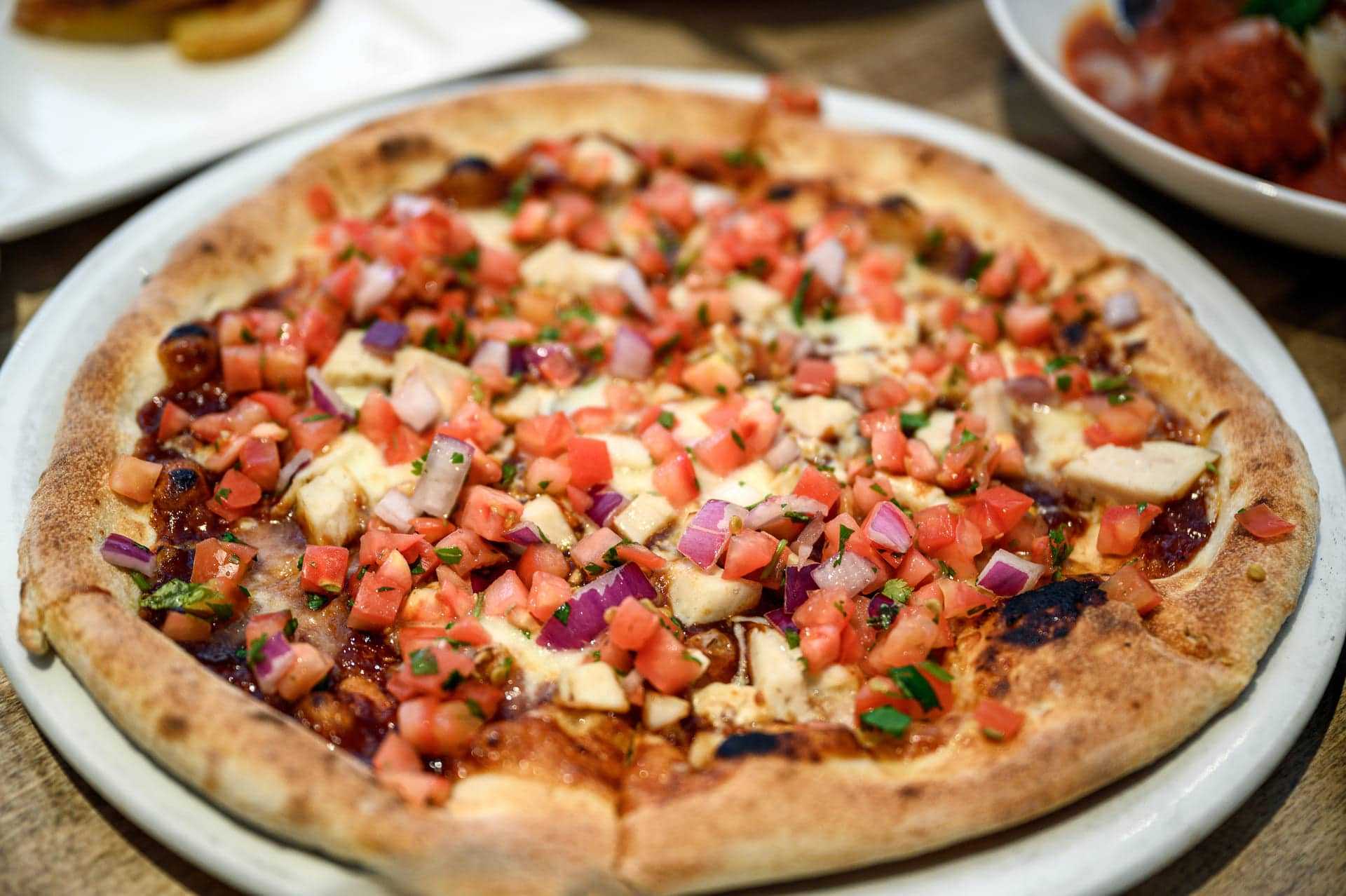 Believe it or not, it IS possible to eat pizza and still achieve your health and fitness goals! This homemade pizza recipe has all of your favourite pizza toppings whilst being much lower in calories than your local pizza restaurant.
Prep Time: 10 minutes Total Time: 30 minutes Servings: 2 servings
Ingredients:
1 large piece Lebanese bread
¼ cup reduced sugar BBQ sauce (+ extra to top)
1 teaspoon crushed garlic
1 teaspoon mixed herbs
½ teaspoon salt
200g shredded chicken breast
½ red onion, finely sliced
½ green capsicum, finely sliced
⅓ cup spinach leaves
⅓ cup light mozzarella cheese
⅓ cup pineapple pieces
¼ cup fresh coriander
Instructions:
Preheat oven to 180°C.

In a bowl, combine BBQ sauce, crushed garlic, mixed herbs and salt. Using the back of a spoon, spread evenly onto lebanese bread, ensuring to cover up to the edges.

Add half the mozzarella, spinach, onion, chicken, capsicum and pineapple to the base. Top with the remaining mozzarella and drizzle with extra BBQ sauce.

Cook in oven for 15-20 minutes or until base goes crusty. Allow to cool and top with coriander. Cut into evenly sized pieces.
Tags: dinner, pizza, healthy pizza, low calorie, high protein