Lentil & Avocado Toast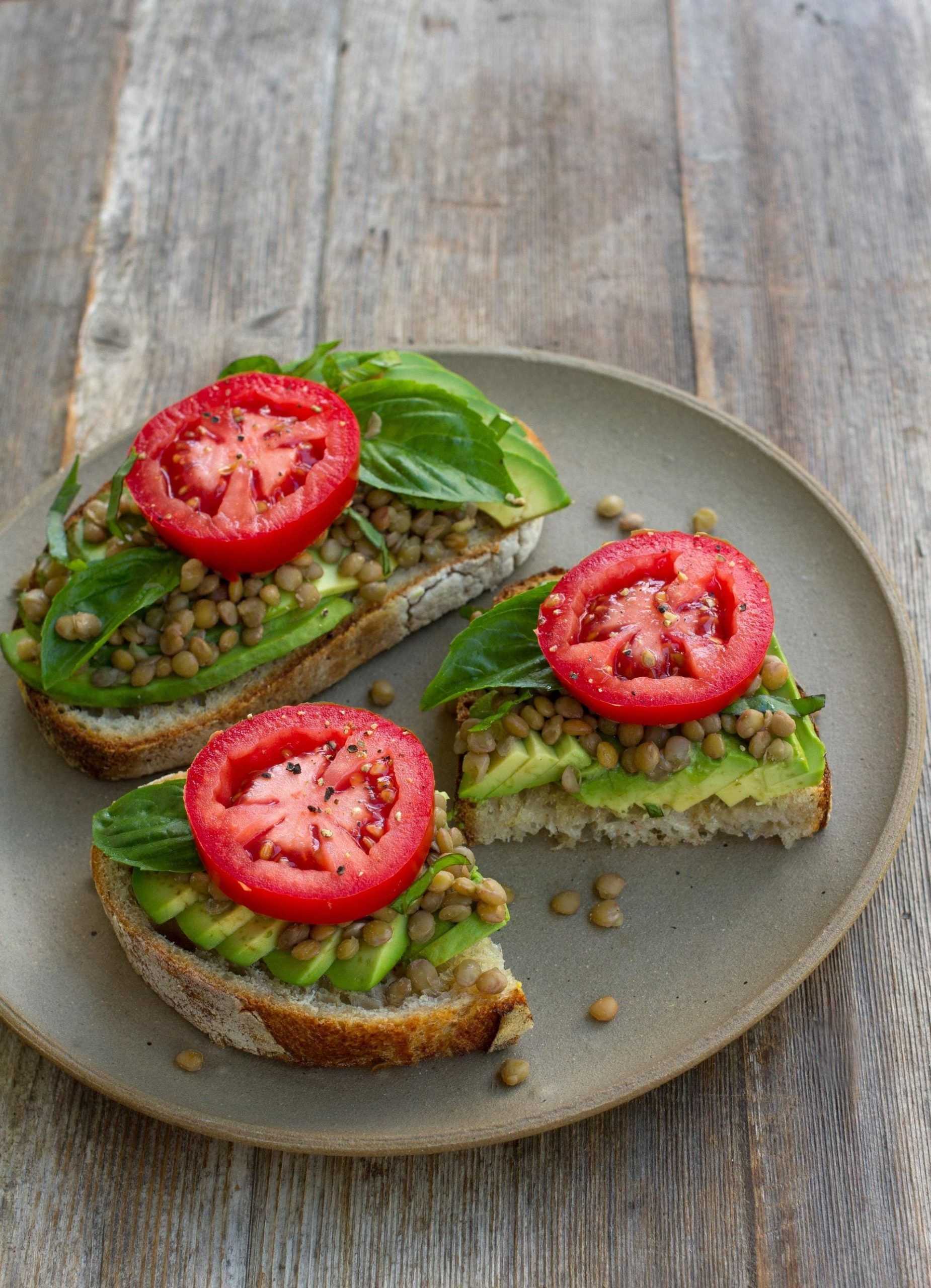 Lentils are one of the most undervalued foods despite their glowing nutritional profile! Rich in fibre and protein, these powerhouses are the perfect addition to a savoury brekkie to keep your body fuelled for the morning ahead.
Prep Time: 20 minutes Total Time: 30 minutes Serving size: 1 serving
Tags: breakfast, vegetarian, vegan, high protein, high fibre
Ingredients:
1 cup dry lentils
1 vegetable stock cube
3 cups water
½ avocado
2 slices rye bread
1 tomato
fresh mint to serve
Instructions:
Dissolve vegetable stock in a pot with 3 cups of water. Bring to boil.
Add 1 cup dry lentils to pot and simmer for 20 mins or until soft. Drain.
Toast rye bread. Thinly slice avocado and add to toasted bread.
Spoon cooked lentils on top of the avocado.
Top with fresh tomato slices and mint leaves.