Oven Baked Salt & Pepper Salmon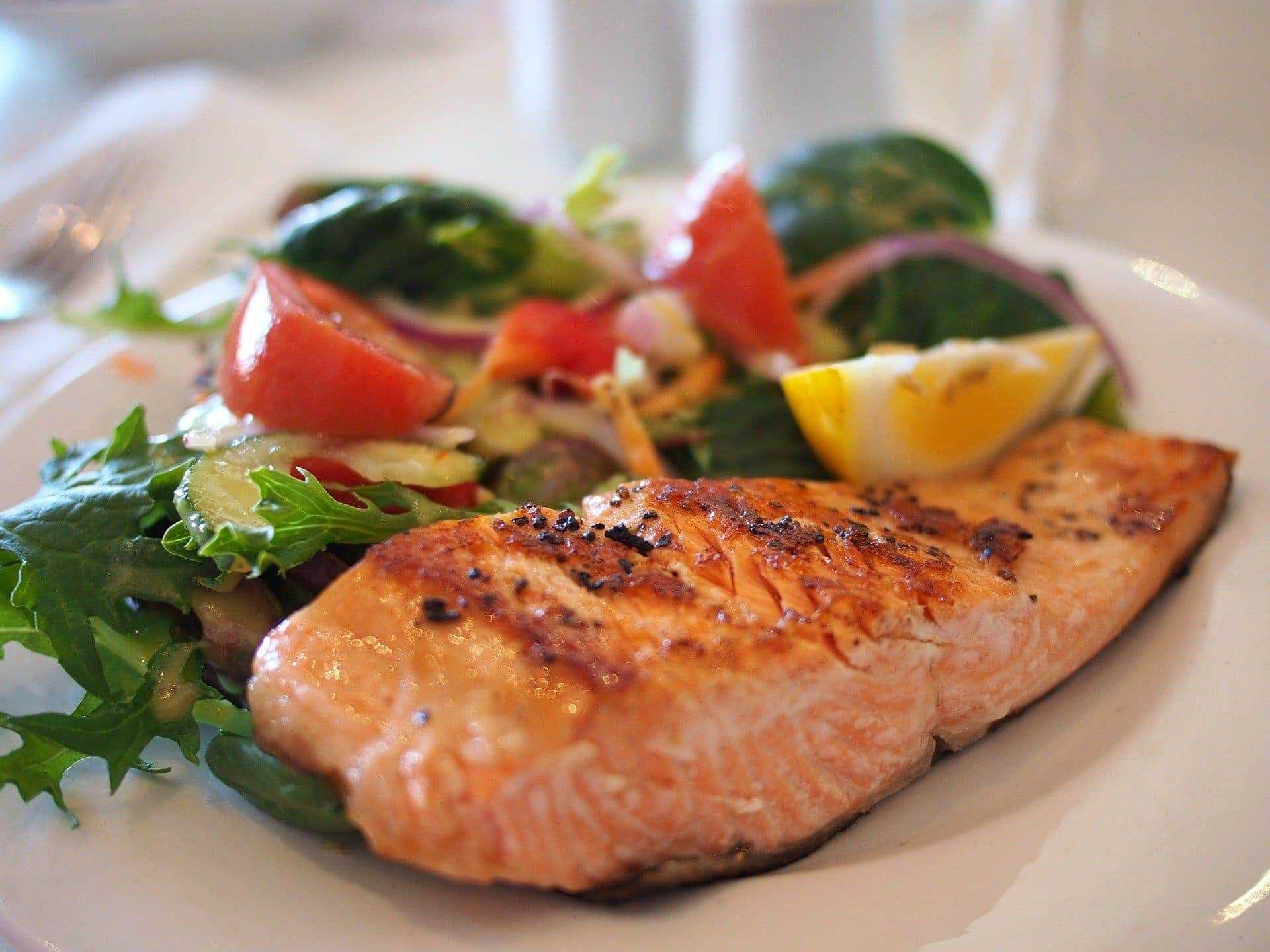 Here is your new favourite go-to midweek dinner – simply season the salmon with salt, pepper and lemon, bake, and serve with a fresh salad. Dinners really don't get much easier than this!
Prep Time: 5 minutes Total time: 25 minutes Serving size: 1 serving
Ingredients:
1 salmon fillet
1 lemon
½ teaspoon salt
½ teaspoon pepper
1 cucumber
1 cup salad leaves
½ small red onion
1 large tomato
Vinaigrette dressing
Instructions:
Preheat the oven to 200°C.
Thinly slice the lemon. Season salmon fillet with salt and pepper. Place lemon slices over the top of the salmon and cover with foil. Bake in oven for 20 minutes.
Meanwhile, wash and chop the vegetables and toss together into a salad.
Serve the salmon with the salad and drizzle with vinaigrette.
Tags: dinner, salmon, easy, low carb