Rustic Baked Porridge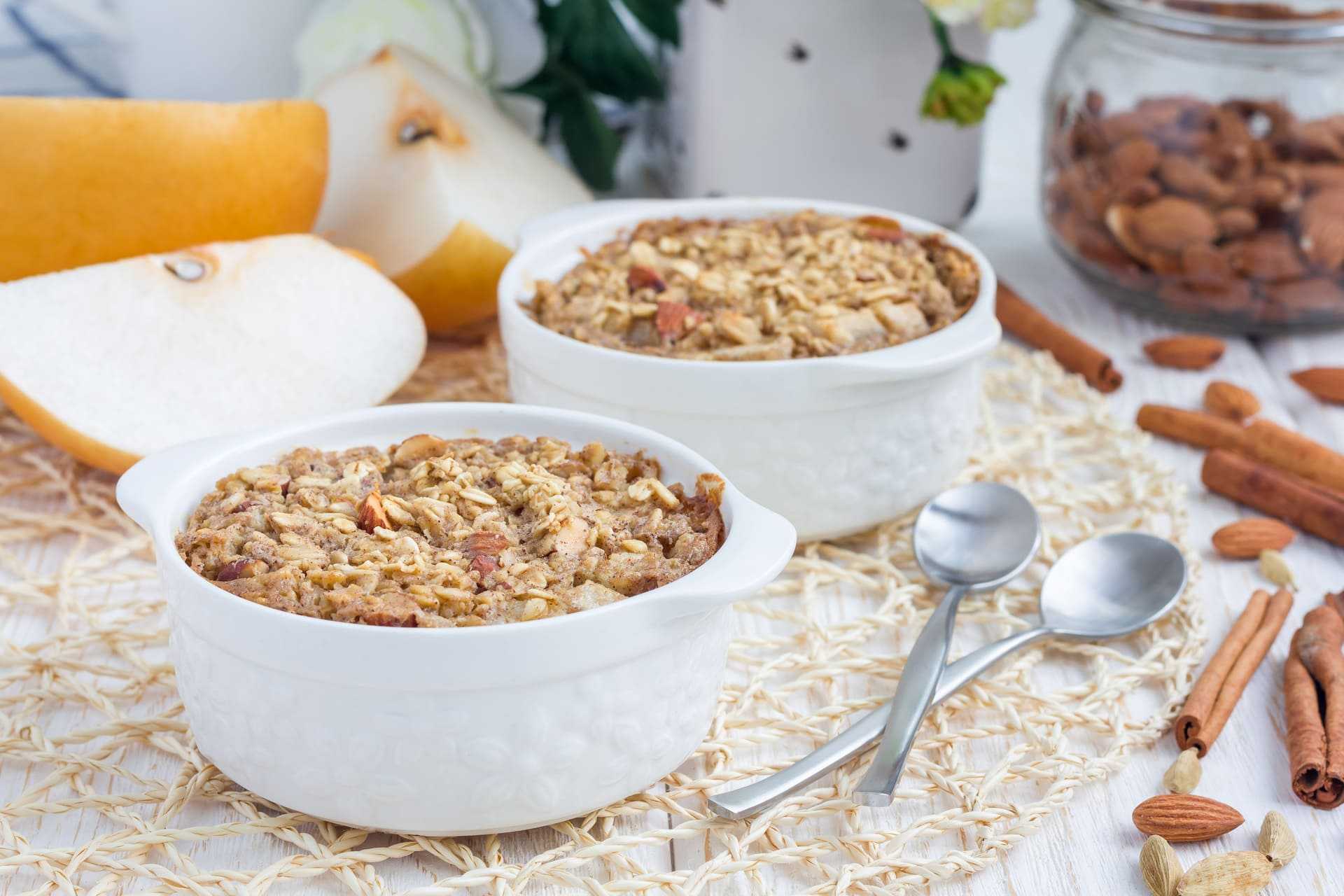 With the cooler months approaching, give this winter warmer a go! This rustic baked porridge is packed with healthy and wholesome ingredients that will keep your belly satisfied for hours.
Prep Time: 20 mins Total Time: 50 mins Serving size: 6 servings
Tags: breakfast, porridge
Ingredients:
2/3 cups pecans, chopped
2 cups oats
1 teaspoon cinnamon
1 teaspoon baking powder
¼ teaspoon nutmeg
1 ¾ cups almond milk
1/3 cup honey
2 eggs
Pinch of salt
3 tablespoons coconut oil, melted
1 teaspoon vanilla extract
Instructions:
Preheat the oven to 180°C.
Mix the oats, nuts, cinnamon, baking powder, nutmeg and salt in a large bowl. Set aside.
In a separate bowl, mix the milk, honey, eggs, coconut oil and vanilla extract.
Line a baking dish and transfer the dry ingredients. Pour the wet ingredients over the top and allow to soak for a few minutes.
Bake for 30 mins or until brown.