Rustic Baked Porridge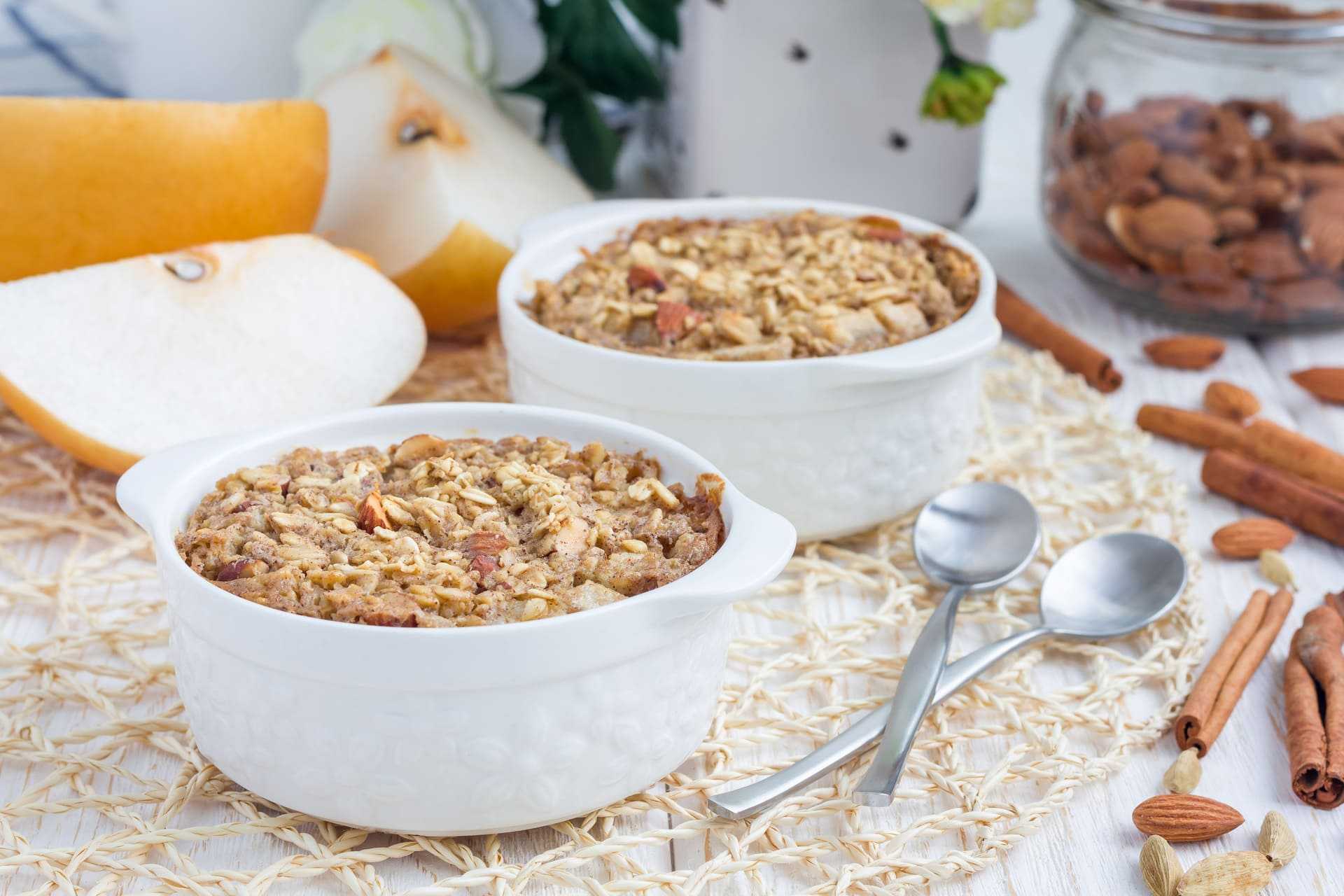 With the cooler months approaching, give this winter warmer a go! This rustic baked porridge is packed with healthy and wholesome ingredients that will keep your belly satisfied for hours.
Prep Time: 20 mins Total Time: 50 mins Serving size: 6 servings
Tags: breakfast, porridge
Ingredients:
2/3 cups pecans, chopped
2 cups oats
1 teaspoon cinnamon
1 teaspoon baking powder
¼ teaspoon nutmeg
1 ¾ cups almond milk
1/3 cup honey
2 eggs
Pinch of salt
3 tablespoons coconut oil, melted
1 teaspoon vanilla extract
Instructions:
Preheat the oven to 180°C.
Mix the oats, nuts, cinnamon, baking powder, nutmeg and salt in a large bowl. Set aside.
In a separate bowl, mix the milk, honey, eggs, coconut oil and vanilla extract.
Line a baking dish and transfer the dry ingredients. Pour the wet ingredients over the top and allow to soak for a few minutes.
Bake for 30 mins or until brown.
I have been training with my personal trainer Katrina for 6+ months now and have enjoyed every minute of it. She is patient and understanding when assisting me but also very encouraging. I have...
I was communicated with very promptly after my Enquiry. The person on the phone was able to highlight my needs and place me under the professional suitable form my needs. The appointment occurred...
Caitlyn - Personal Trainer I've been training with Caitlyn for a couple of months now and it's the best decision I've made. I was lacking motivation and since I've started with Caitlyn I'm...
Great training sessions Great training sessions. Understands your goals and tailors sessions according to your needs.