Savoury Spinach & Cheese Crepes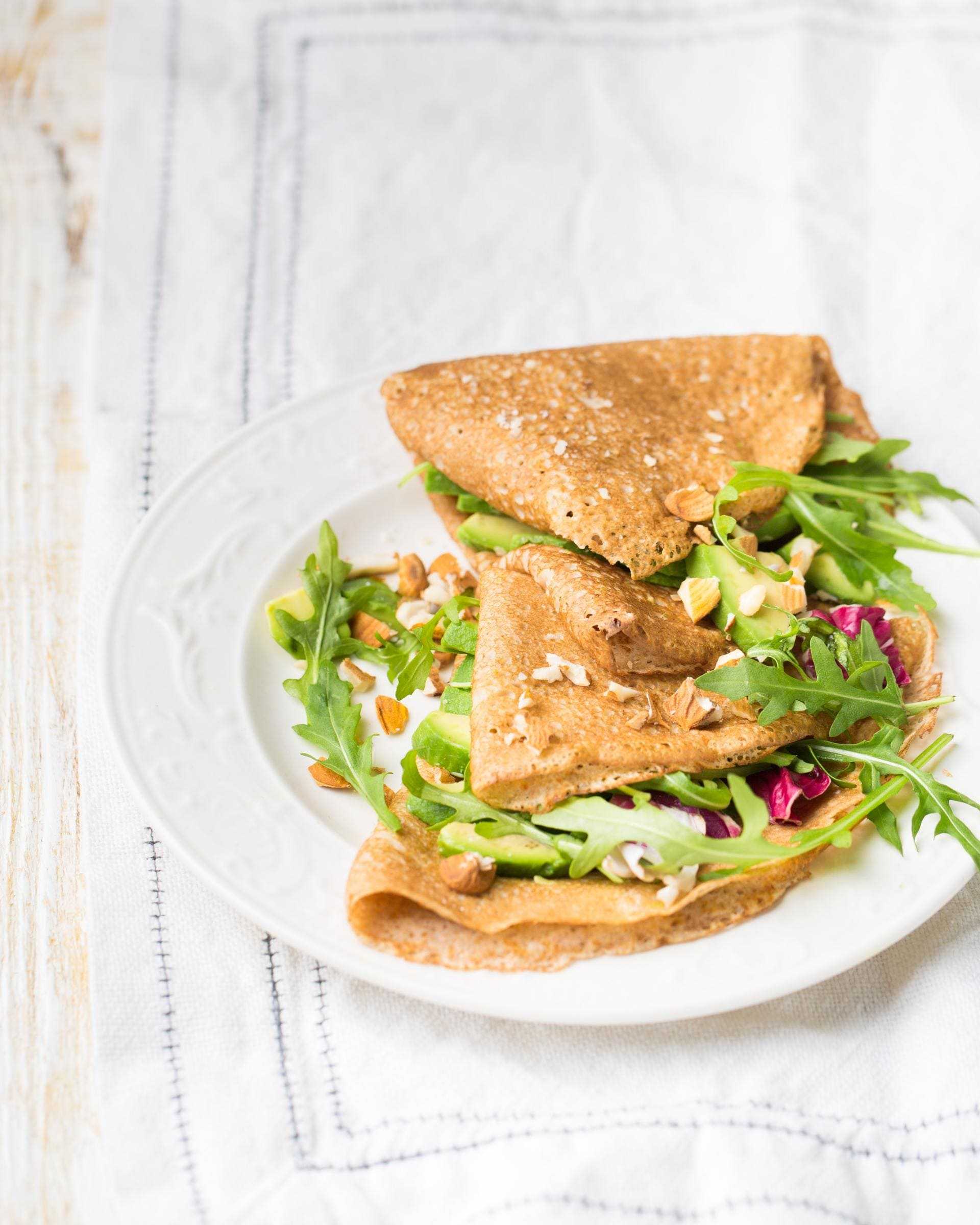 Just because you're a savoury person doesn't mean you should have to miss out on crepes all together! These savoury crepes are loaded with a creamy spinach and cottage cheese filling, boosting the overall protein content and keeping you fuller for the day ahead.
Prep Time: 10 mins Total Time: 30 mins Serving size: 6 crepes
Ingredients:
Crepe
1 cup flour
1 ⅓ cup milk
1 egg, large
Pinch of salt
1 teaspoon olive oil
Filling
1 cup cottage cheese
1 cube frozen spinach, defrosted
1 lemon, juiced
Salt and pepper to taste
Instructions:
In a bowl, mix flour, milk, egg and salt until combined. Set aside for 10 mins.
In a separate bowl, mix cottage cheese, frozen spinach, lemon juice, salt and pepper.
Heat a non-stick fry pan over medium heat and coat lightly with olive oil. Add 1 large spoonful of batter to the pan and spread thinly to fill the whole pan.
Cook for a few minutes until the ends begin to curl up. Using a spatula and your fingers to help, gently flip the crepe and cook for another 1-2 mins or until golden.
Transfer crepe to a plate and thinly spread the cheese and spinach filling. Roll or fold the crepes and enjoy.
Tags: breakfast, savoury, crepes