Savoury Spinach & Cheese Crepes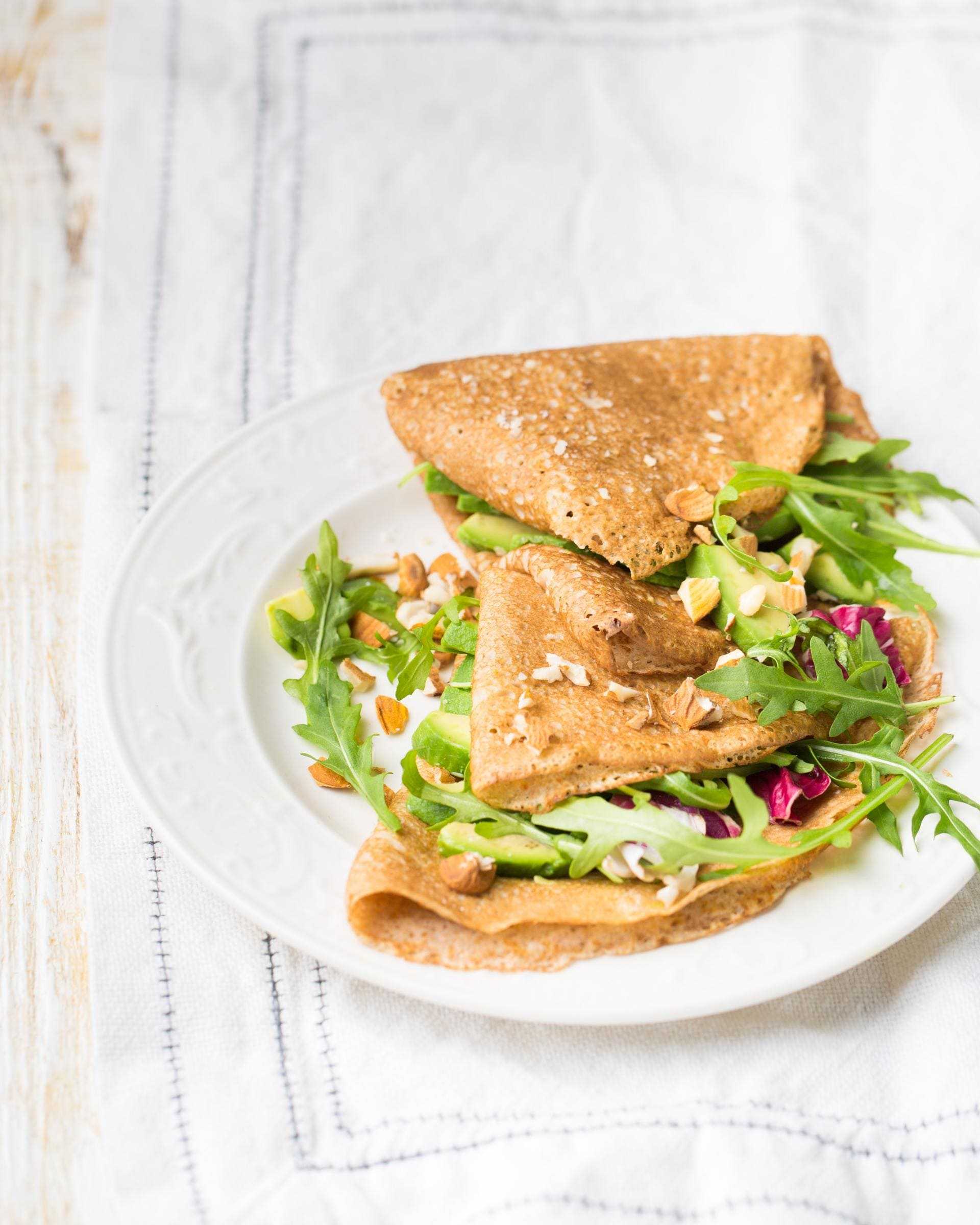 Just because you're a savoury person doesn't mean you should have to miss out on crepes all together! These savoury crepes are loaded with a creamy spinach and cottage cheese filling, boosting the overall protein content and keeping you fuller for the day ahead.
Prep Time: 10 mins Total Time: 30 mins Serving size: 6 crepes
Ingredients:
Crepe
1 cup flour
1 ⅓ cup milk
1 egg, large
Pinch of salt
1 teaspoon olive oil
Filling
1 cup cottage cheese
1 cube frozen spinach, defrosted
1 lemon, juiced
Salt and pepper to taste
Instructions:
In a bowl, mix flour, milk, egg and salt until combined. Set aside for 10 mins.
In a separate bowl, mix cottage cheese, frozen spinach, lemon juice, salt and pepper.
Heat a non-stick fry pan over medium heat and coat lightly with olive oil. Add 1 large spoonful of batter to the pan and spread thinly to fill the whole pan.
Cook for a few minutes until the ends begin to curl up. Using a spatula and your fingers to help, gently flip the crepe and cook for another 1-2 mins or until golden.
Transfer crepe to a plate and thinly spread the cheese and spinach filling. Roll or fold the crepes and enjoy.
Tags: breakfast, savoury, crepes
I have been training with my personal trainer Katrina for 6+ months now and have enjoyed every minute of it. She is patient and understanding when assisting me but also very encouraging. I have...
I was communicated with very promptly after my Enquiry. The person on the phone was able to highlight my needs and place me under the professional suitable form my needs. The appointment occurred...
Caitlyn - Personal Trainer I've been training with Caitlyn for a couple of months now and it's the best decision I've made. I was lacking motivation and since I've started with Caitlyn I'm...
Great training sessions Great training sessions. Understands your goals and tailors sessions according to your needs.