Spaghetti Marinara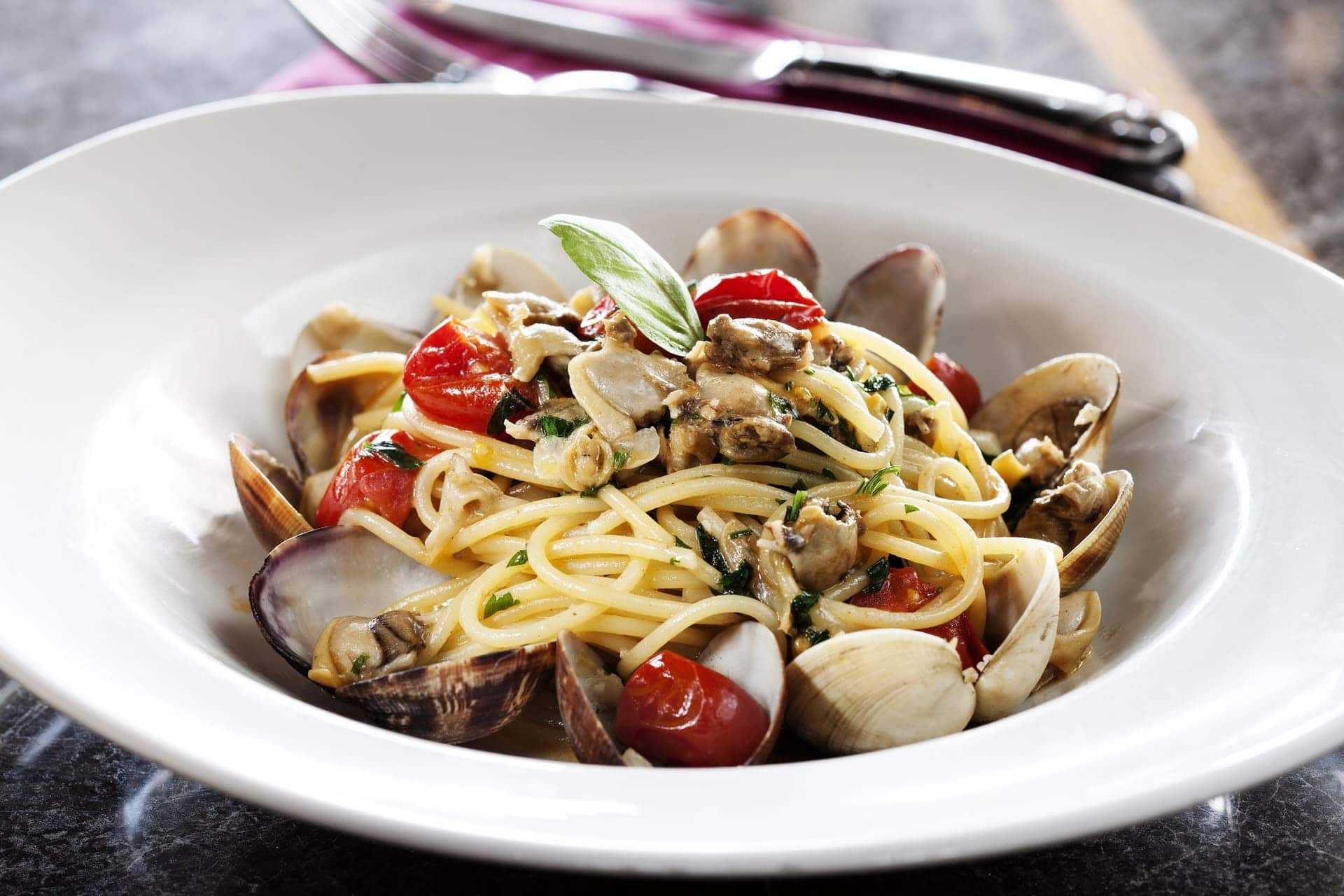 Your restaurant favourite brought straight to your kitchen – spaghetti marinara with a sweet chilli twist.
Prep Time: 5 minutes Total Time: 30 minutes Servings: 2 serves
Ingredients:
100g dry spaghetti
200g marinara mix
300g passata
1 teaspoon olive oil
1 brown onion, diced
1 teaspoon minced garlic
1 teaspoon chilli paste
2 tablespoons sweet chilli sauce
1 teaspoon sugar
1 bunch fresh parsley, chopped
½ cup starch water (taken from pasta water)
Instructions:
Boil a medium pot and cook pasta. Once cooked, take ½ cup of water and set aside. Drain pasta.

Heat a fry pan to high heat. Add olive oil and marinara mix and fry. Using tongs, remove each piece of seafood once just cooked (fish will cook fastest, prawns will take longest). Set aside.

In the same pan, add onion, garlic and chilli and fry until onion softens. Reduce heat to low and add passata and fresh parsley (leave some for topping). Let simmer for 10 minutes.

Add sweet chilli and sugar and mix.

Add spaghetti, starch water and marinara mix. Simmer for another 5 minutes or until heated through.

Serve and top with fresh parsley.
Tags: dinner, pasta, seafood