Tomato, Basil & Mozzarella Salad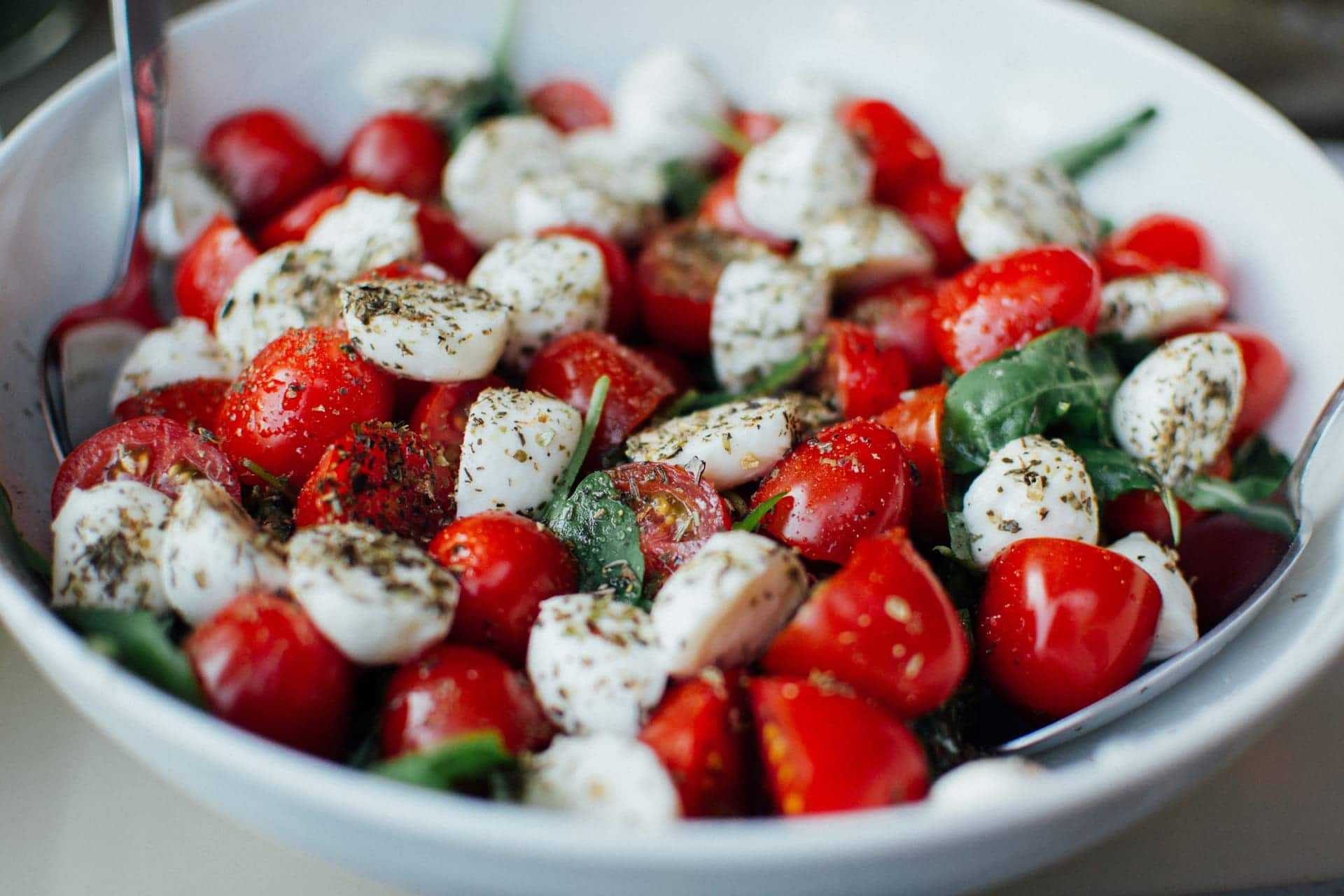 This fresh and light salad is the perfect side for a summer BBQ. Requiring minimal ingredients and only 5 minutes to prepare, your friends will think you're a much better cook than you probably are!
Prep Time: 5 minutes Total time: 5 minutes Serving size: 4 servings
Ingredients:
1 punnet cherry tomatoes, halved
1 cups mini mozzarella balls, halved
1 cup baby spinach
1 bunch fresh basil
1 teaspoon mixed herbs
2 teaspoons olive oil
Salt & pepper to taste
Instructions:
In a large bowl, combine tomatoes, mozzarella, spinach and basil and toss.
In a small bowl, combine olive oil, mixed herbs and salt and pepper and mix.
Pour dressing over the salad and toss to combine. Serve with your choice of protein.